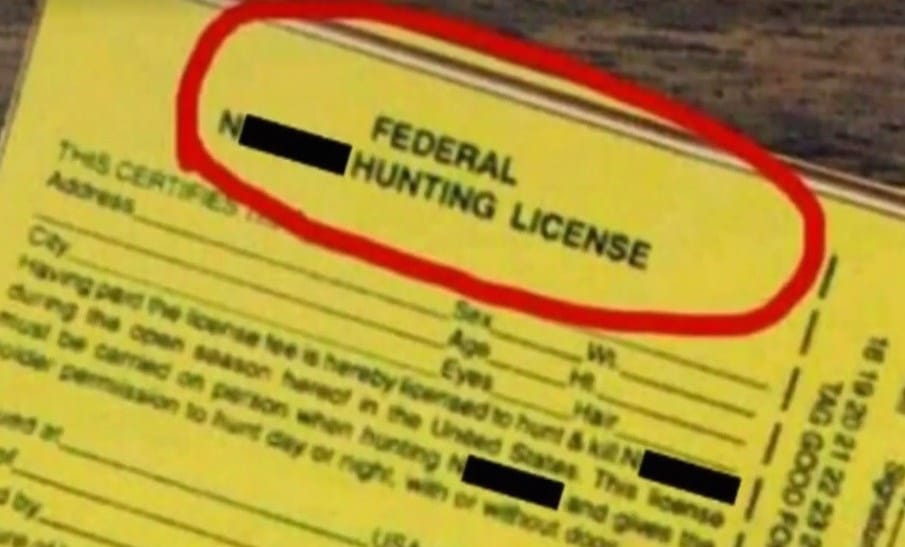 License to hunt black people Pittsburgh high school: What led to  a Highland School District student creating a fake hunting license earmarking black people?
An un-named Pittsburg, Pennsylvania high school student has been expelled after posting on social media an image of a fake license to hunt black people.
According to a report via KDKA-TV, school officials at the Highland School District said the student posted an image with a racial slur for black people on Snapchat and shared it with multiple people.
Read the title of the fake license to hunt black people: Federal Nigger Hunting License.
The fake license states the holder is permitted to hunt and kill black people during open season, from Jan. 1 to Dec. 31.
School officials became aware of the post near the end of the school day Thursday after it had been shared multiple times. 
According to information published by Vibrant Pittsburgh cited by the Tribune Review a workplace diversity organization, Highlands School District's demographics as of 2012 included about 87 percent white students, 8 percent black students and 5 percent other races.
#Setting4Success School Investigating Fake Racist Hunting License Posted On Social Media https://t.co/XnwCnvWSDe #SocialMedia #News

— Setting4Success (@Setting4Success) December 3, 2016
#NatronaHeights, #Pennsylvania : School investigating fake #racist hunting license posted to social media https://t.co/4NT9HE3Vby #usa

— DiscoHobbit (@Welshbeard) December 3, 2016
Reacting to the posting, Superintendent Michael Bjalobok said the district wouldn't 'tolerate such behavior' with the principal taking immediate action.
Reiterated Bjalobok: 'Once that happened, it got forwarded to multiple [people], that's when we became aware. Someone turned it into [Principal Dan Gottron], he started to investigate and follow through with that.'
Not necessarily understood is whether the student was merely suspended or expelled.
The superintendent says a notice will be sent to students' homes as questions are now asked as to what may have compelled the boy to post such a notice in the first place?