What led Dwayne Crawford a Concord, New Hampshire brother setting fire on his twin sister, Tamika Crawford. A history of violence and prior assaults. 
Dwayne Crawford a 37 year old Concord, New Hampshire man has been arrested and charged with attempted murder after allegedly trying to set his twin sister on fire.
The incident told Crawford police came after the brother 'deliberately' poured gasoline over his twin sister, Tamika Crawford before then attempting to set her on fire, Thursday.
Court documents reveal Tamika being found in a snowbank outside the family home on Woodbine Avenue with most of her upper body severely burned circa 2.48am after police and fire emergency crew responded to an emergency call.
The 1985 home is listed as owned by the twins' mother, Rebecca Crawford notes rollingout.com.
A medical biopsy revealed the twin sister suffering third degree burns to her upper body, with Tamika now listed in critical condition at a Boston hospital.
Upon arriving at the scene, Officer Brendan Ryder told of finding the burned woman's two young sons and Dwayne standing outside nearby as smoke poured out of the second floor.
According to a sworn affidavit, Dwayne Crawford told Ryder, 'I did it, I lit her on fire.'
Reiterated the police officer via The Concord Monitor: 'As Dwayne stated this, he displayed very little affect and expressed no emotion.'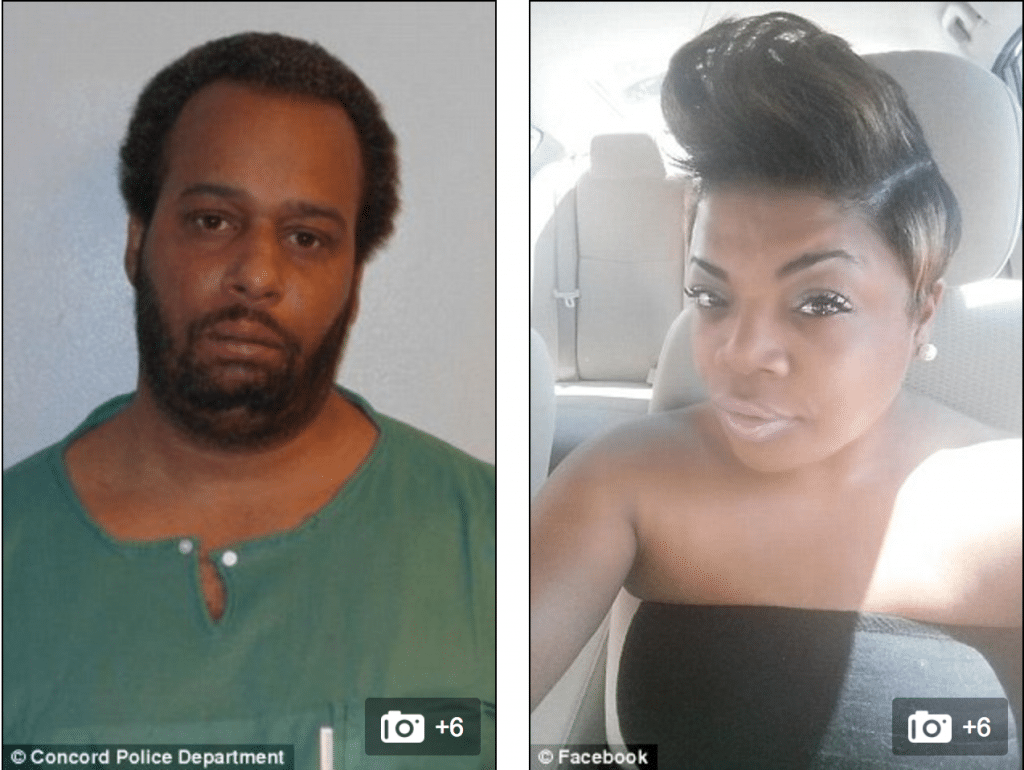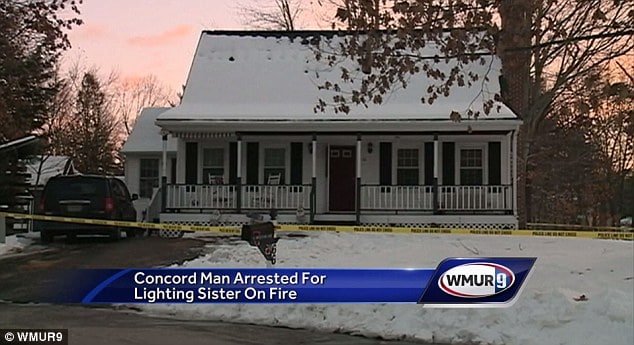 The police officer told of Crawford admitting more than once that he was the one who poured gasoline on his sister before lighting her on fire.
Of note, a report via WMUR told of Tamika telling police whilst being put into an ambulance, 'my brother did this, my brother did this … you have to arrest him.' 
Since the brother's arrest, Dwayne Crawford is being held without bail on charges of arson, attempted first-degree murder, first-degree assault, reckless conduct and criminal mischief.
As of Friday police have yet to say what provoked the attack, while declining to release a motive.
That said, both siblings are known to the town.
Court records show the twin brother in 2014 being charged with simple assault and resisting arrest during a struggle with police. Those charges were later dismissed notes patch. 
In 2011, Tamika Crawford pleaded guilty to at least three minor offenses, including simple assault and criminal mischief after pushing a woman in the Concord Hospital emergency room, punching a hole in that hospital's wall and swinging a crutch at a lamp in her mother's home, breaking it.
As a plea deal, Tamika agreed to take a course in anger management.
Dwayne Crawford is next scheduled to appear at a court hearing on December 28.