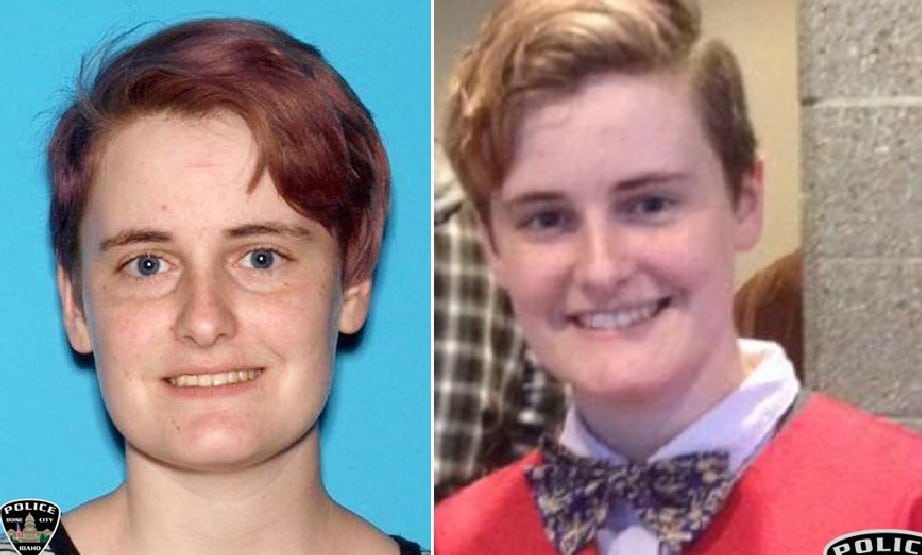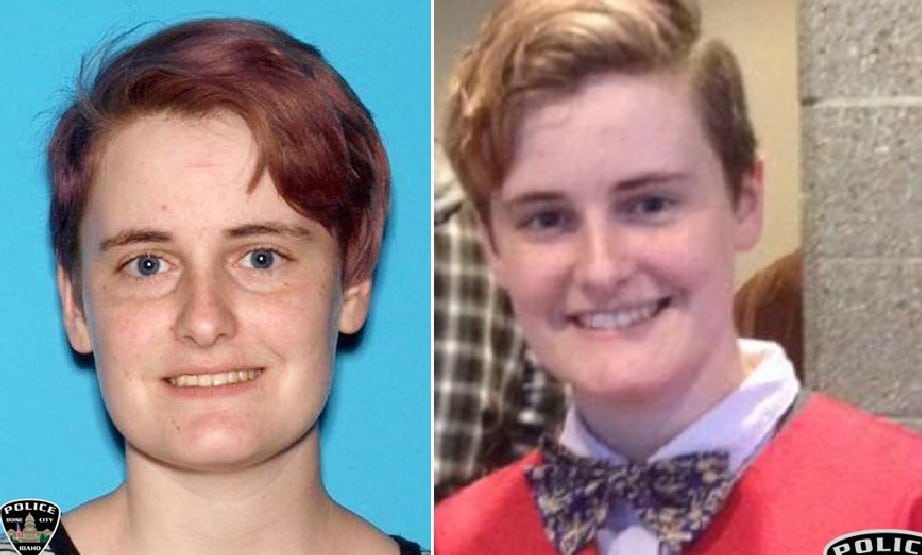 Bruce Marchant arrested. What led to one Idaho man kidnapping, raping and murdering Sierra Bush a Boise State University honors student?
Bruce Marchant a 61 year old former felon has been arrested in NYC in connection to the rape and murder of Idaho college student Sierra Bush.
The man's arrest comes after the NYPD and Idaho cops worked together to nab Marchant at the Veteran's Administration Hospital on East 23rd st in Manhattan.
Upon his arrest, Bruce A. Marchant was charged with murder, kidnapping and rape in the death of Sierra Bush, an 18-year-old honors student at Boise State University who disappeared on September 27.
Bush, who also goes by the name of Simon, was found a month later — strangled and naked near a creek in Idaho City on October 22nd.
Told the victim's father, Phil Bush via the New York Daily News after the arrest, 'He's horrific.'
Adding: 'What he did was just horrible.'
Reiterated the father: 'That they figured out who it was and apprehended him all the way over in New York is something wonderful about our system.'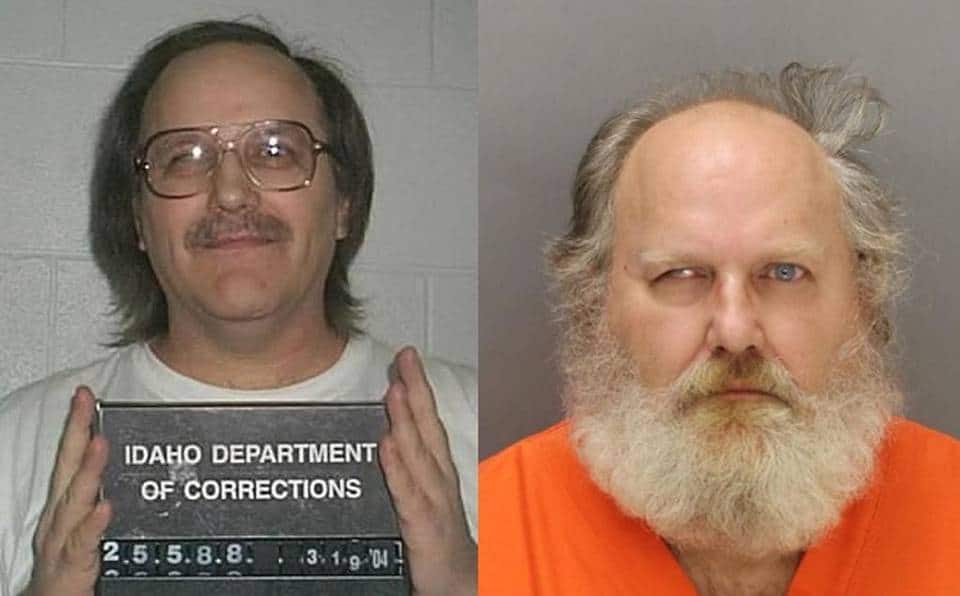 Marchant's arrest comes after Idaho police had been keeping tabs on the man for much of the investigation, which spanned some 200 interviews over the past months.
Prior to his arrest, Marchant according to the Idaho Statesman was known for having a long criminal history, including 20 years spent in Idaho and federal prisons for an armed robbery and assault on a police officer in North Idaho, and for other unspecified federal charges.
On Tuesday, Idaho police got wind of his location and reached out to NYPD for assistance in the arrest.
Told prosecutor Brian Naugle: 'They had been keeping an eye on him,'
'They were following his whereabouts throughout the investigation.'
According to the Idaho Statesman Marchant previously lived in a house Bush owns but hadn't lived there for the six months before Sierra disappeared.
The father said that Marchant had an untreated mental illness and went into a downward spiral because of it.
'As time went by he just kind of changed,' Phil Bush said. 'He got more and more cynical.'
How or why Bruce Marchant specifically targeted Sierra Bush is yet to be necessarily understood.
That said a previous report via the advocate told of Sierra Bush being transgender/lgbt affiliated. How the woman's sexual orientation and personal identification may have led to the woman being targeted remains unclear.
At the time of Sierra's death, Boise County Chief Deputy Coroner Mike Johnson said the honor student's death cause of death was a type of asphyxiation, while declining to provide additional details.
He said she died shortly after she was reported missing on September 27.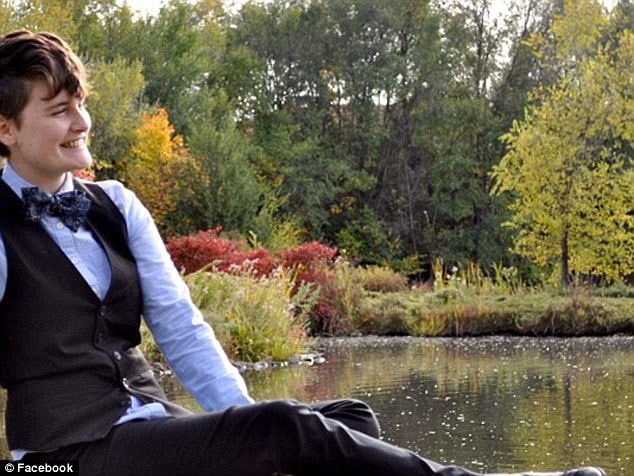 The murder of Sierra Bush comes after a 2014 incident which saw the man in jail again only to have those charges dropped. Court records indicated the 'intentionally and unlawfully' touch or strike two different women.
Prior to that, Marchant had been released on on September 26, 2008, after serving the full 20 years he'd been sentenced to for a previous crime. 
At the time of paper work rendered in the 2014 hearing, Marchant said he was a disabled, retired Navy sailor.
The Statesman has not yet been able to confirm Marchant's military service, nor why he happened to be in the New York hospital this week.
'We are confident that the case will be successfully prosecuted,' said Bart Green, Bush's stepfather.
'And we look forward to a successful conviction, so that it provides a measure of justice for Sierra and, hopefully, so that this individual is taken off the streets for the rest of his life — so he can never harm anyone again.'
Marchant was arraigned in Manhattan criminal court Thursday night and ordered held without bail on Rikers Island.
Idaho authorities say they will seek to extradite back to Idaho, with an expected return date a month from the man's arrest.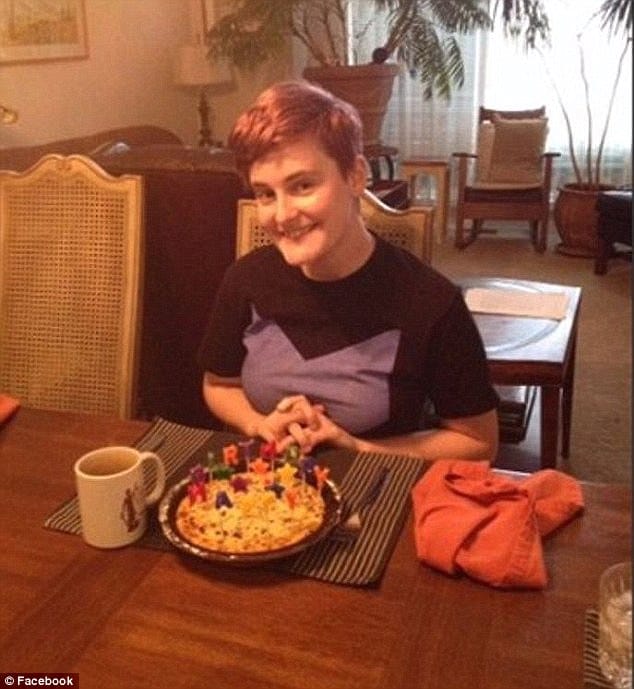 2 more #LGBT homicides reported #Transgender #GNC #LexxiSironen #SierraBush https://t.co/3CgLqTmVX1 pic.twitter.com/k0WinBZ5Tw

— Hatewatch (@Hatewatch) November 17, 2016