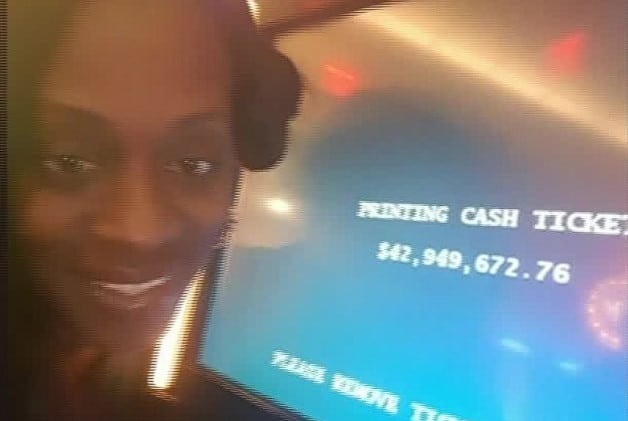 Was Katrina Bookman a Queens woman cheated out of recent Jackpot slot winnings of close to $43 million after a casino said her machine had malfunctioned?
Commentators have taken to the web after Katrina Bookman a Queens woman who believed she had won $43 million jackpot in a slot machine was told that her winnings were null and void on account of the machine purportedly being faulty.
The woman was playing at the Resorts World Casino when her numbers came up, with the excited woman going so far as to take a selfie next to the winning slot machine back in August.
Read the slot machine: 'Printing cash ticket,'
'$42,949,642.76.'
But instead of a giant check like the big-time lottery winners get, Bookman said all she received was an invitation to eat a meal for free. Say what? 
Told the stymied woman via wabc: 'I said what did I win?'
'The casino rep said 'you didn't win nothing.''
So much for the free steak dinner…
The commission said any malfunction makes the game, and any jackpot, null and void. The slot machine was pulled from the casino floor and fixed after the incident.
Instead the Gaming Commission said the woman was only entitled to winnings of $2.25.
A spokeswoman for the commission according to a report via the nydailynews has said the agency had no comment.
That though isn't stopping Katrina Bookman who now plans to file a lawsuit against the casino.
Told Bookman's lawyer, Alan Ripka: 'She's upset obviously,'
'She thought her life and family's life would have been changed forever.'
Katrina Bookman lawsuit: Did a Queens casino stiff her on a $43m jackpot?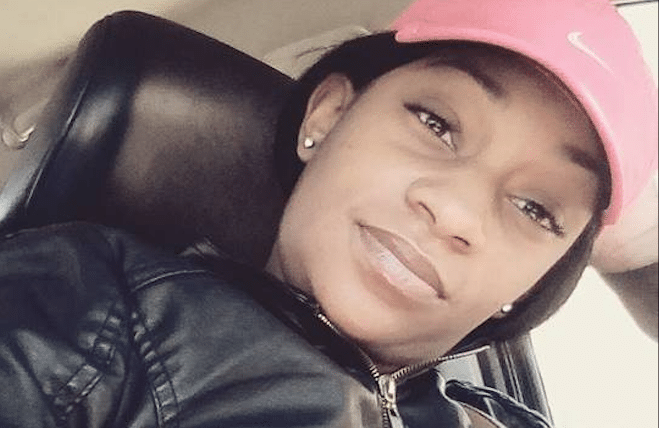 Ripka said the casino should honor the advertised payout. He said the casino used the same broken machine to take money from players, and that everyone who used the machine should at least get their money back.
'You can't have it both ways,' Ripka said. 'They're saying that the machine was broken.'
Adding: 'Doesn't that mean a place can claim a machine is broken every time somebody wins.'
Despite the decision to deny Bookman her winnings, the woman said she is used to disappointments, having been raised in foster care, homeless as a teenager, while raised four kids as an adult.
Told the woman who intends to sue, 'The struggle I've been through, it's hard to cope.'
What do you think? Has life duped Katrina Bookman one more time, or does she only have herself to blame for ever thinking she could beat a casino house's odds?