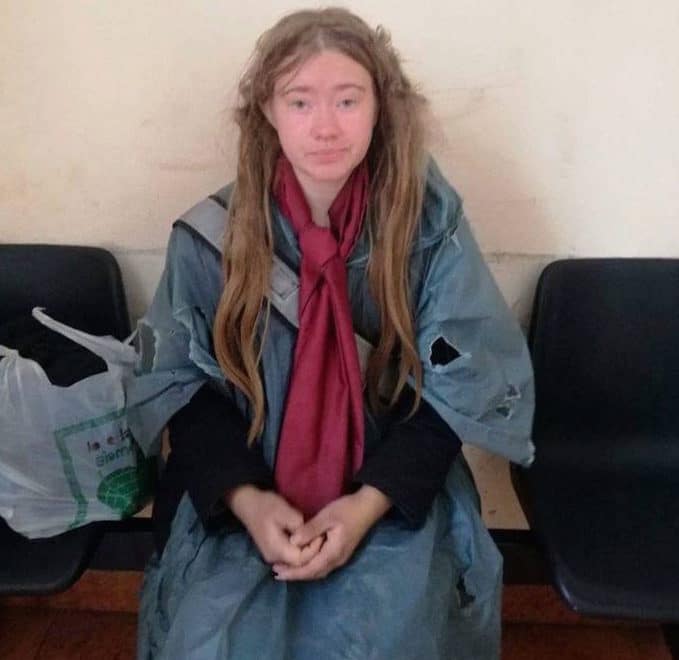 What's led to Embla Jauhojarvi a missing Swedish woman electing not to return with her father back home? Insists she will continue to live homeless in Rome.
A Swedish father has been left devastated after his 21 year old student daughter, Embla Jauhojarvi refused to return with her father back to Sweden after having been revealed to be the mystery homeless woman living in the streets of Rome, Italy.
The Swedish daughter's decision to remain living off the streets came despite her parents protests after an until now futile search led to the parents unable to find their missing daughter.
Notice of the homeless woman who had come to vex locals and authorities as to her identity and refusal to accept money led to an international outcry as to her identity.
It was only after photos a worried passerby had posted on social media of a ravaged blonde woman in the streets of Rome going viral that the girl's 54 year old father, Tahvo Jauhojarvi recognized the woman as his own run-away daughter who'd suddenly left Stockholm in May.
Despite an emotional reunion and hopes for reconciliation with Embla who suffers from Asperger's, it was not to be, with the daughter now insisting she wants to stay on the streets.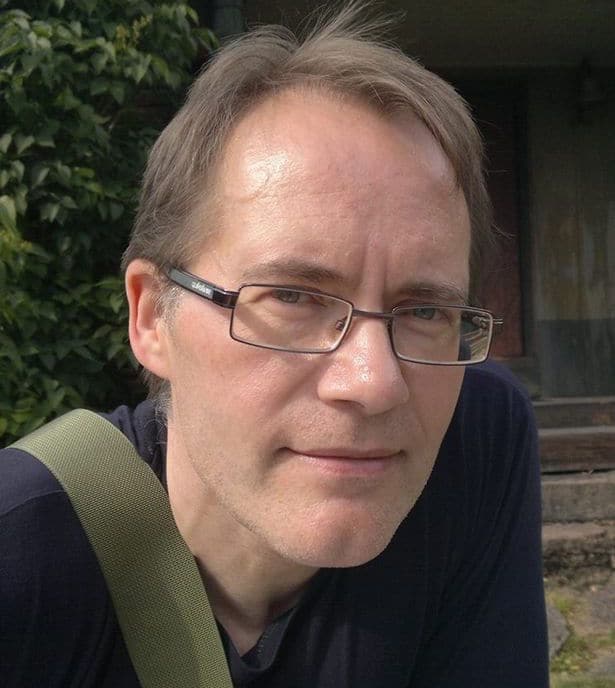 Told the father in an exclusive with the dailymail: 'She's a wreck. Embla is not herself. She is a different person. She barely talked to us.
'She wants to go back to living on the street. She doesn't want to come home.
'We want to take her back to Sweden but it is so difficult. If she were in Sweden it would be so much better.'
Added the Stockholm based businessmen: 'How can the [Italian] authorities let her go back in the streets. She is not well.
'I cannot let her go back to sleeping outside and begging for food.' 
According to Embla's father, his daughter disappeared in May while he'd been traveling on business abroad, sparking what he described a frantic search to find her.
Explained the father who divorced Embla's mother 13 years ago: 'She is vulnerable. She has Asperger's syndrome. She finds it difficult to communicate. She is shy and does like to speak to people she doesn't know. 
'Embla went to Rome last year for one week. She must have fallen in love with the city.
'When she got home she started to learn Italian. She would study for five six hours a night.
'She has never had any friends, not even one. When she went to secondary school I told her she would make friends. But after three years she told me i was wrong. 'She asked me; 'Dad, how do I make friends?" 
Global effort to help homeless girl in Rome is over. Id'd as missing Sweden 21yo with Asperger's Embla Jauhojarvi. https://t.co/nlP4AiSe0q

— Bob Harrod Missing (@findbobharrod) November 23, 2016
Clochard romana è #Embla, studentessa con #Asperger riconosciuta dal papà. Buon ritorno a casa ?‍?‍?‍? #23novembre?https://t.co/dVqLbsfWwi

— Scandalisti.com (@Scandalisti_com) November 23, 2016
At the time of Embla Jauhojarvi's abrupt disappearance the daughter had secretly left Sweden, traveling to Italy to take a language course in the south.
When the course finished at the end of the summer, Embla headed to Rome where she remained, declining to make her way back to Sweden.
Reiterated Tahvo Jauhojarvi: 'When I got home from South Africa I found Embla had vanished. She did not tell me she was going away. She did not leave a note. I didn't know what had become of her.
'After a couple of weeks I contacted the police and asked for help to find her. But they said she was over 18 was very little she could do.
'I contacted everyone I could think of – her school, her university, banks, everyone. I discovered she had signed up to an Italian language course in the south of Italy.
'I contacted the language school but they told me they had put her on a train to Rome and had not heard anything more from her.' 
Until photos of his daughter had turned up, the father said while he never stopped looking for his daughter, he simply ran out of leads.
Explained the father: 'I contacted Interpol and the Swedish Embassy in Rome and asked for help to find my daughter but again they said because she is an adult there is very little they could do.
'This is what I have heard for six months – excuses from the people who should be helping me to find my daughter.'  
Swedish dad's anguish after emotional reunion in Rome with daughter at centre of homeless woman mystery – The Sun https://t.co/2BLBPkuI5P

— Rome Daily News (@RomeDailyNews) November 23, 2016
While discovery of the missing daughter led to Embla being put in the care of of the Rome Social Services where she had her first proper night's sleep in months, elation soon turned to despair for the father after discovering that Embla elected to leave social services.
Nevertheless the father's optimism returned when Rome Police told him the blonde girl had been spotted and had once again been taken into protective care.
The detective in the case said: 'Embla left the place where she was staying last night. She said she did not want to stay. The social services could not stop her. She is an adult. 
'But we [the police] were alerted and one of our officers spotted her. She is now back in protective care.'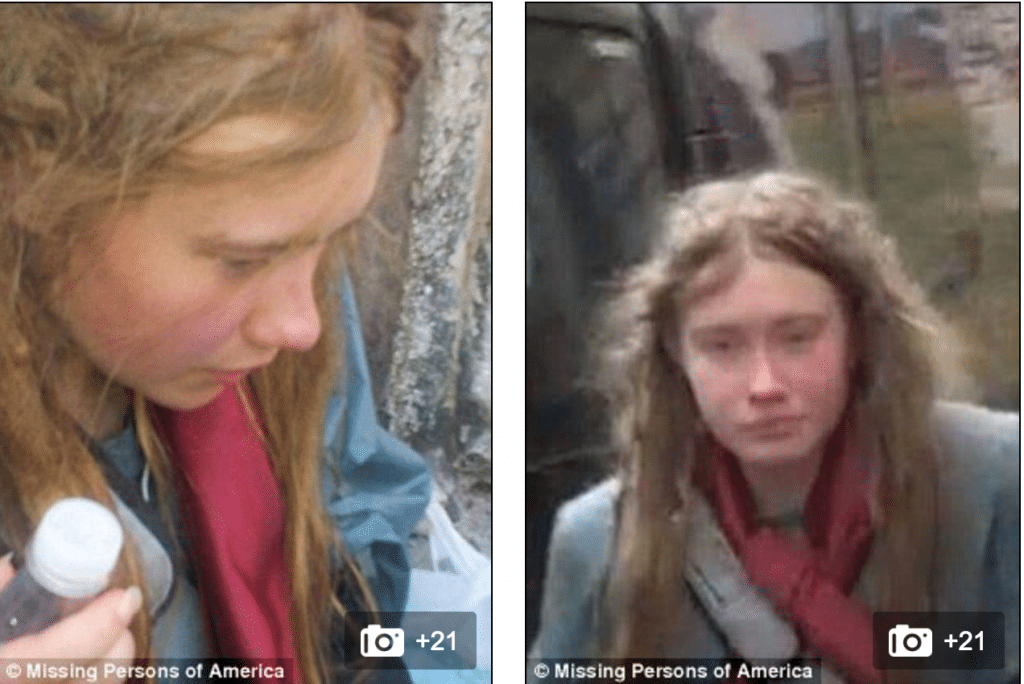 It was soon after at the Swedish embassy a meeting with the girl's father, his estranged wife and social workers in tow that the family met for the first time with Embla. A meeting which turned out bitter sweet with the daughter refusing to return with her family back to Sweden.
Reflected Tahvo: 'I've had so many messages of support. People from Sweden, Finland, all over the world have told me they have seen Embla in Rome. 
'One person told me he had seen on the streets since the end of the summer. It is heart-breaking. 
'And I had some nasty messages as well. One person accused me of being a bad father. It is upsetting.'
Which of course ponders the question is it adventure and self discovery, re-invention that Embla Jauhojarvi seeks in Rome or is she being inspired by her distrust of what she may well perceive to be a fractured family home life and the ambiguity and dissonance of having to come to terms with her ailments while bridling torment and utter conflict and contempt….