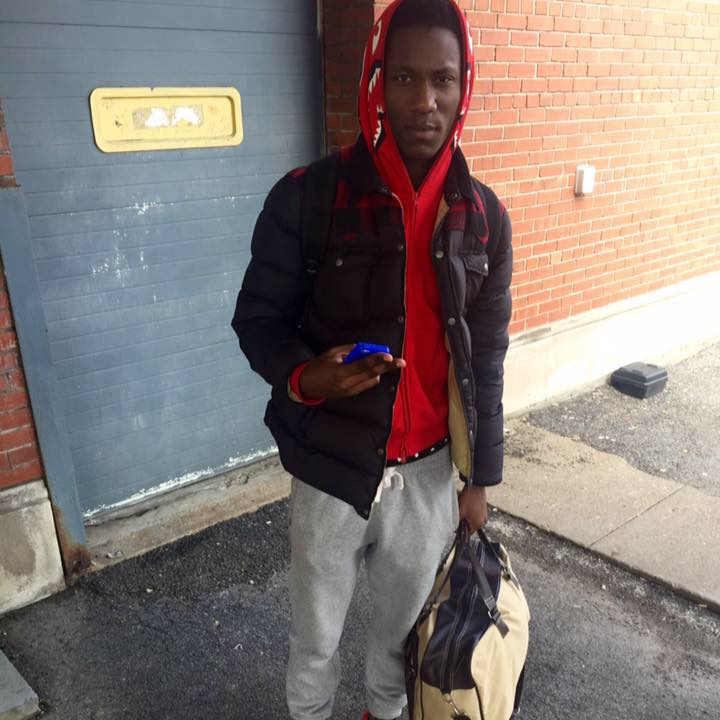 How did Terrell Henry a Bedstuy Brooklyn resident come to be gunned down outside a Bushwick bodega? A quiet student with no enemies set to become an FBI agent.
Terrell Henry a 22 year old John Jay college student died in the early hours of Friday morning after being shot dead while making his way home with his twin brother, Derrell and a friend along a Bushwick, Brooklyn street.
The aspiring FBI agent hopeful's death came after being shot in the neck and torso circa 1.50 am as Henry walked out of a bodega on Covert st near Wilson Avenue.
According to the nypost, Terrell V. Henry, a Bedford Stuyvesant resident was pronounced dead at nearby Wyckoff Hospital.
The shooter, dressed in all black, including a black hat is alleged to have made off in what may have been a silver car.
According to sources, police are investigating the claim that Henry and the gunman got into an argument as the brother walked into the bodega prior to being shot. At the time Henry's twin and friend waited nearby as the brother sought to get an ice tea drink.
To date the perpetrator remains at large as police from the 83rd Precinct try to understand whether the shooter and the victim knew each other and what transpired before Terrell Henry was set on. Questions have also been asked whether the shooter had earlier attended the party the twin brothers and friend had left from?
Henry, a native of St. Lucia, along with his brother and a friend had been at a nearby party for a co-worker prior to the shooting.
The three were walking to their car when Terrell Henry stopped to get a beverage whilst the friend and Terrell's twin waited nearby.
Told friend, DeAndre Matthews via dnainfo: 'I was walking to my house and heard, 'Pop! Pop! Pop!' Three shots, one after another.'
Police recovered three shell casings at the scene.
Cops are also reviewing store surveillance video.
Henry's Facebook page says he was studying criminal justice at John Jay with no prior criminal record.
Told Terrell Henry's father, George: 'He just wanted to help people. He said he wanted to join the FBI and become an agent. He wanted to get the bad guys.'
The victim's family maintained their son didn't have any enemies and remained steadfastly dedicated to his studies. The father said he had sent the twins to private schools and kept them clear of neighborhood gangs.
Reiterated the father: 'He was a very good son. He wasn't hanging in the street. He didn't have a record. This was going to be his last year at John Jay. He was going to graduate soon.'
Adding: 'I don't know if they mistook his identity or took him for someone else.'
Reflected a friend the morning after the shooting: 'RIP Terrell Henry DAMN LIFE IS TOO SHORT, WHY DOES THIS HAPPEN SO OFTEN , SMH'
While another posted: 'I really don't understand how people can be so wicked, for no reason. Terrell wasn't the type to do anything to anyone . He was mad chill and laid back . Kid really held it down all the time and now he's just gone , like that .. Smh.'