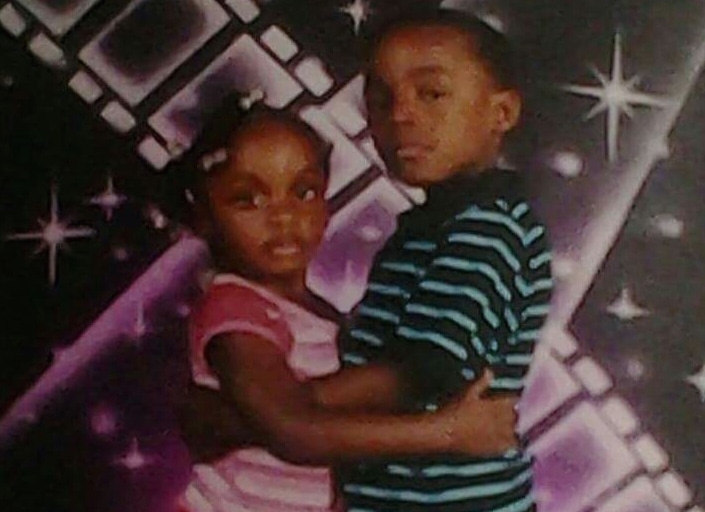 Sheborah Thomas drowns her two children. Did mental illness play a part in one 30 year old Houston mother drowning her children?
Sheborah Thomas, a 30 year old Third Ward, Houston, Texas mother has been charged with capital murder after the bodies of her two children were found under a neighbor's house on Sunday.
Murdered were Sheborah Latrice Thomas' seven year old son, O'Raylan (Ray Ray) Thomas and five her old daughter, Kayana Thomas told Houston Police spokesperson Kese Smith.
Upon the grim discovery, the mother told of allegedly drowning her children on Friday with authorities yet to necessarily understand what may have motivated the mother.
Sheborah Thomas' arrest comes after a male friend came upon the mother as she was throwing away trash in a field. At the time, the mother allegedly told the man she needed help moving 'right away'.
As he helped her pack he asked where her children were. 'I killed them,' she told him.
Smith told KPRC at first she 'was so matter of fact about it he didn't think she was serious. He thought she was joking'.
Realizing something was wrong, the man once again asked the mother, only to get the same answer.
From there the man drove the mother to a nearby police precinct.
Upon being interviewed, Sheborah Thomas described trying to bury her two children, only to decide to put them under a neighbor's house when that 'exercise' proved too difficult. 
Authorities revealed not being immediately aware of the mother having any history of mental health problems. Police also revealed having previously gone to Sheborah Thomas' home but for 'nothing major.'
Of note, authorities said Child Protective Services had also visited the family home in the past, but declined to elaborate as to why.
According to KTRK, the mother has a 12-year-old son who was not at the home at the time of the incident. The son is safe and staying with his father.
Police told of Sheborah Thomas having a minor criminal record, declining to go into detail, citing privacy laws.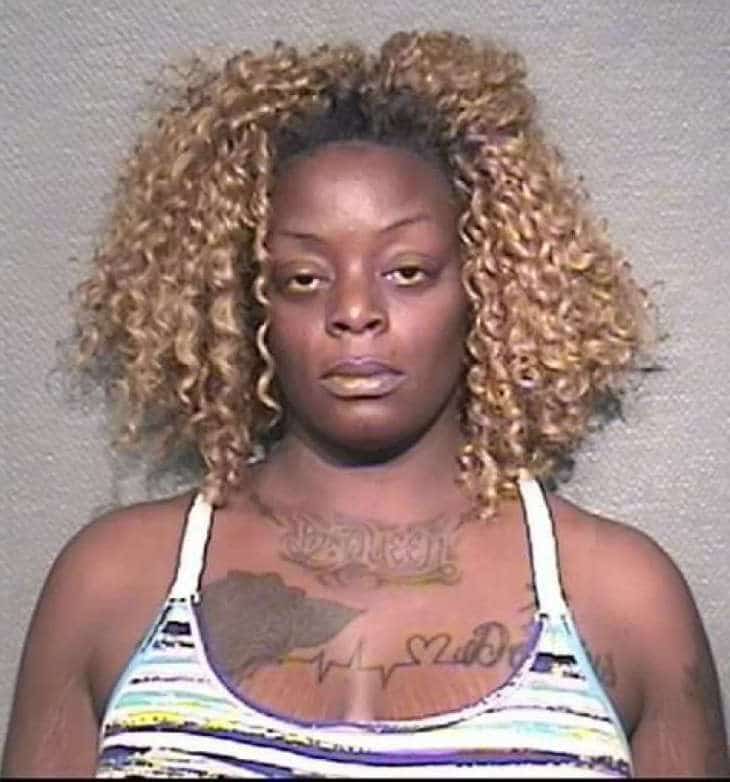 News of the children's drowning deaths has led to neighbors in the area expressing shock and disbelief.
Offered neighbor, Dee Davis via the Houston Chronicle: 'I never would have thought she would do that. She didn't seem like the type. She was always with a smile and friendly,'
Adding: 'How in the h*** can she do something like this? You bring life into the world, it's not up to you to take it out. I can't get over this.' 
Told the deceased children's aunt, Kita Smith: 'How am I going to tell my brother about his kids?'
During interviews, the aunt said the children's father was incarcerated and wasn't at the time aware of what had happened.
Reiterated the aunt: 'Why would anyone do this? It's just senseless. It's just a phone call away! I would have come and got these kids!"
Smith told of having taken care of the children for their mother in the past.
Kita Smith has set up a GoFundMe campaign to fund funeral services for the two children killed. At the time of publishing, $1,165 of $10k goal had been raised.
In 2001, Houston mother Andrea Yates drowned her five children ranging in age from 7 years to 6 months in the bathtub of her family's home. 
She was eventually found not guilty by reason of insanity in July 2006 and sent to a state mental hospital.
HPD: mother who lives in yellow home drowned her 2 kids Friday. Bodies found under tan home next door @abc13houston pic.twitter.com/M09MWc0Xhm

— Lauren Lea (@LaurenLABC13) August 14, 2016
Aunt set up a fundraiser to help family of children allegedly killed by their mother, Sheborah Thomas @abc13houston https://t.co/KB5lYrX400

— Lauren Lea (@LaurenLABC13) August 15, 2016