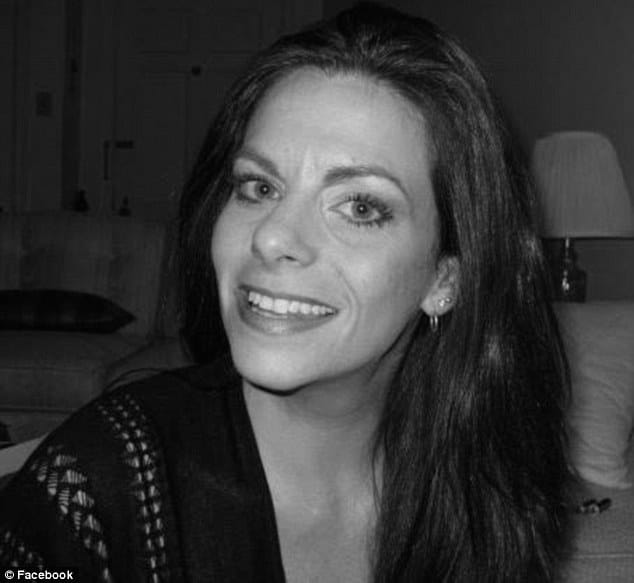 Shannon Vincel dead: Who would've wanted to murdered a breast cancer patient? A random attack or did the victim know her attacker?
Authorities have yet to find the individual who viciously beat cancer patient Shannon Vincel to death as she made her way outside an Illinois hospital. At the time, the 46 year old victim was on her way to being treated for breast cancer.
Cops tell of the cancer patient waiting on the evening of August 15th, circa 9.30 pm for a shuttle when she was hit over the head with an unknown blunt object. 
The unknown assailant, a man, is said to have then left the area.
The incident according to WLS-TV occurred outside the Cancer Treatment Centers of America in Zion.
Vincel incurred 'severe head trauma' and died the following day.
Until her death, Vincell had been battling breast cancer for several months, including undergoing a double mastectomy.
With police yet to make any arrests, family members are grappling to understand who would have sought to harm Shannon Vincel and why?
Said Anita Adam, Vincel's mother: 'Why would anyone just walk up and beat a girl from behind, without warning and just beat her to death?'
Adam said her daughter flew back and forth between Springfield, Missouri and the hospital, where she would live in its extended-stay housing.
'Whenever she'd walk into the hospital she'd always say, 'Oh, what a beautiful morning," Adam said. 'So optimistic.'
Vincel had just finished chemotherapy and was undergoing radiation.
'She certainly was looking forward to being Shannon again,' Adam said. 
'She'd lost all her hair, but she dealt with it so well. She just accepted it: 'This is what I've been dealt, I'm going to take care of it and get better."
The mother doesn't believe it was a random attack, while acknowledging the motive remains a mystery. Police also disclosed no personal effects, valuables of Vincel were taken during the attack.
Offered Charlie Moats, a hospital visitor who'd come to know Shannon Vincel: 'She was a very nice person, very, very outgoing, and very talkative. A sweet person, she was very sweet.'
While the Zion Police Department and the Lake County Major Crime Task Force are investigating the attack, they acknowledged having no leads.
Reiterated the mother: 'He was just pure evil,'
'So it would be wonderful to get this — I can't even call him a person. 
'I don't know what I can call him. If that thing were off the streets. Because no one is safe with people like that out walking around.'
A visitation and funeral will take place for Vincel on Tuesday at St. Clement of Rome Catholic Church in Des Peres, Missouri. 
Vincel will be buried at Resurrection Cemetery in St. Louis on Tuesday afternoon.
Cancer Treatment Centers of America is offering $25,000 reward for information intoShannon Vincel's death.