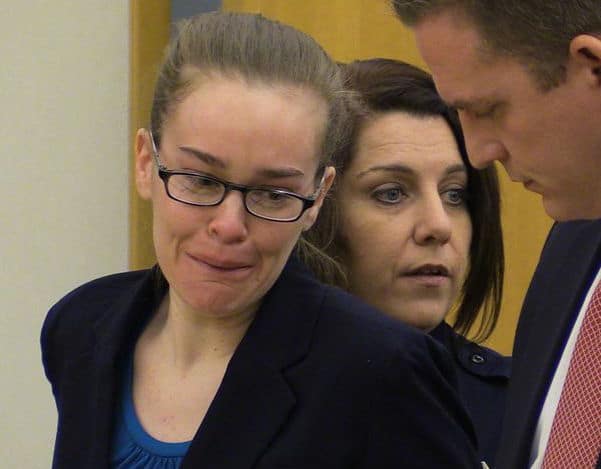 Lacey Spears prison torment: A new tell all book reveals the mommy blogger who documented her 5 year old son's death making few friends since beginning her sentence.
A report has revealed Lacey Spears the mommy blogger who poisoned her 5 year old son to death complaining about life in prison, saying fellow inmates are bullying her.
Sentenced to 20 years to life after being found guilty of murdering Garnett- Paul Spears, the 28 year old Westchester mother told of the hardships a year in since beginning her sentence according to a RadarOnline exclusive.
'It's brutal here,' told Lacey Spears via John Glott who is authoring upcoming book, 'My Sweet Angel.'
Added the baby killer in the prison sit down interview: 'Crimes involving children are considered the worst here.'
"I hear them talking behind my back, calling me 'baby killer,' 'child killer,' and 'mother of the year.' But I know it's not who I am.'
Mommy blogger Lacey Spears guilty: 'I did it to get attention from readers'
According to Spears' sister, incensed inmates have also taken to dumping salt on the convicted mommy blogger.
Told Rebecca Spears: 'When she walked through the line and it would be her turn to pick up the tray [someone] would put salt packets over her meal and then hand the tray to her.'
Lacey was convicted of murder in March 2015 after she slowly poisoned Garnett with lethal doses of salt — while she blogged, in a bid for sympathy, that he was falling ill from natural causes.
She force-fed him salt through a feeding tube in the bathroom of a Rockland County hospital, where he had been treated for seizures. Her five year old son died in January 2014.
A report via the nypost tells of the judge not impose the maximum 25 years to life because he said she suffered from Munchausen by proxy, a disorder in which some caretakers purposely harm their children to garner attention and pity.
Despite her complaints, Lacy Spears said she declined an offer to be placed in protective custody because she didn't want to spend 23 hours a day in a cell by herself.
Reflected the baby killer: 'It's been very hard, adjusting to being here,'
'You always have to look behind your back, and I don't trust anyone. I don't have any friends, but I have people to talk to.'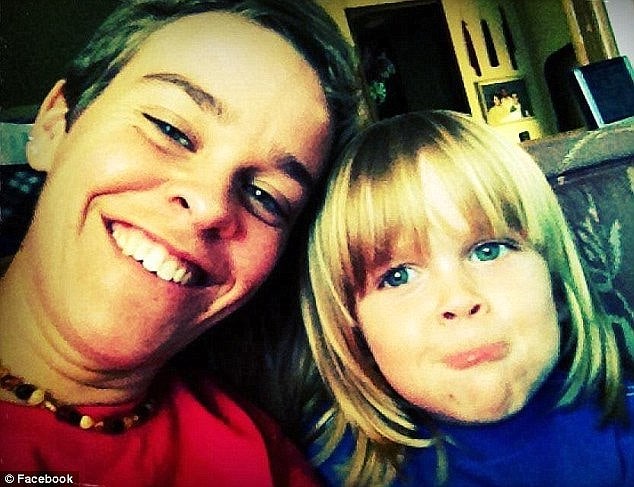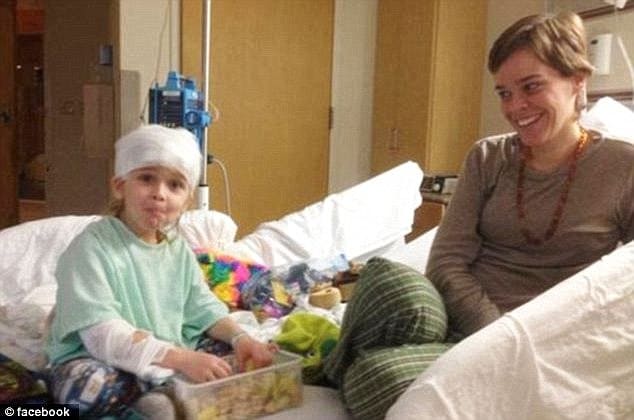 Spears, an Alabama native, was living with her son in Chestnut Ridge, a village in Rockland, when he died. She moved to Kentucky afterward and was living there when she was arrested.
Her attorneys had refused to raise the disorder as a defense, and both sides agreed not to mention it at trial.
Spears has continued to insist she is innocent.
'I didn't hurt him. I never poisoned him with salt,' she told CBS News '48 Hours' earlier this year.
Asked who she believes killed her son, Lacey Spears pointed the finger at the New York hospital that attempted to save her dying child…