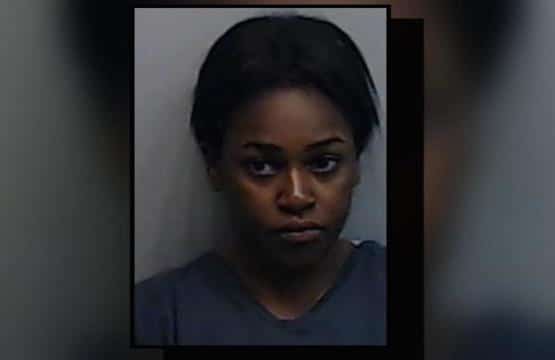 Why did Destyni Triplett leave her 18 month old son unattended at a nursing school car park? 
Destyni Triplett a 19 year old North Fulton County, Georgia mother has been charged with reckless conduct after leaving her 18 month old son alone in a running car.
At the time of the woman's arrest, circa 8.30 am on the morning of August 2, police told of finding the car's doors unlocked, while the son lay inside strapped while Triplett was nearby taking a nursing school exam.
The discovery of the toddler came after a security guard overheard the boy crying as he sat inside the car which had been left running.
'It was very dangerous for the child,' Sandy Springs police Sgt. Forrest Bohannon told WSB-TV. 'Anything could have happened. It was a dangerous situation for the child to be left alone at a year and a half in the vehicle.'
Triplett expressed remorse for the incident, though she said that the boy's father was supposed to be in the car watching their son.
In her defense, Destyni Triplett claimed that just before she was due to take a test at the nursing school, her babysitter canceled on her. 
She then expected the boy's father to show up at the school, but failed to do so.
Fortunately the boy was in the car for 15 minutes before he was noticed by the security guard. Police say the air conditioning prevented the car's interior from quickly heating up.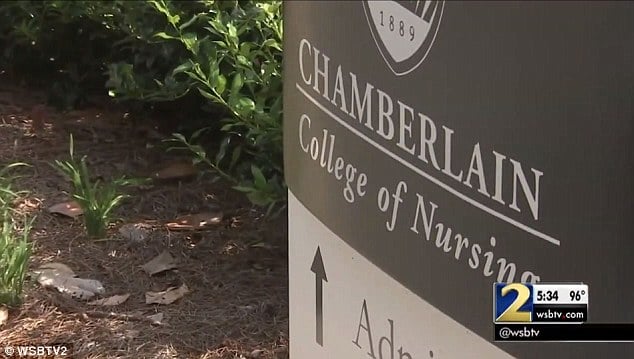 Reiterated Sgt. Forrest Bohannon: 'The child was fine when they got there,'
'The car had been running with the air conditioning on, so it hadn't gotten that hot yet.'
Despite her arrest, Destiny Triplett maintains she's a good mother.
Told the young mom: 'Looking back, I would have definitely taken him in [with me to the nursing school], but I wasn't thinking and I made a terrible mistake.'
This year alone, there have been 23 child deaths blamed on hot cars according to Dr. Jan Null of San Jose State University.
Luckily Destyni Triplett was lucky her son fortunately didn't become one of those statistics.
At the time of the child's discovery early August the 2nd, temperatures were already 74 fahrenheit and set to rise into the 80's.
Destyni Triplett conceded receiving a visit from child custody services while telling she retains custody of her son (for now). In the interim the mother has pledged to continue to continue her schooling to provide for her son.
Of question is how or if the child's father is contributing to the well being of his son….