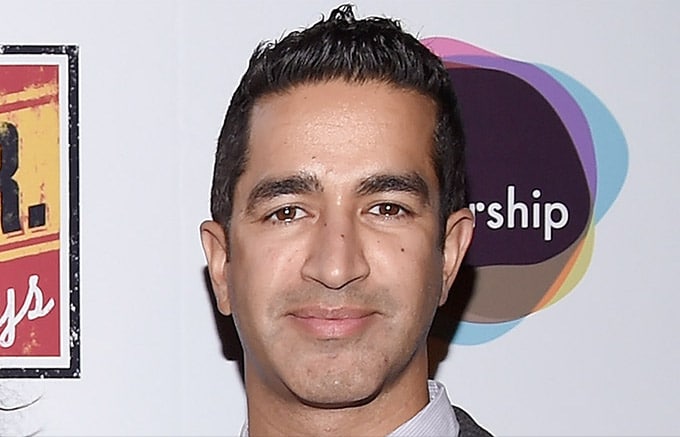 Sanjay Valvani a hedge fund manager and partner at Visium Asset Management has been found dead a week after being indicted on insider trading charges.
Hedge fund manager Sanjay Valvani has been found dead a week after being charged with insider trading of stocks of apparent suicide on Tuesday. At the time the 44 year old man had pled not guilty to all charges against him.
Sanjay Valvani's death comes after the portfolio manager at the recently shut down Visium Asset Management turned himself in to authorities last week after being accused of a $25 million ill gotten profits scheme which relied on insider information form the FDA on generic drugs that had yet to have been approved.
The drug in question involved that of enoxaparin, an anti-blood-clotting drug.
A report via the nypost tells of law enforcement sources saying the man's wife found him on their bedroom floor in their Brooklyn Heights apartment with a mortal stab wound to the neck.
Along with the knife, police also recovered a suicide note according to the source.
Sanjay Valvani's suicide death comes off the heels of the once highly acclaimed rising financial star being put on leave from his company earlier this year. In turn that investigation led to the fund being shut down last Friday.
'We mourn the tragic loss of Sanjay, a devoted father, husband and friend,' Jacob Gottlieb, Visium's founder, said in a statement obtained by Business Insider. 'Our thoughts are with his family during this difficult time.'
Valvani's lawyer Barry Berke added that the hedge fund manager's death was 'difficult to comprehend'.
Adding: 'Sanjay Valvani was a loving father, husband, son and brother and committed friend, colleague and mentor. We hope for the sake of his family and his memory that it will not be forgotten that the charges against him were only unproven accusations and he had always maintained his innocence.'
Just In: Lawyer for Sanjay Valvani says he is an "innocent man" in response to earlier insider trading charges.https://t.co/Cj5O7dKuAP

— CNBC Now (@CNBCnow) June 15, 2016
Hedge fund exec Sanjay Valvani, who was charged with insider trading, was found dead today in an apparent suicide https://t.co/LSViTkG79T

— New York Post (@nypost) June 21, 2016
The five-count indictment against Sanjay Valvani detailed a six-year scam he started running in 2005 in conjunction with former FDA official Gordon Johnston whom was hired exclusively by Visium in 2005 as a paid consultant.The 64-year-old was also charged and pleaded guilty to passing information to Valvani.
A 2001 graduate of Duke University's Fuqua School of Business, Valvani in 2012, after allegedly running the insider-trading scam for five years — his pockets swollen with ill gotten profits was toasted after endowing $250,000 of scholarships at the school.
Until Visium's demise, Valvani had been a partner at Visium Asset Management and instrumental in building it with founder Jacob Gottlieb into an $8bn firm that counted some of the country's biggest pension funds as clients.
The hedge fund manager's death has since led to commentators on the web wondering how common illicitly gotten gains are endemic in the industry and how Valvani against the odds came to be found out? Others in the interim have wondered how often the fund manager resorted to illicit trading and whether his superiors/partners knew or ought to have known?