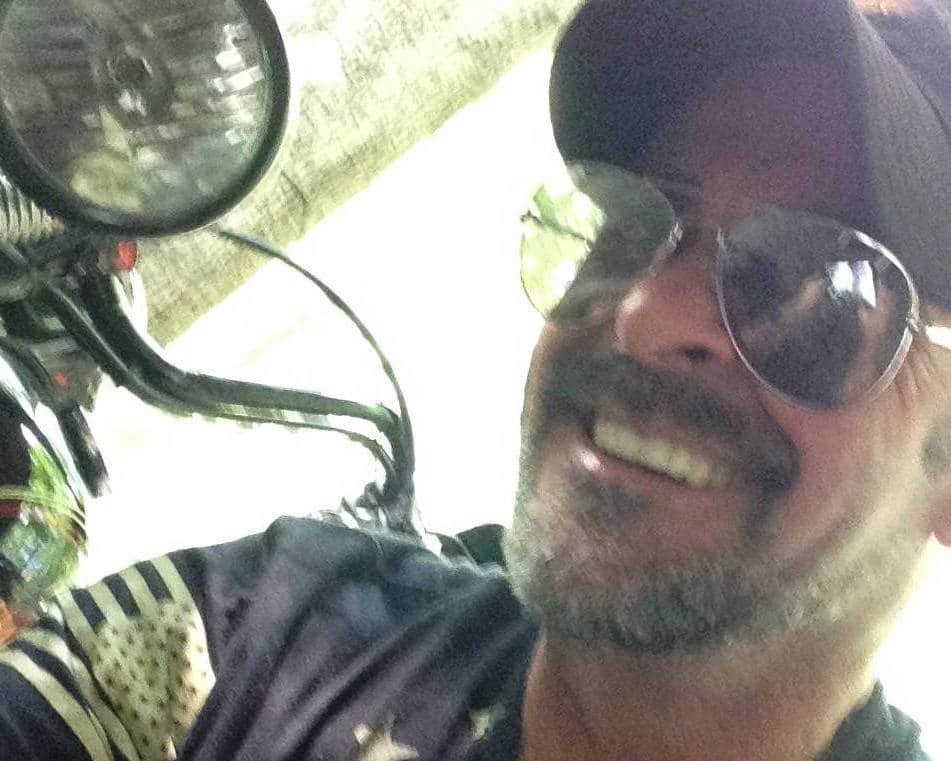 How John Cramsey a self described vigilante along with two cohorts were arrested as they set out with heavy weapons to rescue a teen from a NYC drug den.
It has been revealed John Cramsey, 50 a gun shop owner and companions, Dean Smith, 52, a photo journalist, and Kimberly Arendt, 29, were on a 'vigilante style rescue' mission to save a heroin addicted teen from a drug den when they were pulled over Tuesday morning at New York's Holland Tunnel.
At the time, the trio were found to be in possession of a large arsenal of weapons and ammunition, stoking the concerns of authorities. Do you suppose?
The trio according to NBC had just left Pennsylvania en route to NYC's Bedford-Stuyvesant when authorities pulled over the vehicle John Cramsey, a self described rebel and his cohorts were traveling in, after noticing cracks along their pick-up truck's windshield.
Yet upon an examination of the ute, shocked traffic officers, according to a report via the nydailynews found a variety of weapons and ammunition, including multiple loaded guns, rifles, ballistic vest and a camouflage helmet at the back of the truck. 
The cache's discovery came after Officer John Basil spotted a loaded .45-cal semiautomatic on the front seat after requesting Cramsey to get out of the vehicle.
The vehicle it was later reported was most likely also stopped as the truck was observed to be decorated with anti-drug dealer and pro-gun logos and banners from John Cramsey's gun store business, Higher Ground Tactical.
To date the trio were booked on gun charges, with more charges pending further investigation.
This is the vehicle headed to NYC that was stopped at Holland Tunnel with a weapons cache. https://t.co/EVhRXNCmmD pic.twitter.com/0GtfSEAvlU

— NBC New York (@NBCNewYork) June 21, 2016
Owner of Higher Ground Tactical – John Cramsey- among those arrested at Holland Tunnel with guns, ammo pic.twitter.com/Tl162ODnMt

— Tony Aiello (@AielloTV) June 21, 2016
Bizarrely, thirty minutes prior to the trio's arrests, Cramsey, who owns Higher Ground Tactical in Emmaus, Pennsylvania, posted on the company's Facebook page about rescuing 16-year-old girl, Janaee Patterson, a Wilkes Barre girl in NYC.
In a post, which appeared on public face group, anti heroin group, Enough is Enough, John Cramsey told of the teen girl, that the trio had sought to rescue was 'scared' and 'wanted to go home.'
Told the message in part:  'I'm currently 11 miles outside of Brooklyn New York and going to a hotel to extract a 16 year old girl who went up there to Party with a few friends. One of those friends she went up there with will not be returning . This young lady from Wilkes Barre is scared and wants to come home. Last night she woke to find her friends body next to her in the same bed were her friend died of another heroin overdose. The Child named Janaee Patterson and she is from the Wilkes Barre area.'
Cramsey added that he has yet to receive a response from the girl's mother and brother and that he would be bringing the girl along with 'anybody else in that hotel that wants to go home too' to New York City after the rescue.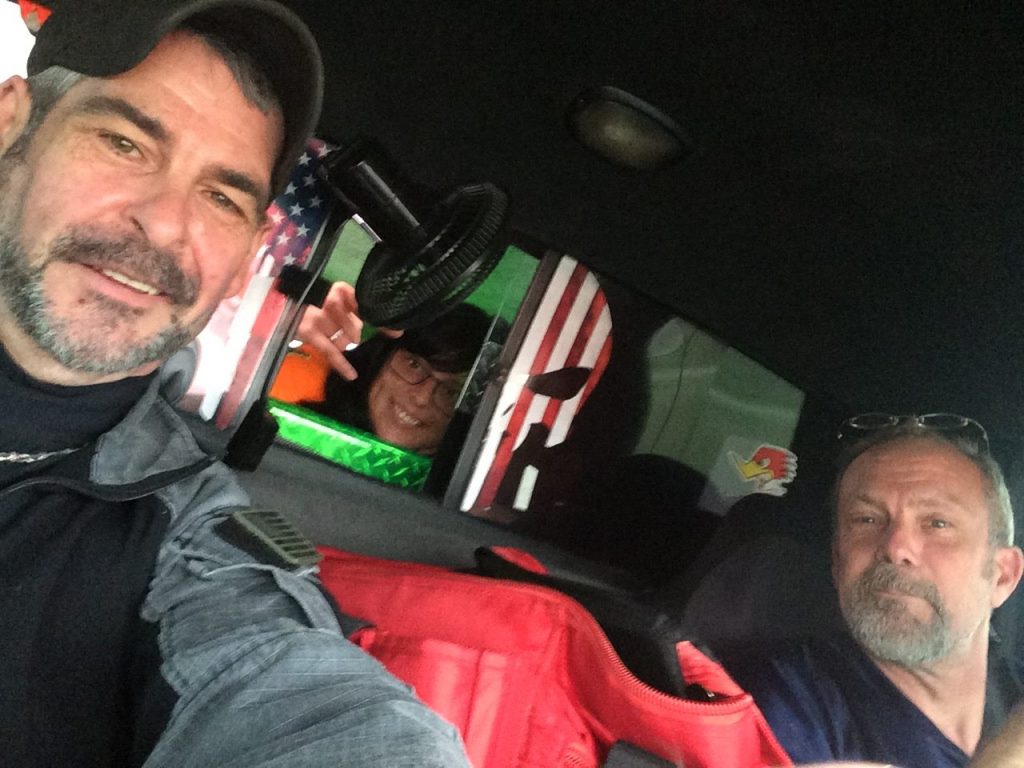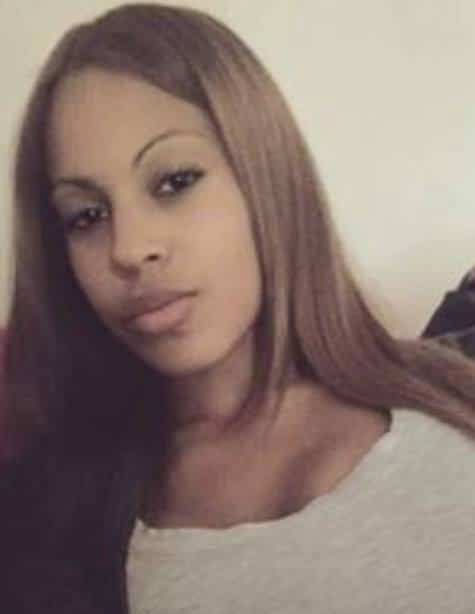 According to a report via mcall, Tuesday's Holland Tunnel mission was not the first time that John Cramsey and his companions orchestrated rescue missions.
He has attended numerous town hall meetings across the Lehigh Valley in recent months to voice concern over the heroin epidemic in the area, calling for authorities to do more to punish drug dealers.
Cramsey was motivated to do a series of rescue missions in recent months, following the death of his own daughter from a heroin overdose back in February. The arrest coincided with the four month anniversary of Alexandria Cramsey's death.
Alexandria 'Lexi' Cramsey was a 20-year-old professional model who worked for three various agencies in Atlanta, Philadelphia and Mexico. Her 22-year-old boyfriend also died of a heroin overdose.
In the hours after the arrest, a friend, Michael McKenna wrote on Facebook that Dean Smith and John Cramsey were still in Port Authority lockup in Union, New Jersey, and would be moved to Hudson County later Tuesday night.
McKenna said Smith went on the trip as a photojournalist and denied reports that anyone in the truck was high, saying they are against drugs. Of question was whether Arendt, who also goes by the name Kimberly Walker, remains in custody.
Authorities said they don't believe the group is connected to terrorism, with the NYPD Counter-Terrorism tweeting Tuesday that they are monitoring the situation.
'They may be self-styled vigilantes,' a source said, though officials could not confirm that late Tuesday.
Since the trio's arrest, further charges are expected to be filed, yet not necessarily understood is what charges authorities may seek to file, after initial concerns of a possible terrorist mission.