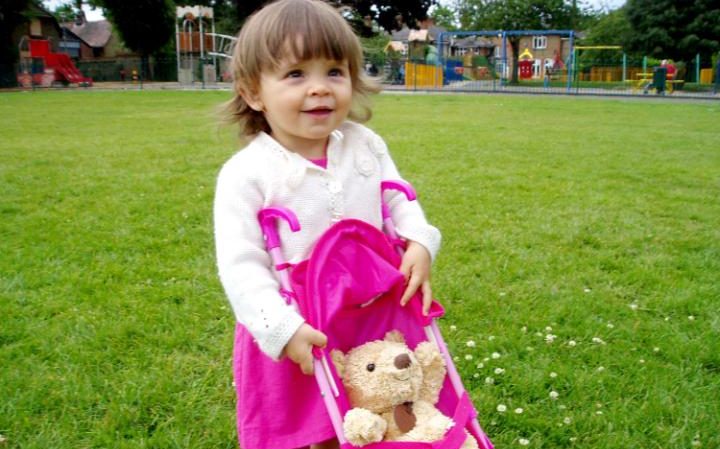 Ben Butler murders his daughter: How did the failure of a legal system, an inability to address family breakdowns & a man's rage lead to one child's death?
Ben Butler a UK man has been sentenced to life in prison with a minimum of 23 years behind bars after being found guilty of killing his 6 year old daughter Ellie May Butler, while his partner Jennie Gray, and the mother of Ellie, was found guilty of child cruelty and for covering up the child's murder, sentenced to 42 months in jail.
The child's death had come less than a year after Ellie had been returned to Ben Butler's care following a three year legal battle to quash a 2010 conviction for shaking her as a baby. At the time, the Crown had bequeathed Ellie to Jennie Gray's parents, Linda and Neal, who had a strained relationship with their daughter who had given birth to Ellie in 2007.
Soon after the father begun a crusade to have his daughter returned, despite being cleared of grievous bodily harm on a technicality, the father was relentless in his pursuit to have daughter Ellie come back to him, thereby winning an acrimonious custody battle, until the girl tragically died under his care in October 2013.
Despite pleading his innocence, a jury found Ben Butler had beaten Ellie over the head with a blunt object or flinging her against a hard surface, causing her death while colluding with Gray to cover up her death.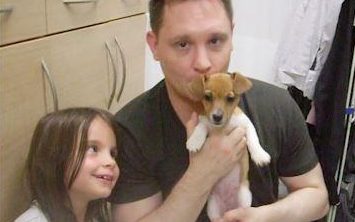 Upon his sentencing, Mr Justice Wilkie described Butler as pure evil, telling: 'You are a self-absorbed, ill-tempered, violent and domineering man who, I am satisfied, regarded your children and your partner as trophies, having no role other than to fit in with your infantile and sentimentalized fantasy of family life with you as the patriarch whose every whim was to be responded to appropriately.'
Upon being handed his sentence, Butler's lawyer, Di Middleton told: 'He will continue to fight to clear his name as he did in 2007.'
During sentencing, Mr Justice Wilkie told Butler: 'You murdered her in a brutal assault prompted by your evil temper.
'You struck her head so hard against a flat surface, or hit her so hard on the head with a blunt implement that, whether you hit her once or more than once, you inflicted catastrophic skull and brain injuries from which she very quickly died.
'I am satisfied that from, at the latest, late summer 2013, you subjected Ellie to a series of physical attacks, when she was in your sole care, in which she sustained injuries for none of which you sought medical attention.
'You lied to Jennie Gray about how she came by these injuries and she, totally beholden to and dominated by you, felt she had no option but to believe you and collude in your ill treatment of her.'
The judge said he was satisfied Butler had caused a serious injury to his daughter on October 1.
'Thus it is that when, on October 28, you feeling under the weather and trying to catch up with your chores, lost your temper with Ellie and attacked her with lethal violence, it was not a tragic aberration but was all too consistent with your treatment of, and your attitude towards, her.'
Mr Justice Wilkie said Ellie suffered 'catastrophic' brain injuries in October 2013.
During trial proceedings, the prosecution maintained that Ben Butler and Gray were responsible for a 'cold calculated and detailed cover-up'.
But Butler always maintained his innocence, even claiming he had never been in trouble with the law before — despite a string of convictions for violent offenses.
Of note, during trial proceedings, the Crown tended evidence of Gray's diaries which she had thrown in the communal bins, including entries which showed how Butler had abused her both physically and mentally.
Disconcerting were revelations that in the last 11 months of her life, Ellie's grandparents, who had reared her after Ben Butler and Jennie Gray were initially deemed unfit to be parents, were denied contact with Ellie more than 20 times. On six occasions they left messages with S4C expressing concern about Ellie, having maintained after losing custody that 'no good would come of it.'
To date, S4C had declined to comment why Ellie's grandparents pleas were ignored.
Prior to having been initially sentenced to an 18 month jail sentence for the abuse of Ellie May as a toddler, which he was eventually freed from on a technicality, Butler had also served a three-year prison sentence for attempted robbery and intimidation of witnesses.
A court summary showed the man Butler's biological father left before he was born and he was brought up by his mother and stepfather.
After leaving school he worked in a variety of unskilled jobs including a stint as a removal man, and by the time he was once again caring for Ellie had become deeply resentful that Gray had become the dominant breadwinner as Butler once again felt relegated and humiliated and struggling to cope with his rage…..