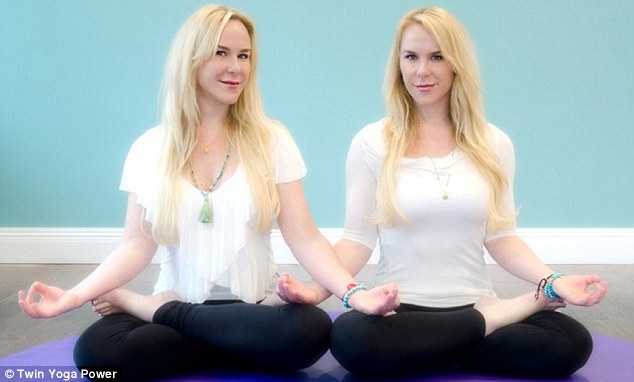 Did Alexandria Duval set out to murder her twin yoga sister, Anastasia? If so why? Or was this a case of one sister seeking to take both her life and her sister's?
Alexandria Duval a 37 year old yoga teacher has pleaded not guilty after being charged with the murder of her twin sister, Anastasia after prosecutors told the woman purposefully sped off a cliff in Hawaii.
The May 29 crash led to Anastasia, who'd been sitting in the passenger seat, instantly dying of her injuries while leaving the car's driver, Alexandria, also known as Alison Dadow surviving with critical injuries.
Alexandria Duval's arrest came after cops discovered the twin sister checking out of a Maui hospital on Friday and intending to leave the Seaside Hotel and fly out to the West Coast later that evening.
Facing charges of second degree murder in the death of Anastasia Duval, investigators said twin yoga teacher sister, Alexandria never made an attempt to hit the brakes during the crash which led to the sister's SUV going through a rock wall and over the edge along the Hana Highway.
A study of the Ford Explorer's air bag module confirmed investigators belief that the twin had purposefully sought to exact optimal carnage.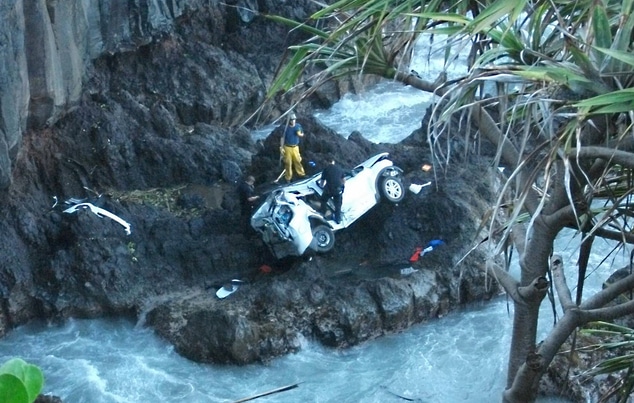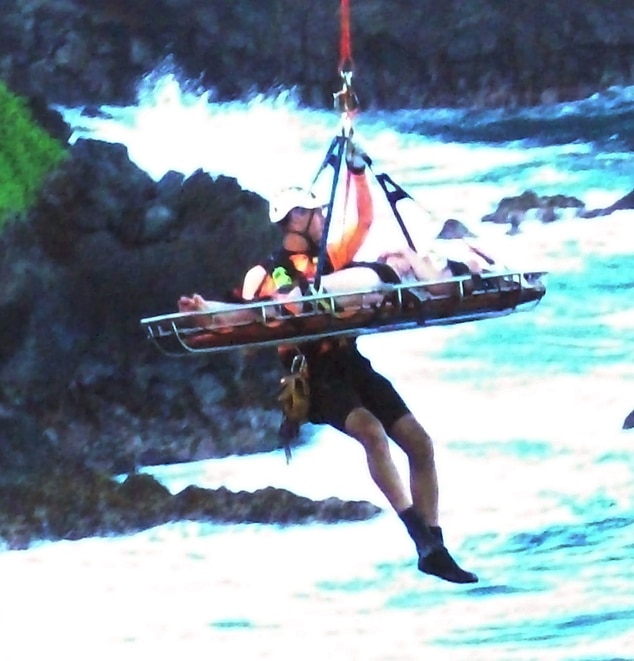 During questioning, Duval refused to tell police what caused the crash, but a witness said the siblings, originally from Utica, N.Y., were feuding and pulling at each other's hair before the deadly plunge.
The witness, Lawrence Lau saw the parked vehicle 'accelerate forward and then take a sharp left over the cliff,' Maui Deputy Prosecuting Attorney Emlyn Higa said.
A helicopter crew were able to scale the 200-foot cliff to rescue the critically wounded Alexandria Duval from the wrecked vehicle.
A report via the Palm Beach Post tells of the sisters having retained a close kinship over the years, with the sisters having changed their names from Alison and Ann Dadow after shutting down their co-owned business Twin Power Yoga in Palm Beach Gardens.
The closure of their joint business would leave customers with unfulfilled coupons, and employees with unpaid wages according to GossipExtra.
Not necessarily clear is whether the sisters legally changed their names?
The closure led to the souring of the sister's reputation in the south Florida community after accusations of living a lavish lifestyle, a report via the Star Advertiser told.
Which naturally led to the sisters re-inventing themselves. Once again.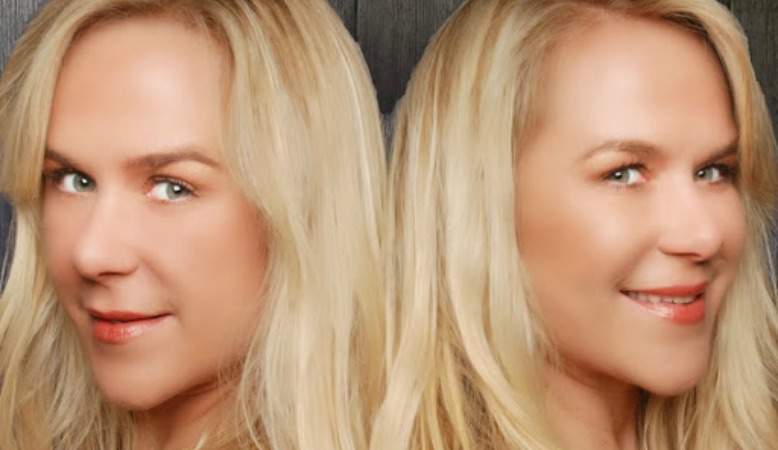 After having debuted new identities the Duval sisters set up another yoga studio in Utah, only to file for bankruptcy in 2014 and moving to Hawaii in December.
Along with bankruptcy, Alexandria Duval exacted a criminal record in Utah which included the sibling being arrested on suspicion of driving under the influence, fleeing the scene of an accident and driving without insurance.
In January 2014, she was charged with disorderly conduct and public intoxication.
Yet it wasn't just Alexandria Duval who had come up short with the law.
A report via the dailymail tells of Anastasia Duval being arrested near Ogden, Utah, in 2014 for public intoxication, assault on a police officer, disorderly conduct and interference with an arrest.
She also had convictions in Florida for disorderly intoxication, battery and resisting arrest.
Alexandria Duval's arrest came after authorities feared the sister  would leave the country and pursue a new identity.
Told Higa: 'We had information after she was discharged from the hospital she attempted to fly out of the jurisdiction Wednesday night.'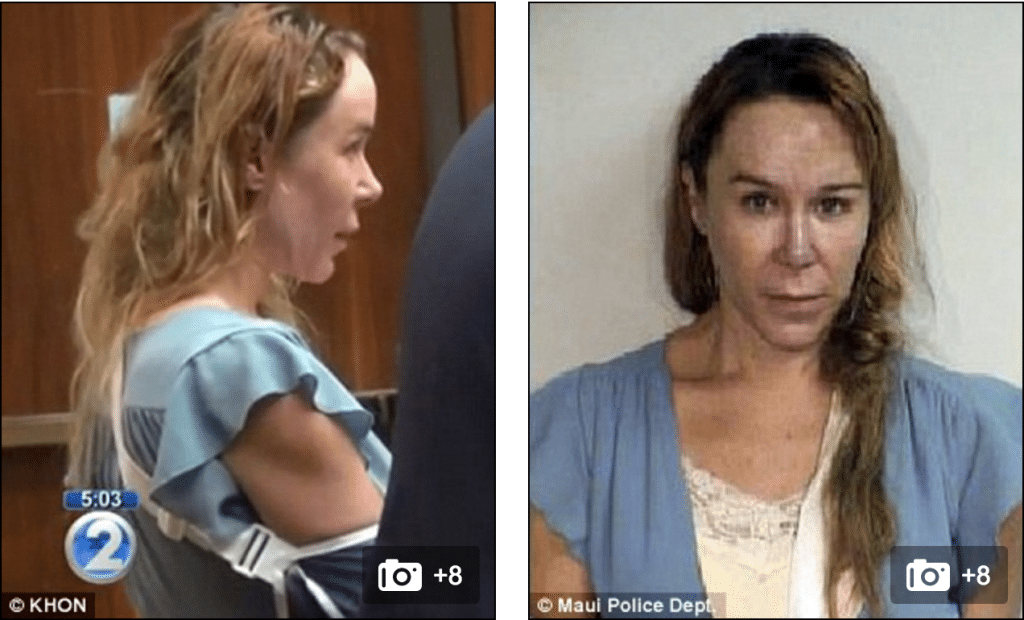 Of note, Alexandria Duval missed her June 1 flight to attend her sister's funeral in New York and had plans to try again Friday, according to Hawaii News Now.
'All we know is she was trying to leave the state,' Higa added. 'We were afraid she would try to leave the country as well.'
Duval appeared alongside lawyer Todd Eddins, who defended their relationship in court Monday as the surviving sibling sported a sling on her right arm.
Told Duval's lawyer: 'Alison did not try to harm herself or the person she most loved and was closest to in the world,'
'They were in the process of building a business plan and were aspiring to open up studios here.'
Not necessarily understood is if during the May 29th crash, Alexandria Duval had sought to take not only her sister's life, but that of her own life as well, and if so, what prompted her to seek to call eternal time out?