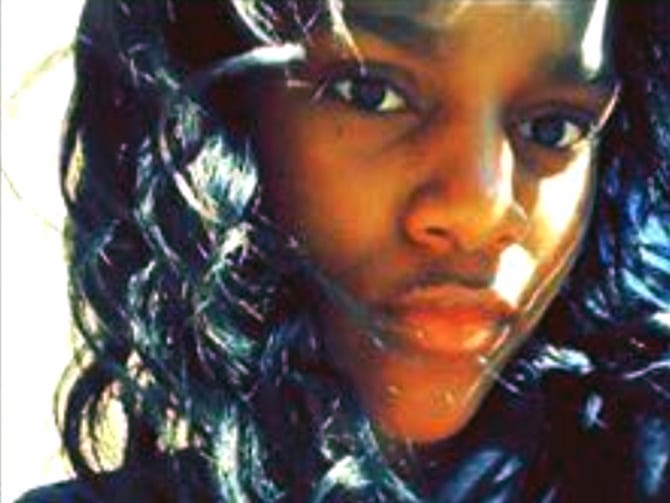 What led to  Tamika Gayden handing her daughter a knife during a brawl? Debate ensues as to the unabated violence within black vs black inner city community.
Tamika Gayden, 35 and her thirteen year old teen daughter have been charged with first degree murder in the stabbing death of a popular Chicago high school student after the mother handed her daughter a knife which the teen used during an 'altercation.'
Tuesday's charges came three days after the slaying death of 15-year-old DeKayla Dansberry on the city's South Side.
During court arraignment, the prosecution told how Tamika Gayden's 13-year-old daughter cried out 'I killed her, I killed her' as witnesses reported seeing the teen washing blood off the knife in a state of panic.
Dansberry, a popular track student at Johnson College Prep, died on Saturday night after a large group got into a fight, the Chicago Tribune reported.
The evidence, which includes a video of the fight, is 'overwhelming',  Assistant Cook County State's Attorney Christine Hake said in juvenile court as the 13-year-old appeared during her court arraignment. 
The brawl began at 7:30pm on Saturday in the 6500 block of South King Drive in the Parkway Gardens neighborhood, police said. 
Not necessarily understood is what led to the 'brawl' beginning in the first place.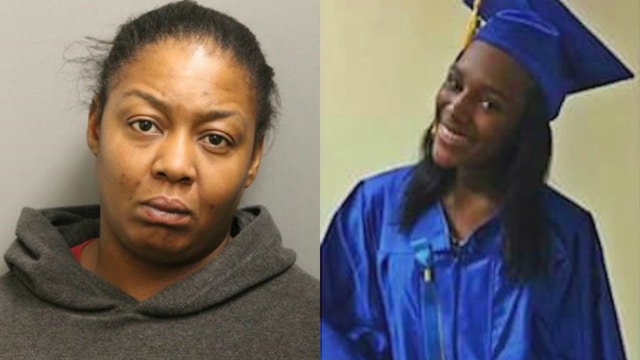 Charges against the teen came after one witness reported seeing the thirteen year old with a knife in her hand.
Another witness told the prosecution saw the teen washing blood off the knife whilst crying out: 'I killed her, I killed her' .
Both witnesses were in the girl's apartment after the fight. A witness also identified Gayden's daughter in the video according to Hake.
Authorities charged Tamika Gayden with murder and contributing to the delinquency of a minor just hours later.
Gayden's daughter, a seventh-grade student according to her public defender had no criminal background.
Also present in court was the deceased's mother, Sheila Dansberry.
Told Dansberry via WGN-TV: 'A 13-year-old girl. I don't know what to say,' 
'It's just devastating. A baby too. But the parent was supposed to (have) handed her the knife, so she's locked up, too, and that's good.' 
DeKayla's father, Julian Glanton, couldn't confirm what had triggered the fight but said it must have been 'kids stuff' that 'escalated to where someone was stabbed'.
Adding: 'I'm sure it's all just kids stuff … escalated to where someone was stabbed.'
Her track coach Latrise Muhammad told the Chicago Sun-Times Dekayla had been 'the missing piece' that the team needed to qualify to run three relay races downstate.
Adding: 'She was finally realizing that she could do some things that she couldn't do before and starting to embrace things and not be afraid of things.'
Reiterated the dead girl's father: 'There's too much crazy madness going on, for real. I'm just lost for words,'
'I miss my daughter. I just want justice'.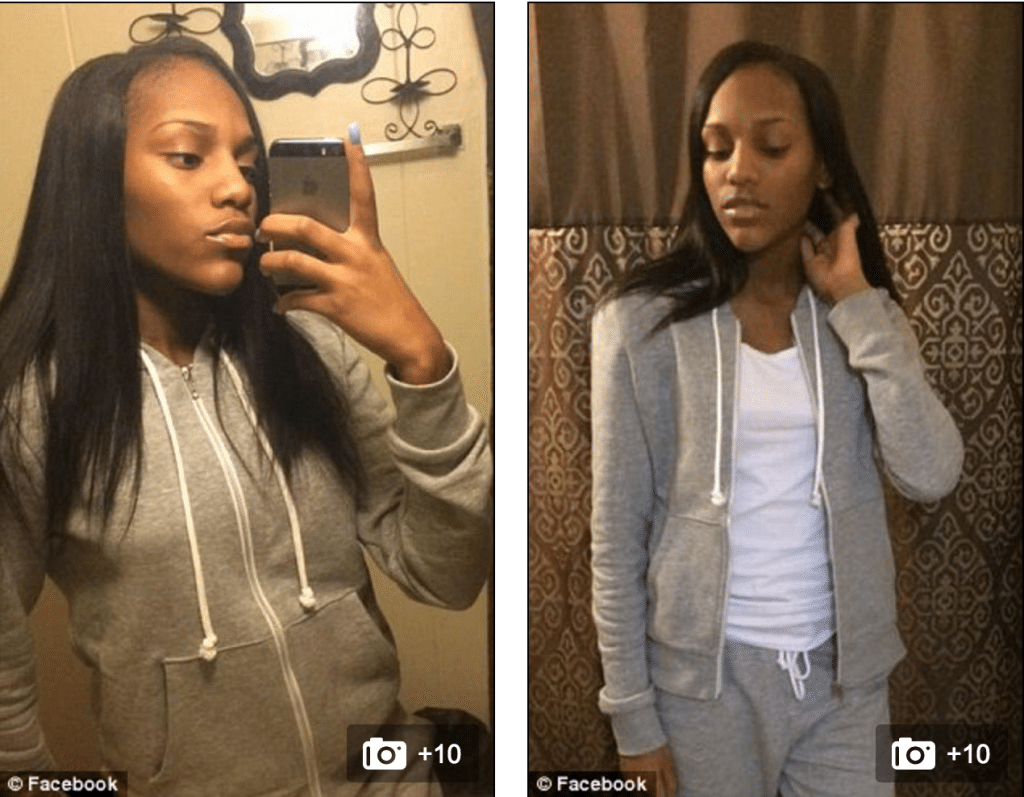 At a memorial Sunday, friends described DeKayla as an outgoing, sociable athlete who ran the 200-meter dash at Johnson College Prep. Dansberry said her daughter often talked about running track at school and was planning for the state meet.
'The last thing she said to me was, 'Mom, you need to get everything ready, get my clothes ready (because) I'm going downstate,' Dansberry said.
Tamika Gayden is scheduled to appear in court on Wednesday and her daughter will be held until she appears again in June. 
At present authorities have yet to necessarily understand what led to the mother handing her teen daughter a murder weapon, and to what degree the actions reflect what some wonder to be the systemic 'black on black' violence of inner city urban life.