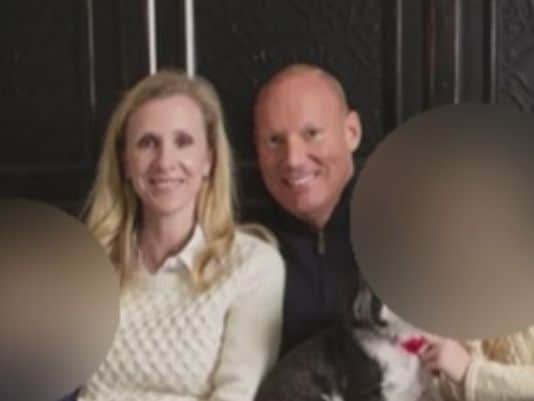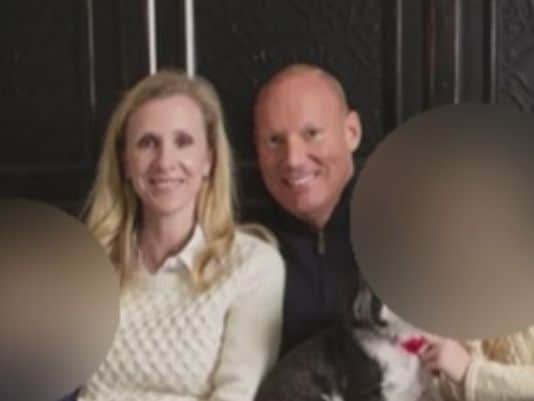 David Ross murder suicide: Did an incident of domestic abuse/violence lead to the death of a newly wed wife?
Authorities are trying to understand what led to Texas finance executive David Ross, 46, shooting dead his newly wed anesthesiologist wife, Casey Ross, 43, also known as Dr Casey Mitchell Drawert before then shooting himself dead.
The murder suicide came after David Thomas Ross' wife called 911 saying she had just been shot in the head circa 7.30 Friday morning.
At the time of the shooting, Casey Ross' two children from a previous marriage, aged 7 and 10 were at elementary school.
Upon arriving at the Ivory Creek, San Antonio household, cops found David Ross dead of a gunshot wound.
Despite rushing Casey Ross to hospital, the woman died later that day.
A report via Fox San Antonio describes the newly wed couple having being married for a year and living in the home originally belonging to the murdered wife.
According to Zillow, the four bedroom, five bathroom home has an estimated value of $666 000.
The report tells of David Ross working at Dallas investment company Tolleson Wealth Management, as director of philanthropy services. His wife was an anesthesiologist who also worked part-time as a professor at the University of Texas School of Medicine. 
In the wake of the shooting, Tolleson issued a statement reading: 'We have been stunned to learn of the tragic deaths of David and Casey Ross. The entire firm wishes to express our profound sorrow and deepest sympathy to the families and all others that may be impacted.' 
Police are still not certain what led to the shootings. Neighbors have spoken out to say that the couple seemed happy, and were active in both their church and other philanthropic activities.  
Told neighbor Jack Verhagen told Fox San Antonio: 'I was walking here only a week or so ago, and I saw a man playing basketball with a little girl, and I saw a woman in the garage taking groceries out of the back of the car,'  
'And a week later, I am standing in front of a murder scene. I can't believe it.' 
Offered Steven Venticinque, a UT Health Science Center doctor, a colleague and friend of Casey Ross: 'I was shocked. I walked around in circles for a while. I just couldn't believe it. This is just unfortunately a domestic violence situation, and it's so hard to predict when things like this are going to happen. It's a terrible tragedy.'
The doctor went on to tell that there had been no signs of domestic violence he was aware of between Casey and David Ross.
Adding: 'I could tell you there's nothing, which is sad. I think if anybody is in a situation of domestic violence [they should] get help as soon as possible. There's multiple resources, and I would hope and pray they did so. I hope that she doesn't die in vain. I hope others learn from this.'
A memorial fund has been set up in the memory of Casey Ross to help pay for funeral costs and the needs of her two children. To date just on $87 000 has been raised.
Casey's family have since asked memorial donations be segued to two organizations. The first one is her favorite charity, Camp Xmatkuil, which is a mission outreach in Mexico. You can go to Globaloutreach.org and mention Fund ID #4052. The family also asks for donations to the National Domestic Violence Hotline by going to thehotline.org.