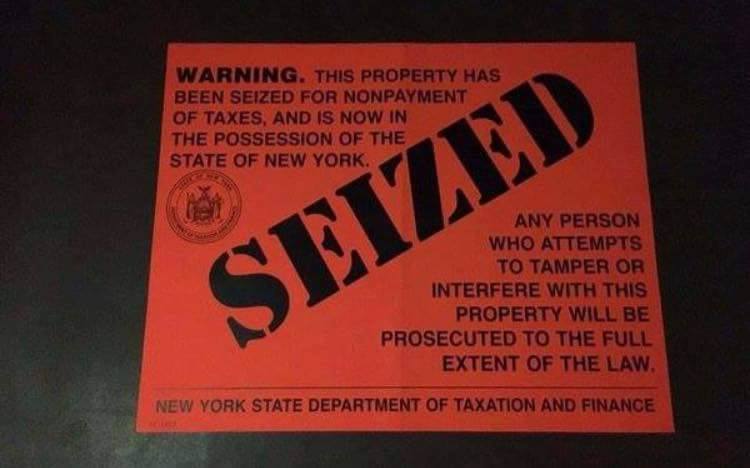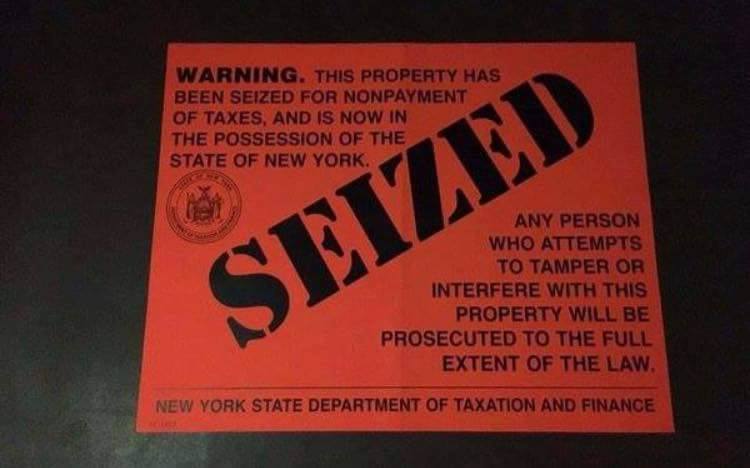 Verboten Brooklyn nightclub shut down: Club operators have had been locked out after failure to pay taxes. The latest fracas in a long slew of misadventures.
It looks as if the recent publicity Williamsburg, Brooklyn nightclub, Verboten got ended up doing more bad than good (was there ever any doubt?) after news of the contentious venue now being shut down and seized.
Notes a fiery red notice on the North 11th st entrance's front door courtesy of the New York State Department of Taxation and Finance:
'This property has been seized for nonpayment of taxes, and is now in the possession of the state of New York. Any person who attempts to tamper or interfere with this property will be prosecuted to the full extent of the law.'
Told a spokesperson via patch: 'The business has three open warrants for unpaid sales tax,'
'The total current warranted balance is $360,378.05.'
Hmm. Now that's what I call delicious.
Verboten nightclub lawsuit: 'Threesomes, unpaid workers and too many blacks'
The venue's closure comes after a raft of former employees and financial partners recently filed a lawsuit against the site's co-owners, Jen Schiffer and John Perez claiming sexual harassment and non transparency in financial arrangements. An opaque term which may have something to do with missing funds, a lack of funds or misappropriated funds?
Notes music times: It started out with the allegations by former business partners and investors that the owners Jen Schiffer and John Perez had failed to keep proper books, were withholding taxes from foreign DJs and did not pay state taxes.
A second lawsuit recently made its way earlier this month courtesy of 16 current and former employees citing sexual harassment and even claims that Jen started berating promoters after observing on one night to many 'African Americans.'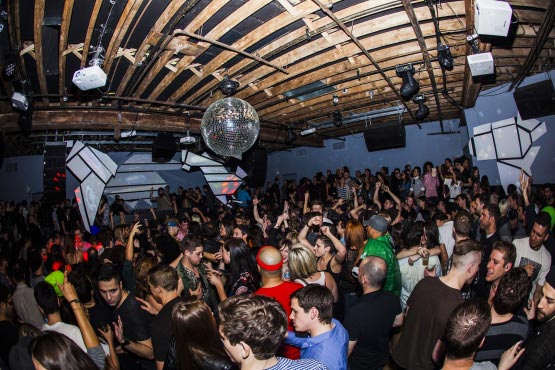 Interestingly Verboten has yet to have made any public announcements relating to its shutting down and seizure, with clungoers still able in fact to go on to the outlets webiste and buy tickers and book tables for events and performances that will never come to see the light of day. But book anyway.
Verboten's demise comes after receptive reviews by clubbers when it first opened in 2014, who liked the space and the bookings that Verboten was bringing weekly.
However it appears that mismanagement at the top is ruining what could have been a good thing. Anyway don't forget to go on the site and book a party tonight. Maybe you can all dance in front of the big red nasty door with your portable Apple I-tunes?
Wishing the best to our friends & family at Verboten. They've given us a lot of great memories over the many years. pic.twitter.com/IdyoPHtNRI

— Hair Full Of Secrets (@RobbieLumpkin) March 31, 2016