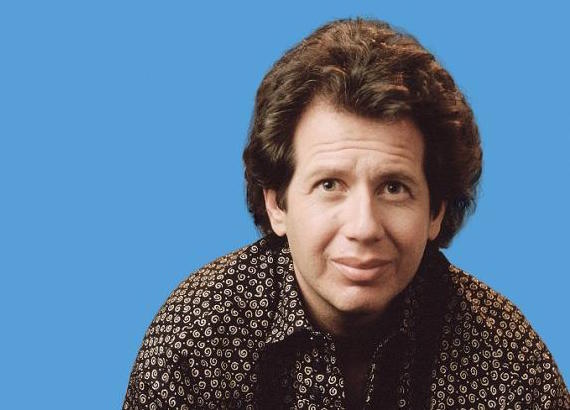 Garry Shandling dead: How a legendary comedian revolutionized American comedy and tv and how he lived his alter ego in front of millions until his unexpected and sudden death. 
Famed writer and comedian Garry Shandling has died aged 66 of a massive heart attack in Los Angeles, Thursday afternoon.
The eponymous creator of the famed the 'Larry Sanders show' and 'It's Garry Shandling's Show' is said to have called 911 himself but fell unconscious while on the phone with the dispatcher.
The Los Angeles Fire Department arrived just a little after 10:30am and had to kick down the door when no one was able to answer.
Despite being rushed to Providence Saint John's Heath Center in Santa Monica, the famed comedian and actor passed away later that afternoon according to a report via TMZ,
Shandling's death comes despite having appeared healthy to friends along with having been active on social media earlier this week.
On Monday the taciturn comedian retweeted a photo of himself with Kathy Griffin and Bob Odenkirk, who starred alongside him on The Larry Sanders Show.
Griffin, who tweeted the photo, included the caption; So @GarryShandling & I had to call Saul @mrBobOdenkirk.'
With news of Shandling's death, Griffith posted the photo once again, writing; 'Sunday, my longtime friend Garry Shandling was here, making every1 laugh. I loved him. I'll miss our talks the most.'
Sunday, my longtime friend Garry Shandling was here, making every1 laugh. I loved him. I'll miss our talks the most. pic.twitter.com/Ud8AQXNBXN

— Kathy Griffin (@kathygriffin) March 24, 2016
A report via the dailymail tells of Garry Shandling having first begun his career doing stand-up, which led to writing jobs on shows including Sanford and Son and Welcome Back Kotter.
Soon after he began to guest host for Johnny Carson, and was considered as a possible replacement after Carson left his job on The Tonight Show.
Despite not getting the job, Garry Shandling in 1986 went on to create It's Garry Shandling's Show, which would run until 1990 and get nominated for four Emmy Awards. 
Two years later, the comedian found success once again with The Larry Sanders Show, one of the first original programs to ever run on HBO, in which the show's premise centered more on what took place off set of an imaginary talk show. The show often featured real stars playing themselves whilst the comedian pretended to be a bona fide talk show host.
Asked about his inspiration, Shandling said he based large parts of the show on his time filling in for Carson on The Tonight Show.
That show was nominated for 18 Emmy Awards, and in its final season in 1998 Shandling won for the first time in the Outstanding Writing for a Comedy Series category. 
He was also twice nominated for the Golden Globe for Best Performance by an Actor in a Television Series – Comedy or Musical for his work on Larry Sanders. 
That show is said to have paved the way for countless others that followed, most notably 30 Rock, which was created by Tina Fey. 
More recently, Shandling found a new audience of younger fans thanks to his role in two big Marvel films – Captain America: The Winter Soldier and Iron Man 2.
It is not known if he was set to appear or had filmed any other Marvel films at the time of his death.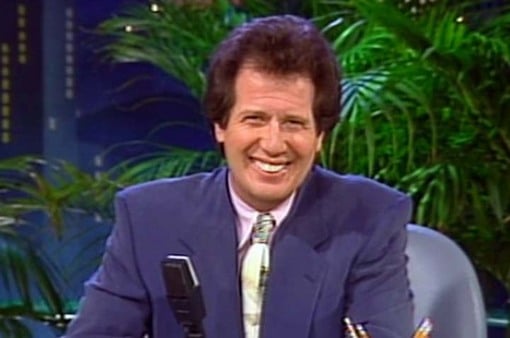 Shandling was never married, but was briefly engaged to Linda Doucett, a former Playboy model who also appeared on The Larry Sanders Show.
The two split in 1994 after a seven-year relationship.
Shandling previously had a close call back in 1977 when he was involved in a car crash in Beverly Hills.
The comedian was in critical condition for two days but pulled through in the end.  
He wrote about the accident; 'I had a vivid near-death experience that involved a voice asking, "Do you want to continue leading Garry Shandling's life?"
'Without thinking, I said, "Yes." Since then, I've been stuck living in the physical world while knowing, without a doubt, that there's something much more meaningful within it all. 
'That realization is what drives my life and work.'
Remembering Garry Shandling: The reclusive master of American comedy https://t.co/YlAHFhhggB pic.twitter.com/bimLYpbLnS

— GQ Magazine (@GQMagazine) March 24, 2016
RIP the great Garry Shandling. Surely, one of the most influential comedians of a generation.

— Ricky Gervais (@rickygervais) March 24, 2016
In a room filled with comedians, Garry Shandling was still the king. His legacy on comedy: https://t.co/t4pNcm36EX pic.twitter.com/jeyx0JugiP

— New York Daily News (@NYDailyNews) March 24, 2016
Bob Odenkirk on Garry Shandling: "He set the standard and we're all still trying to meet it" https://t.co/Jb46auk0rr pic.twitter.com/fmkbVr1Ack

— Hollywood Reporter (@THR) March 24, 2016