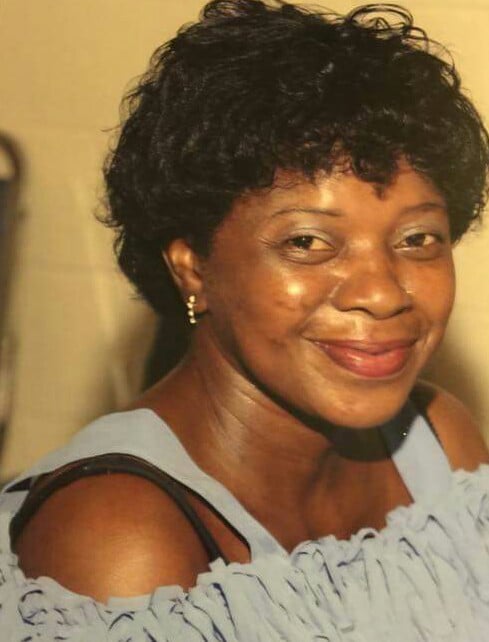 Joyce Curnell lawsuit: A case of yet another preventable death of an incarcerated African American woman?
The family of deceased Edisto Island, South Carolina woman Joyce Curnell have filed a lawsuit against the county's jail medical provider Carolina Center for Occupational Health for malpractice.
In the suit, the family holds the center culpable for Curnell's July death after holding the 50 year old woman captive in a cell for an 'agonizing' 27 hours during which time she spent most of the time vomiting and unable to eat. And of course denied any water and thereby dying of dehydration.
According to a report via The Post and Courier, the woman ended up at a holding cell at Charleston County Detention Center after being arrested literally straight out of an emergency room at Bon Secours St. Francis Hospital where she's been treated for stomach flu.
The reason? Curnell had unpaid fines relating to a 2011 shoplifting charge.
Yes, get them while they're hot.
It wouldn't be until the following day after being hauled in that Joyce Curnell was found dead in her cell.
In addition to her illness, the NY Daily News reported that Curnell also suffered from 'sickle cell disease, alcoholism and hypertension.' Something one wonders if Carolina Center for Occupational Health were aware of, ought to have been aware of, or simply chose to ignore?
Of contention is whether Joyce Curnell's handlers should have known up front 'common sense' that the woman was in no shape of being incarcerated and placed in a holding cell, with the family's legal counsel quoting a jail officer who told of Curnell throwing up 'within minutes' of being locked up.
And how does one tend to such sickly inconveniences?
Just throw over a trash bag and remind said felon to vomit carefully straight into said bag.
Of note, ER doctors had urged police to give Curnell immediate medical attention if she exhibited any dizziness or vomiting. The vomiting, compounded with her other illnesses, according to a local doctor led to a severe case of dehydration. Along with Joyce Curnell's eventual death. 
'Simply put, Ms. Curnell died because she was deprived of water,' said Dr. Maria Gibson, a medical expert cited by Curnell's family.
Offered Curnell family attorney Scott C. Evans in a statement: 'Not only has nobody been prosecuted in connection with Joyce's death,'
'It does not appear that any employee has even been reprimanded.'
Added representing attorney, James Moore III: 'Providing access to reasonable medical care to those under police custody is a necessity, not a privilege,'
'It is a constitutional right. We are committed to seeking justice for Joyce and for her family.'
Tended Shaundra Scott, executive director of the American Civil Liberties Union of South Carolina who have since taken to monitoring the case very closely: 'It is very unfortunate to hear of another death of an African-American while in police custody,'
'If Ms. Curnell was denied medical treatment, then it is our position that her constitutional rights were violated.'
Although South Carolina's State Law Enforcement Division has looked into the case, to date it has declined to go public with any findings. Why has yet to necessarily be understood.
Curnell's death represented one of at least six African American women who died nationwide in law enforcement custody in that month alone, raising the awkward question, would Joyce Curnell still be alive if she were a white woman? Or to be precise a rich white woman? Never mind a poor sickly African American woman….
A 'March for Joyce Curnell' is planned for Charleston on Friday morning.