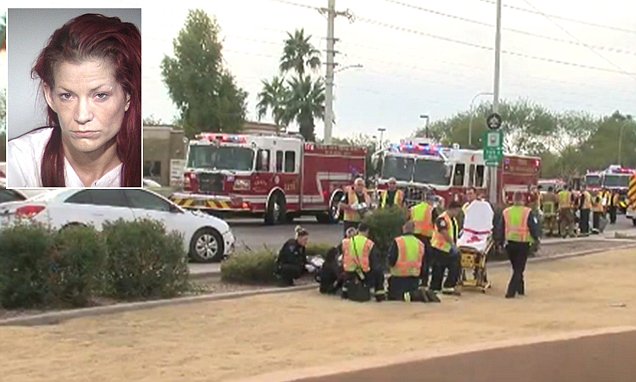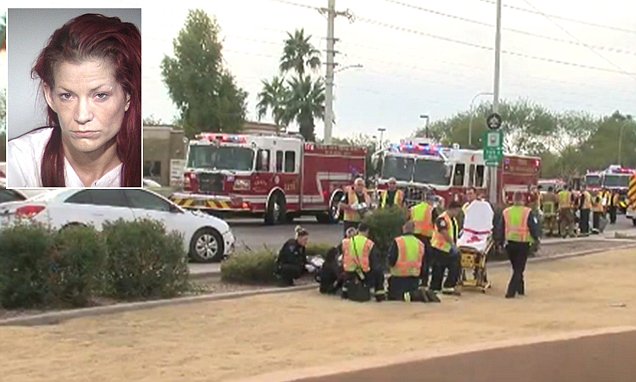 Yue Jiang Chinese woman killed Arizona road rage shooting: How a random indiscriminate woman payed the ultimate price for another woman's death wish…
A 19 year old Chinese woman, Yue Jiang has been killed in a road rage shooting at the hands of 32 year old Arizona woman, Holly Davis after writing a note 'promising' violence.
Yue Jiang's death came after Davis got out of her car and opened fire on an automobile driven by the Arizona State University exchange student, Saturday afternoon along frequently traveled intersection, Broadway Road and McClintock Drive, Tempe.
Losing control of her car, Jiang crashed into another vehicle where she later died of her injuries after being rushed to hospital according to a report via The Arizona Republic.
The incident led to five other people, traveling in Jiang's car also being injured, including a pregnant woman.
Pursuant to the shooting, Holly Davis fled the scene, hiding evidence of the crime.
Court documents reveal Davis had 'expressed a desire to be shot by law enforcements'.
An investigation of Davis' apartment led to the discovery of shell casings matching those at the shooting scene. Police also discovered a note 'consistent with defendant planning to engage in violence.'
A report via KNXV-TV described Davis suffering from depression and living with her boyfriend in the apartment in nearby Mesa for four days after being estranged from her husband. Court documents cited indicated Davis being sentenced to three years in a Missouri jail after a conviction for resisting and fleeing a lawful stop in that state.
Upon interviewing the woman's boyfriend, the man conceded that they had been 'drunk' Saturday morning. Davis admitted using painkiller oxycodone, though it wasn't known whether she was impaired at the time of the shooting.
Offered Tempe police officer Naomi Galbraith: 'Holly Davis was pretty uncooperative and not showing any signs of remorse,'
'This just amounts to Holly Davis doing a completely senseless, violent act which resulted in the death of Yue Jiang.'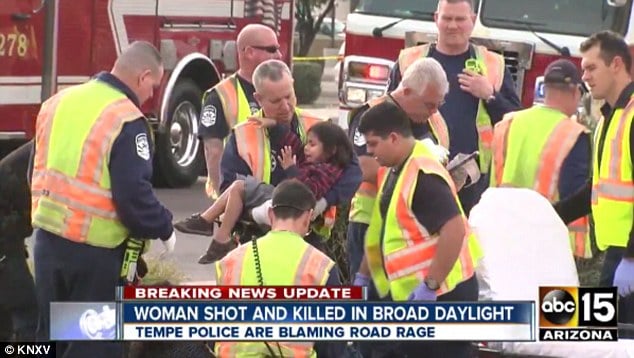 At the time of the road rage incident, Jiang was driving home with her boyfriend, who is also from China, after the couple went shopping Saturday afternoon, according to a statement posted on Facebook Sunday by the ASU Chinese Students and Scholars Association.
Told the association's president, William Zhu: 'Her boyfriend is also a sophomore student majoring in communications,'
'I talked to him this morning on the phone. Looks like he's in shock.'
Davis faces charges of first-degree murder, aggravated assault with a deadly weapon, possession of a weapon by a prohibited person and disorderly conduct with a firearm. Davis' bond has been set at $1.5 million.