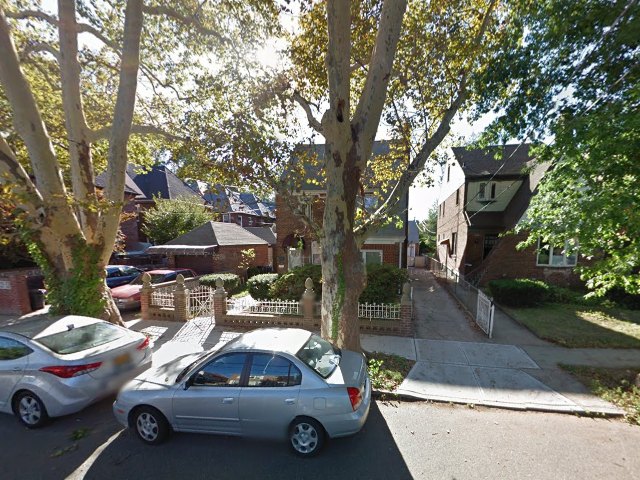 Sook Yeong Park a 42 year old Flushing, New York woman has been arrested after allegedly holding two Korean children as slaves for six years.
The disclosure comes after the woman confiscated the two children's passports, a 9 year old boy and his 11 year old sister when they first arrived in the US in 2010.
How or why the children arrived in the woman's care is not necessarily understood.
After forcing the brother and sister to sever all ties to their parents the woman forced the children to repeatedly give her massages, manicures and pedicures in what Queens District Attorney Richard Brown described as a 'house of horrors.'
Tended Brown's office: 'Park routinely beat them by striking them with objects, slapping them, stepping on their legs and kicking them about the body for not obeying her orders.'
According to a report via DNAinfo, Sook Yeong Park forced the girl to clean the house after school while on occasion kept her home from class so she could do chores.
The pair were also made to work in a Queens supermarket and hand over any earnings.
In astonishing claims the woman told the children owed her $10 an hour because their mother wasn't sending over any money to support them.
Brother and sister would be finally rescued last Thursday, after an assistant principal at Francis Lewis High School grew concerned about the teen girl. 
The alleged victim, now 16 years old, would show up to class covered in injuries, while often falling asleep in class.
She finally confided in teachers and unveiled her story, prompting them to act and notify the police.
After showing up at the home, Annette Palomino, the assistant principal demanded Park turn over her and her brother's passports.
The school administrator also went to the grocery stores where the teens worked and demanded they turn over the salary they owed them.
A regard of the home revealed both teens sleeping on the floor without mattresses and only one blanket. The girl slept in a small closet while her brother slept on a bedroom floor.
Kids I have to pause for a moment just to collect my breath. Screaming collectively:
Where were the parents in all of this? Why didn't they contact authorities? Why didn't the children tell teachers earlier? Why didn't workers in nearby grocery stores even agree to let the children work? Didn't the neighbors ever notice something was amiss?
Offered an neighbor who declined to give her name: 'They were pleasant, well behaved kids, but I did think something was odd,'
'I did not think this was happening.'
Since her arrest over the weekend, Sook Yeong Park has been arraigned at Queens Criminal Court on charges of labor trafficking, third-degree assault and endangering the welfare of a child. Following her hearing, Park was ordered held on $10,000 bond or $2,500 cash bail. 
$2500 bail? Folks are we missing something here?
Due to return back in court on February 16, Sook Yeong Park faces up to 7 years in prison.
Responding to the charges, Park's lawyer, Dennis Ring, offered the following: 'What you have is a case entirely based upon the uncorroborated statement of a 16-year-old who doesn't like the parenting choices of her legally adoptive mother,'
Adding: 'That does not add up to a crime.'
Last week, for the first time in six years, the children were able to talk to their mother.
They are now being cared for by a social worker.