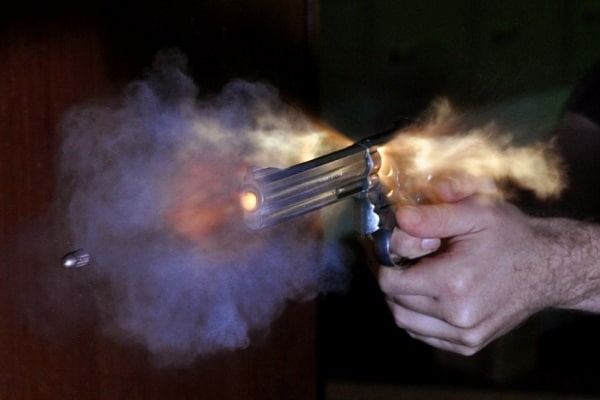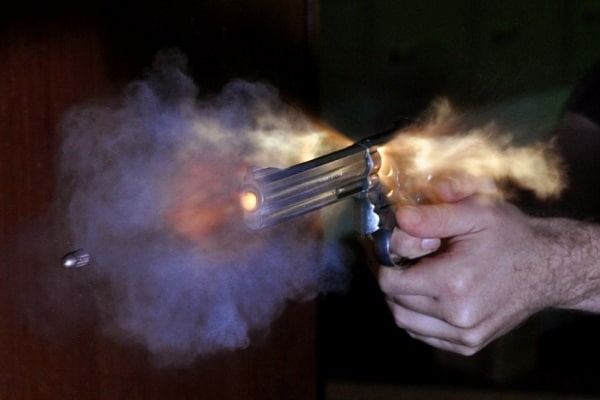 Mississippi gun shop owner, Jason McLemore, 44 and his son 17 year old teenage son, Jacob have been killed in a shootout with customers over a disagreement with a $25 service charge.
Shot and injured, were customers, Andy McCool, 52 and his 29 year old son, Michael McCool, both whom remain in Mississippi based hospitals after a confrontation with the gun store owner led to deadly consequences.
To date cops have yet to conclusively determine whether the customers or owners started the shooting which took place Saturday afternoon at McLemore Gun Shop, near Picayune.
A statement by Pearl River County Sheriff David Allison intimated authorities had yet to fully understand how the altercation escalated to the use of firearms.
A Sunday statement by the sheriff's office told that Michael McCool, 29, was believed to be the alleged shooter, having shot father and son using a 40-caliber pistol. That said, authorities have yet to bring charges against the man as they continue to assess facts.
A report via WLOX-TV tells of Andy McCool being hit in the back of the head, with investigators yet to necessarily understand how the 52 year old man was injured.
According to WJTV, matters escalated after the McCools dropped by the gun store to collect a gun needing repairs, only to be told that there was a $25 service charge despite the gun not having being fixed. 
Offered Chief Deputy Shane Tucker, 'We believe there might have been some pushing and shoving.'
The wife of Jason McLemore, who was at the counter when the customers came in, called her husband and son to de-escalate the situation. Both father and son pairs began to argue, resorting to physical violence and, eventually, gunfire.
McLemore is reported to have had an unholstered nine-millimeter handgun by his side when he was shot, but there are no details on whether it was ever drawn or fired.
McLemore's wife was not injured.
I'm here at Mclemore Gun Shop where 4 people were shot earlier today. 2 are dead and 2 in critical condition pic.twitter.com/iJlbRymvqc

— Janel Forte (@JanelWLOX) January 24, 2016