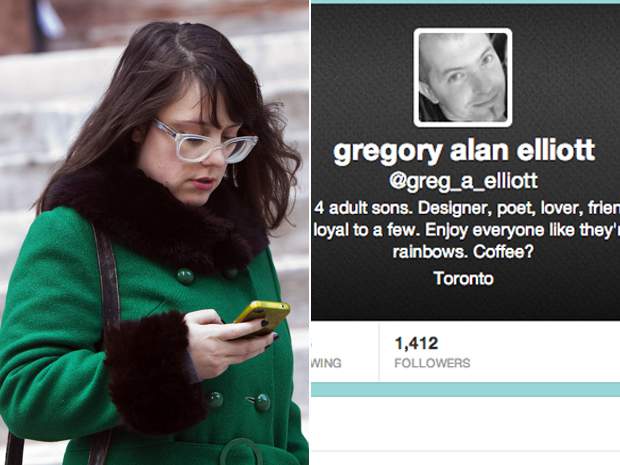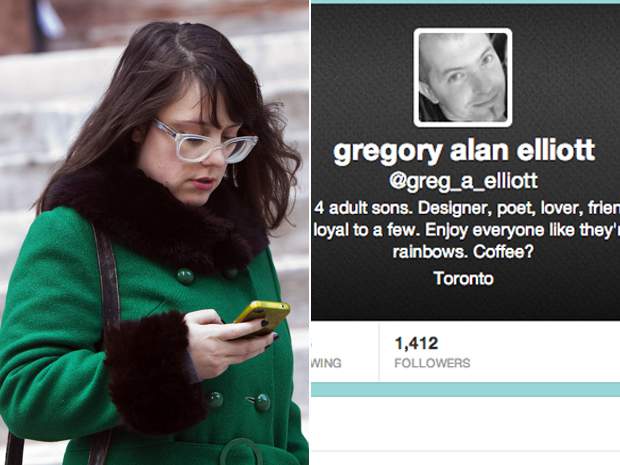 Gregory Alan Elliot a Toronto, Canada man accused of harassing two women over twitter has been found not guilty on Friday. The verdict comes in a case which had observers closely watching, with questions raised as to what constitutes criminal behavior online and where the law should intervene?
Coming into trial the two complainants, activists, Stephanie Guthrie and Heather Reilly, testified that Elliott became obsessed with their Twitter feeds in 2012 and incessantly tweeted at them, prompting them both to block him. Nevertheless the pair argued Elliott continued to tweet about them and to tweet using hashtags they would read.
Of note, none of the tweets contained threats to harm either woman, though they were frequently insulting or hostile.
In deciding to file suit, Guthrie told it was the volume of tweets that led her to become fearful of Elliott. 
Testified the woman: 'It was his fixation that caused me to become fearful,'
'In some cases the content as well as the frequency was scary.'
For Reilly it was when she became concerned the online interactions could spill over into an in-person interaction after Elliott tweeted about a bar she was at with friends: 'A whole lot of ugly at the Cadillac Lounge tonight.'
In his defense, Gregory Alan Elliot argued that the situation was nothing more than 'an ugly political debate during which both sides resorted to childish name-calling.'
During testimony, Elliot countered that he should be free to express 'valid political commentary' and disagree with others on Twitter. To boot, the man's attorneys suggested it was he who was being harassed online by a group of Twitter users including the two complainants, with the defendant in some instances 'merely' defending himself against what he deemed offensive accusations.
Told lawyer Chris Murphy: 'Canadian politicos who decide to dish insults out to their opponents cannot reasonably be fearful if their political opponents decide to dish it right back.'
Crown prosecutor Marnie Goldenberg argued the case was not about freedom of speech as Elliott suggested.
'Elliott's tweets were not about him expressing his opinion. Mr. Elliott tweeted to harass the complainants,' she wrote in her closing arguments. 'Had he wanted to express opinions he could have done so without involving the complainants.'
Going into trial, Cara Zwibel of the Canadian Civil Liberties Association said that regardless of the outcome, the suit had already raised very important implications with respect to what now qualified as freedom of speech.
Told Zwibel: 'There's nothing wrong with people getting the message that they should think about what they're saying online before they do it, and that they need to exercise discretion and be responsible about what they say,'
'There is a concern that when people are engaged in debates and discussions on sometimes highly contentious and controversial issues, they have to be concerned about a criminal charge,'
'When the courts are looking at where you draw that line, I think we always need to be balancing the concern for freedom of expression in a pretty substantial and significant way.'
Ultimately it's thought a key issue which helped sway the judge was whether Reilly and Guthrie were genuinely fearful of Elliott as a result of his tweets, and if so, whether their fear could be considered objectively reasonable as per the law of criminal harassment.
Eliot's lawyer, Chris Murphy argued that Guthrie and Reilly retaliated against Elliott, shared his tweets and 'taunted' him, behavior the lawyer indicated that the plaintiffs were not really afraid of him.
The Crown responded that the complainants were entitled to speak out about harassment and warn others about their alleged harasser.
'To suggest otherwise sends a very negative message to victims that they should remain silent so that a "harasser" can continue preying on other individuals,' Goldenberg wrote.
Toronto man Gregory Alan Elliot found not guilty in Twitter harassment case https://t.co/6xlIDApl90 pic.twitter.com/QmD9ayR2iH

— Metro Toronto (@metrotoronto) January 22, 2016
The only person victimized was Gregory Alan Elliot. They abused the legal system to try to destroy him. #FreeSpeech https://t.co/vvWNu5qgaB

— Raymond Eccleston (@Reyeko_) January 22, 2016
If you've seen Gregory Alan Elliot in full hate mode you'll know how ridiculous his lawyer's just "an ugly political debate" claim is.

— Dan Speerin (@danspeerin) January 22, 2016