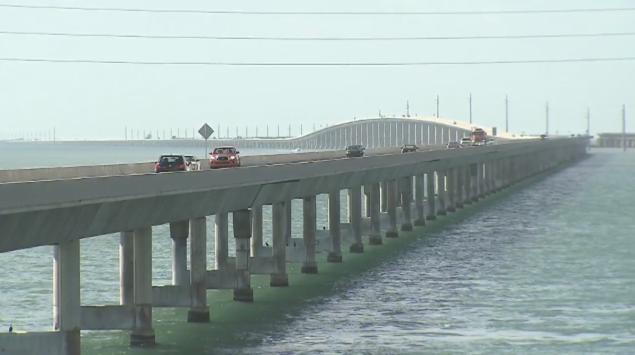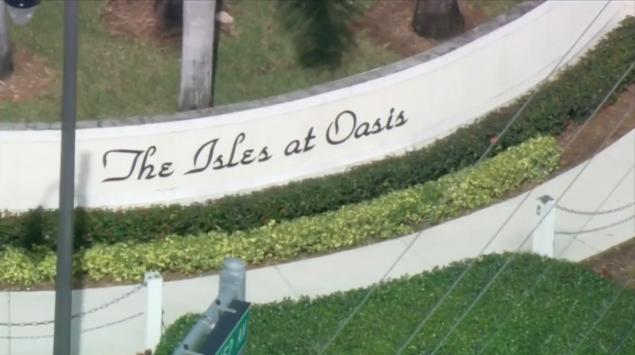 Paola Vargas Ortiz a Homestead, Florida mother is in police custody after the woman threatened to commit suicide before confessing that her four month old son's body was hidden inside a freezer at her home.
Matters would come to a head when the 37 year old woman called cops on Sunday from Seven Mile Bridge, which connects the Florida Keys. At the time the woman had been threatening to jump before hanging up.
Using GPS, local cops were able to locate the distraught woman, managing to talk her down from the bridge. At the time the woman told authorities she had tossed her four month old son off the northern end of the bridge.
A search for the child would be called off when the mother suddenly changed her story and told that her son was at home. Yet after Monroe County sheriff's deputies searched the woman's nearby car and spotted a baby seat and toys, and no infant, they grew more concerned.
Finally escorted off the bridge, Paola Vargas Ortiz turned to make the shocking admission that her 4 month old son was at home, in a freezer, dead. But there was more to come. The mother also told cops she had just ingested rat poison, necessitating them to rush her to hospital.
Dispatched cops reports the miamiherald would make the horrifying discovery of the the mother's dead child at the family home at 2482 NE Third Ct, at the Isles at Oasis. 
Told a shocked neighbor: 'I didn't know how sick she could be,'
'She must have had some problem before.'
Offered Monroe County sheriff's spokeswoman Becky Herrin: 'There wasn't any struggle, nothing like that,'
'It's very sad. Who knows what happened?'
In the interim the four month old son has been taken in for an autopsy in a bid to determine the child's cause of death.
To date no charges have been filed.