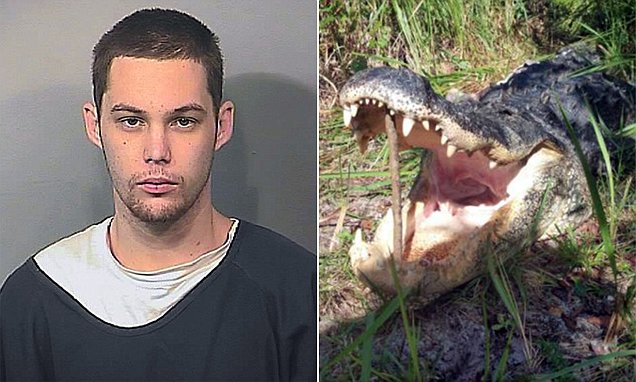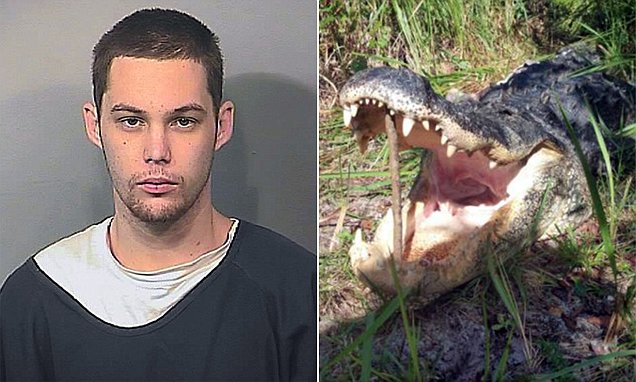 Matthew Riggins a suspected Florida burglar has died after being eaten by an alligator whilst trying to hide from police.
The attack according to the Brevard County Sheriff's Office in turn led to the 22 year old man drowning, with Riggins later found missing his lower extremities and part of an arm, according to deputies.
Riggins and another man according to a report via the orlandosentinel were in Barefoot Bay to commit house burglaries in the early morning hours of Nov. 13. A resident called deputies around 2 a.m. to say the two men, dressed in black, were walking behind houses near Tequesta Drive.
Despite dispatching a K-9 and helicopter a search for the men, cops were unsuccessful.
Whilst on the run, Riggins called his girlfriend to say he was being chased by authorities.
The man would be reported missing later on Nov. 13 after failing to come home.
His body was found in a Barefoot Bay lake just north of Ocean Avenue Way on Nov. 23.
Offered Major Tod Goodyear of the Brevard County Sheriff's Office: 'He probably went into the lake to hide from the officers and the dog, and came across that gator,'
While sheriff dive team members were recovering Riggins' body, they encountered a large gator 'aggressively approaching' them.
The gator was trapped by the Fish and Wildlife Conservation Commission and euthanized.
'A forensic examination of the alligator located remains consistent with the injuries to Riggins inside the alligator's stomach,' deputies said.
The other man who was with Riggins has been identified, but is not cooperating with the investigation. Deputies didn't say if he was charged.
Reacting to news of Riggins death, Barefoot Bay resident Chuck Stotes reflected: 'I would say it's poetic justice, you want to sit there and steal from people.'