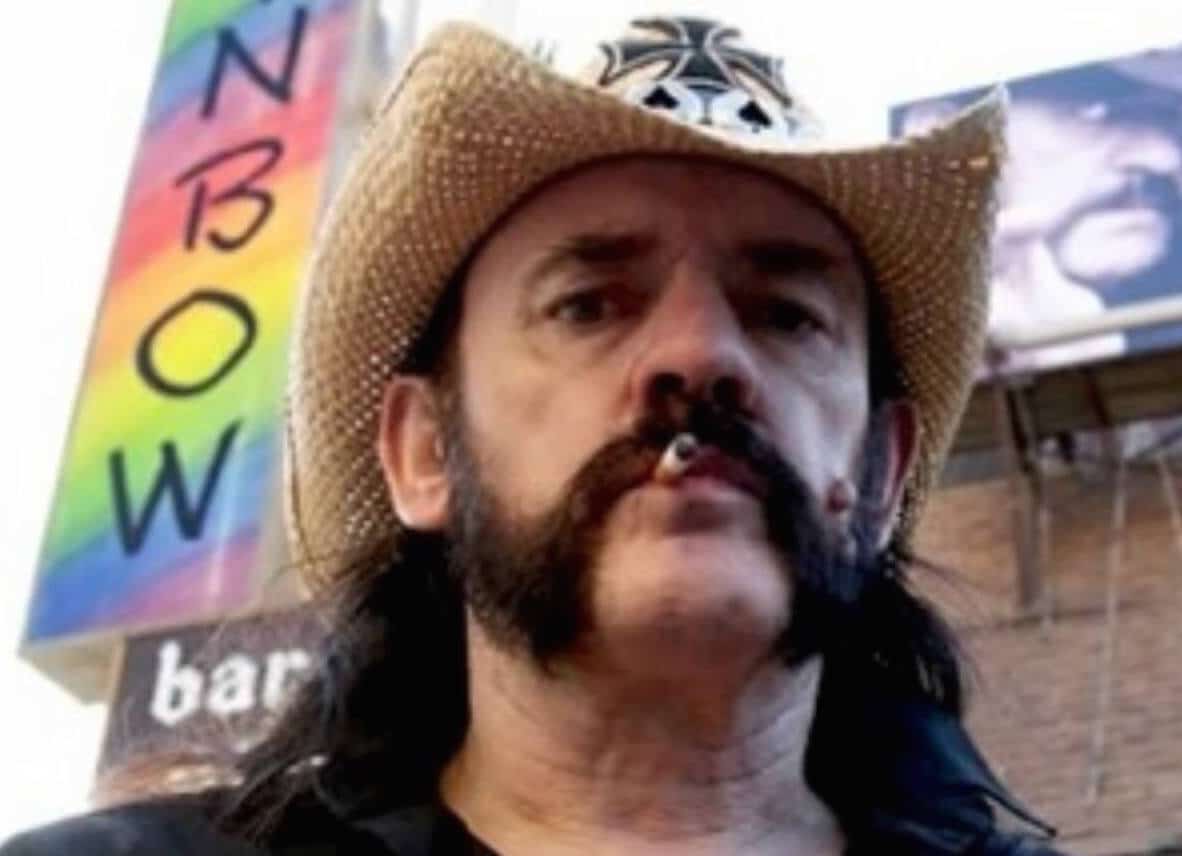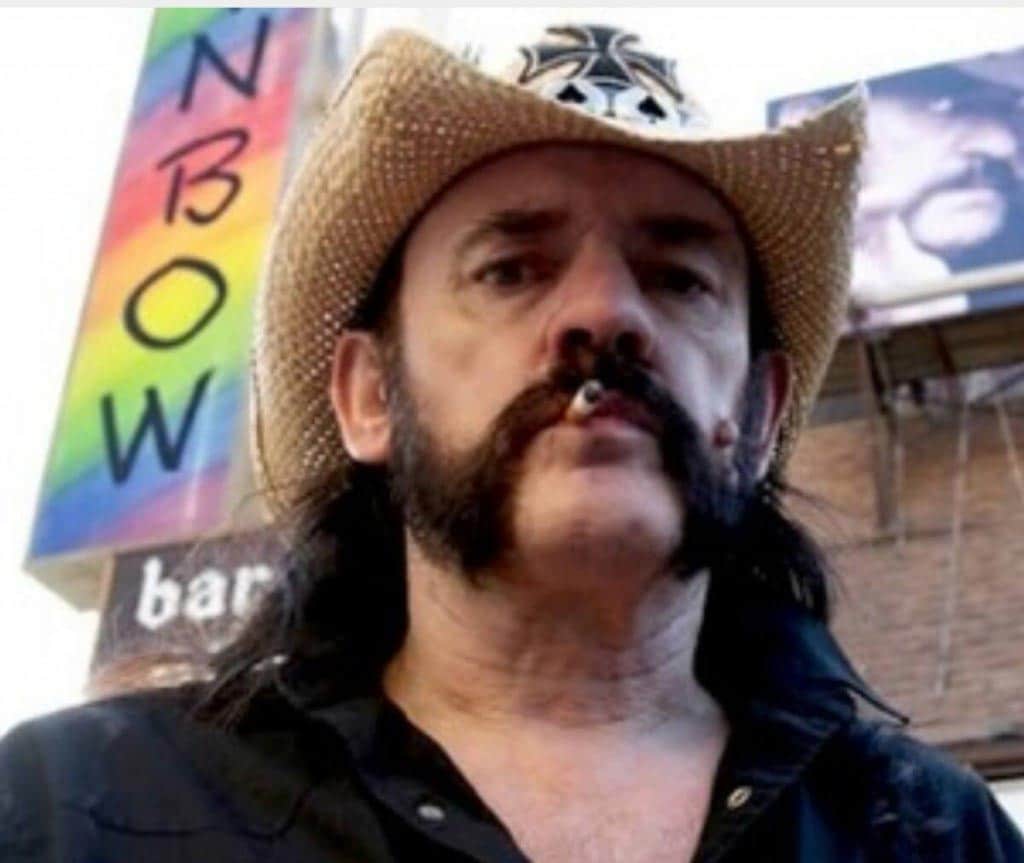 Motorhead founder and frontman Ian Lemmy Kilmister has died at the age of 70, just two days after being diagnosed with cancer.
A larger than life character and quintessential (hard) rocker, the English born musician first came to par when he formed the seminal heavy metal band Motorhead in 1975, with the band beginning to receive adulation in the early 80's with such hits as 'Ace of Spades' and 'It's a long way to the top.'
Before forming his own band the rocker who had watched the Beatles in the 19860's had worked as a roadie for Jimi Hendrix, played bass for rock band Hawkweed before eventually being kicked out for an uncontrollable cocaine drug habit along with his penchant for drinking a bottle of Jack Daniels a day.
A drinking habit the rocker who had located to the sin city of Los Angeles in the 1990's purportedly continued in to his later years despite efforts to give up his vices as the rocker's health continued to suffer.
News of Ian Lemmy Kilmister's death initially came via rock DJ Eddie Trunk via a series of posts on his Twitter account.
His post read: 'Sorry to report that I have confirmed Lemmy @mymotorhead has passed away just now at the age of 70. RIP to a true original icon of rock.'
He followed it with: 'Sadly this news is 100% confirmed and just happened. Let's celebrate a true rock warrior and icon who gave us timeless music! #RIPLemmy'.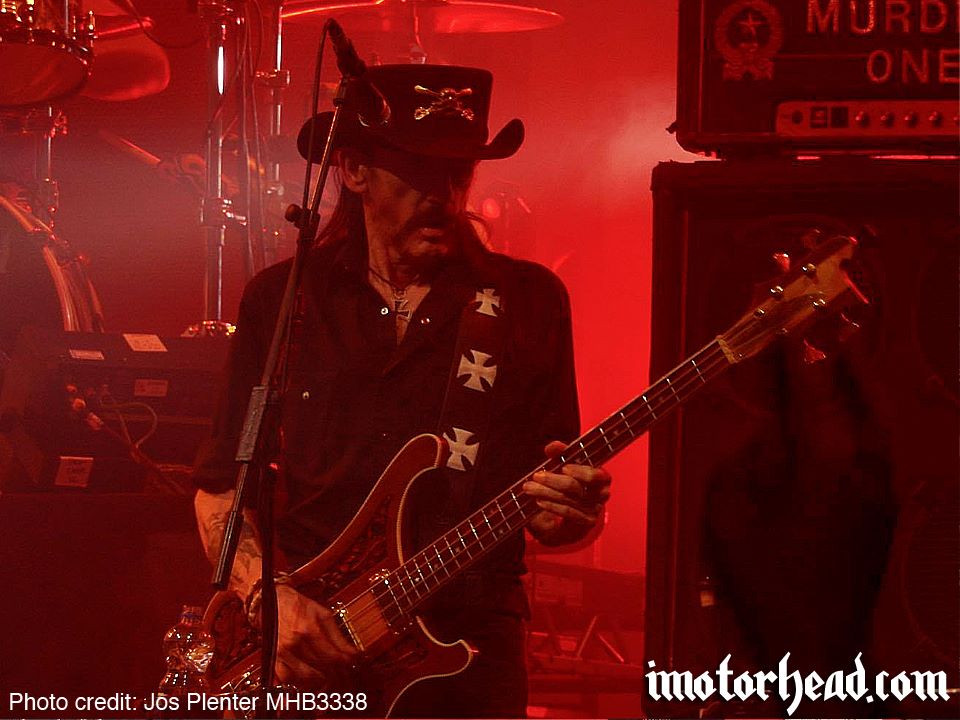 In recent years the rocker told in an autobiography, 'White Line Fever' of having bedded over a 1000 women and never having married 'because the love of his life', Susan Bennett died of a heroin overdose aged 19.
Whilst the rocker's thrashing rock sensibility found eager generations of listeners (his secret told the rocker in  a 2005 documentary, 'Live Fast, Die Old': 'never give up, we knew we were good enough…') Lemmy's predilection towards Nazi memorabilia had some questioning the rocker's sensibilities.
Responded Lemmy in one interview: 'By collecting Nazi memorabilia, it doesn't mean I'm a fascist, or a skinhead. I just liked the clobber.
'I've always liked a good uniform, and throughout history, it's always been the bad guys who dressed the best: Napoleon, the Confederates, the Nazis.'
Yet ironically it would be the musician's yearning to be an icon and live his devil as she care attitude towards life that would get the better of him, something that he intuitively knew all along was on the cards.
Told Lemmy in one memorable quote: 'If you're going to be a fucking rock star go be one. People don't want to see the guy next door on stage; they want to see a being from another planet. You want to see somebody you'd never meet in ordinary life.'
The musician, who sought to soar to the stars, like most accomplished and gifted (and very conflicted) souls eventually found himself hamstrung by the very success and heights he had sought to achieve and become reckoned for, having by the early 2000's being diagnosed with diabetes as he continued to abuse alcohol, amphetamines and cocaine.
The musician's health would begin to deteriorate over the coming years, with a bevy of health concerns forcing the band to either postpone or cancel a string of shows over the last of couple of years. 
In an interview with Decibel magazine last year, Motorhead's manager, Todd Singerman revealed: 'He's been up and down — he's got a really bad diabetic problem and it changes on a daily basis.
'A lot of it is fighting the bad habits, the things he's not supposed to do any more. He's stopped smoking, but he probably sneaks Jack and Coke here and there — he'd be lying if he said he'd stopped.' 
In a recent interview with German magazine Lust For Life, Kilmister said he had been 'close to death' during his last surgery.
'It was the only moment I was stalked by the devil called doubt. I wondered if I'd make it. I'm not afraid of death – I often sing about it,'
'So I wasn't shaking in my bed, but I did have the feeling I wasn't done yet. I still wanted to do shows and make records. That feeling pulled me through all this.' 
Asked to reflect on his 30 year long career back in 2005 the musician said it was inconceivable he ever had an existence before forming Motorhead but did acknowledge 'intellectually' not having been in the band until forming it.
Asked if he ever got tired of his grueling schedule the rocker told: 'Yes, but let's face it, I'm not qualified for anything else, I'm not suddenly going to quit and become a brain surgeon, I want to keep it going, that's it. I love what I am doing. I'm lucky I get to do a job that I like, most people get to do a job they hate every day.'
Of death the rocker reflected: 'Death is an inevitability, isn't it? You become more aware of that when you get to my age. I don't worry about it. I'm ready for it. When I go, I want to go doing what I do best. If I died tomorrow, I couldn't complain. It's been good.'
Motörhead were set to tour the UK in January in support of their 23rd album 'Bad Magic', which was released in August of this year.