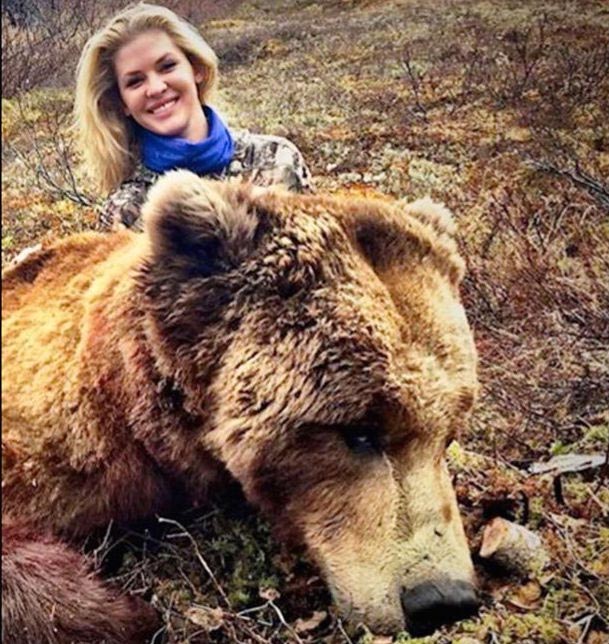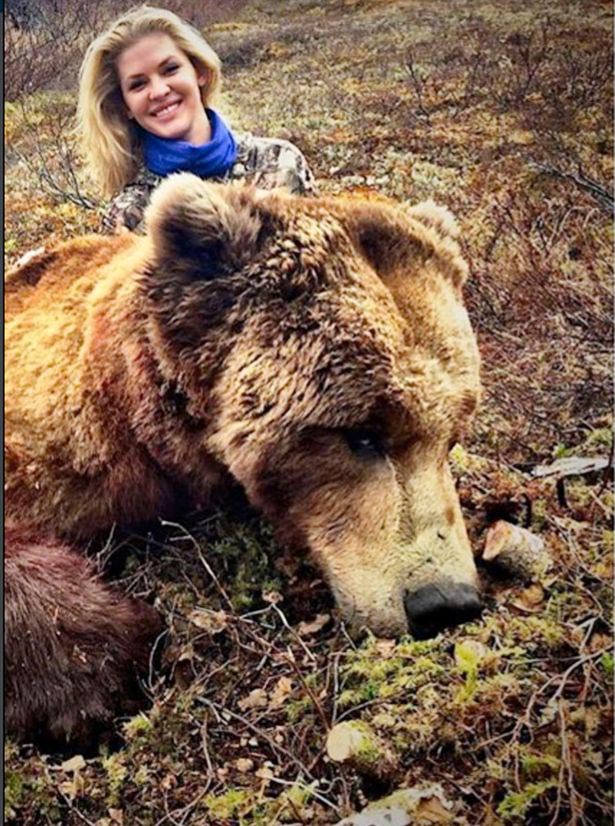 Making tabloid headlines is Theresa Vail, former Kansas beauty queen who has found herself in hot water after illegally shooting an Alaskan grizzly bear and then trying to cover it up.
The 25 year old beauty pageant's woes come after an Alaskan state trooper said the former Miss Kansas and her two guides were charged with misdemeanors after she shot the bear and tagged it incorrectly.
Responding to the hubris, Vail told in a statement on Wednesday: 'This May, during an Alaskan guided bear hunt, I unintentionally harvested a second bear while attempting a follow up shot,'
'I then followed poor advice and allowed the second bear to be improperly tagged.'
According to the Kansas City Star, the 25-year-old former Miss Kansas and host of the Outdoor Channel show Limitless with Theresa Vail had just one tag permitting her to kill just one grizzly bear. However, she ended up shooting and killing two, a male and a female.
After realizing her 'mistake', Vail tried to cover it up by obtaining a second big game tag, backdating it to make it look like she'd gotten it beforehand and submitting it to game authorities. A submission that didn't quite pass muster with authorities who've probably seen it all before.
Also charged were master guide Michael Wade Renfro, 46, and assistant guide Joseph Andrew Miller, 45.
The group's booking on misdemeanor charges comes as grizzly bears are a threatened species with strict control over who's allowed to hunt them. Tags are awarded by the Alaska Fish and Game Commission based on a lottery system.
Told Outdoor Channel TV producers via foxnews: 'Outdoor Channel is committed to legal and ethical hunting,'
'We have strict policies and procedures in place that require all of our talent and producers to abide by all hunting regulations. In June, Theresa Vail and the 'Limitless' production team alerted the authorities of the situation. The hunt never aired on Outdoor Channel.'
Of note, the Outdoor Channel describes the former beauty pageant's show as 'the compelling story of a young, grass roots, red-blooded, all-American woman who is on a mission to overcome stereotypes, break barriers, and use her life story as a platform to help transform people's opinions of all the things a woman should, could and can be.'
Cause hot girls are also allowed to challenge the brute stereotypes of brute men.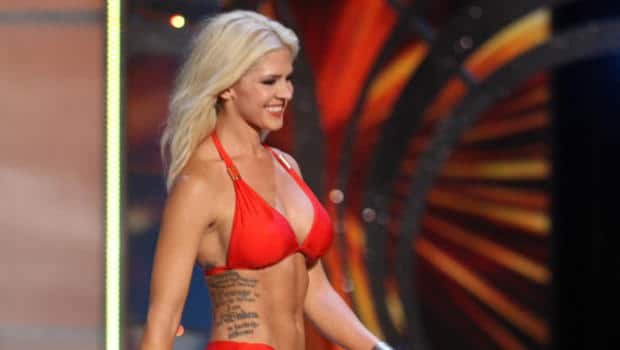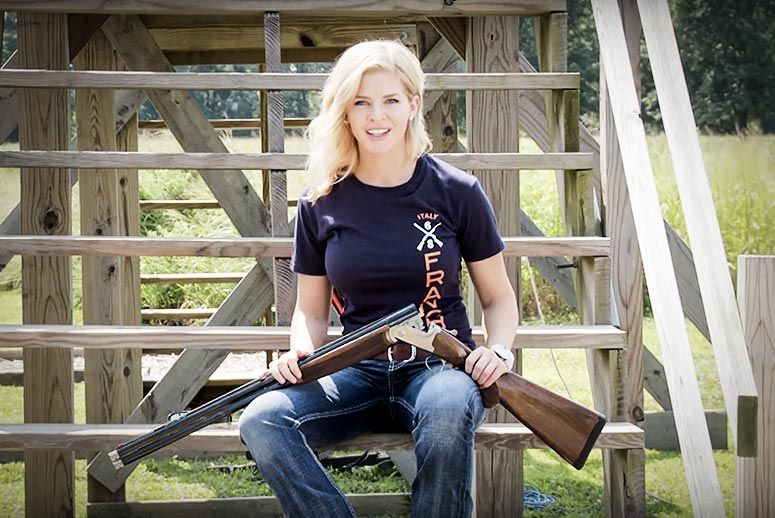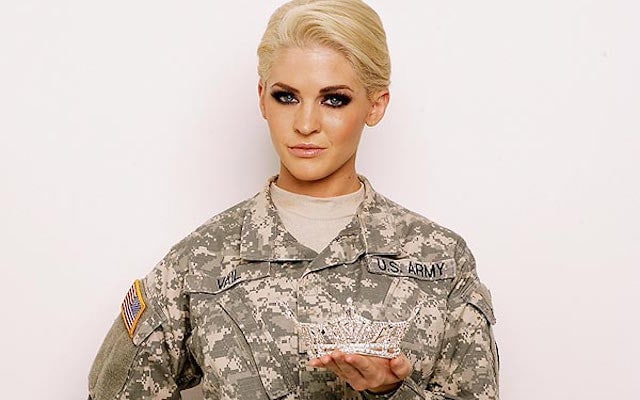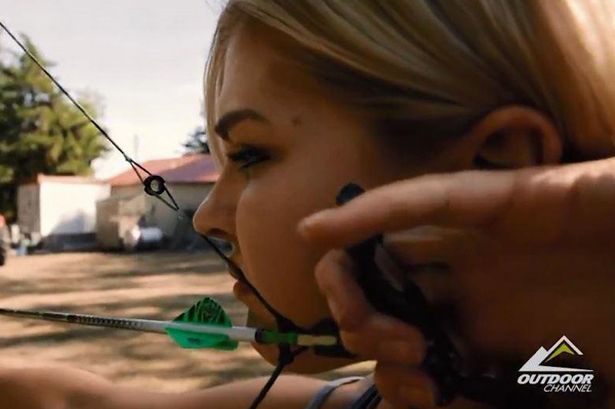 .@Theresa_Vail mentors Grace on her 1st pheasant hunt. #LimitlessTV​ tonight at 9:30p ET. http://t.co/wkxvlYgFbK pic.twitter.com/09gP4a6w4x

— Theresa Vail (@LimitlessOC) August 20, 2015
Tonight @Theresa_Vail 's got a #rifle ready to take a shot on elk http://t.co/GvsKzYLbMH | #LimitlessTV | 9:30p ET pic.twitter.com/9wvVlmuH9D

— Theresa Vail (@LimitlessOC) August 13, 2015
Tomorrow @Theresa_Vail tweets live with you during #LimitlessTV starting at 9:30 p ET. http://t.co/eN9DlMCmWN pic.twitter.com/d17wvufMnW

— Theresa Vail (@LimitlessOC) July 1, 2015
Limitless with Theresa Vail presented by Franchi Series Premiere,Thurs 9:30 p ET. http://t.co/h0mf1bSN2o #LimitlessTV pic.twitter.com/Z6zoZeJebw

— Theresa Vail (@LimitlessOC) June 29, 2015