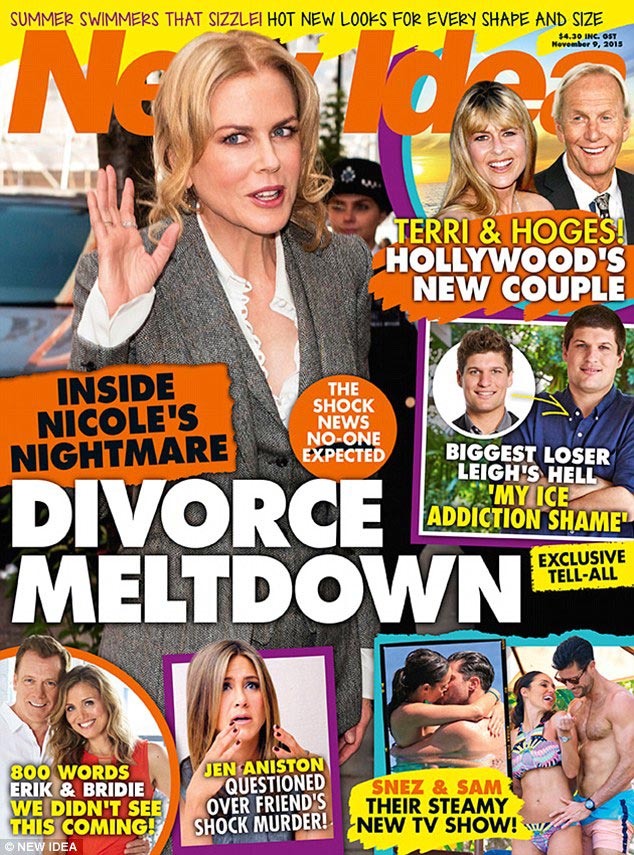 Peddling the wieldy lanes of tabloid land is the wishful tale of Crocodile Dundee actor, Paul Hogan supposedly dating Steve Irwin's widow, Terri Irwin. Which would be interesting, an actor who pretends to be an Australian crocodile hunter who ends up going out with the wife of an actual Australian crocodile hunter who ended up dying after being stung by a lethal stingray . Except there's a catch. The pair have never even met.
Out of Australia's new idea comes the wishful tale of Hogan and Terri Irwin who are keen to give love another go, Terri after Steve's death a few years ago and Paul after and he and his former actress wife Linda Kozlowski (whom he met back in 1986 on set while pretending to be a real crocodile hunter) divorcing in 2013. The pair would get together after Hoges left his up to then long term wife, Noelene with whom he had five children for the 'stunner'.
Tells the gossip rap via an un named LA based source (publicist in tabloid land): 'Since splitting from Linda, everyone's been pushing Paul to take Terri out on a date – even his business team, who think they'll get some great publicity out of the fictional crocodile hero dating the real deal's widow,'
'But up until now, both Paul and Terri have always resisted out of respect for Steve.'
And while the couple do have an affinity in that both made their name as a result of being associated with crocodiles and peddled iconic images, neither has yet to meet the other. That though hasn't for some reason stopped the speculation that Hoges way into his mid 70's and ready to call it a definitive day might be in the market for one more trifecta with 51 year old Terri.
Reiterated the unnamed source: 'There's no doubt Terri's Paul's type,'
'She's feisty, fun, fit as a flea and knows all about playing a support role in a famous coupling.
And Terri is just about ready to play supporting role all over again. Pull the other one kids. While on Hoge's side, the old lovable codger is said to be 'missing' having a woman in his life, and with Terri and daughter Bindi now relocating to Los Angeles the two may find the courage to give it a shot. Let's hope the paparazzi and the boomerang is there when these two roll up for a crocodile burger….