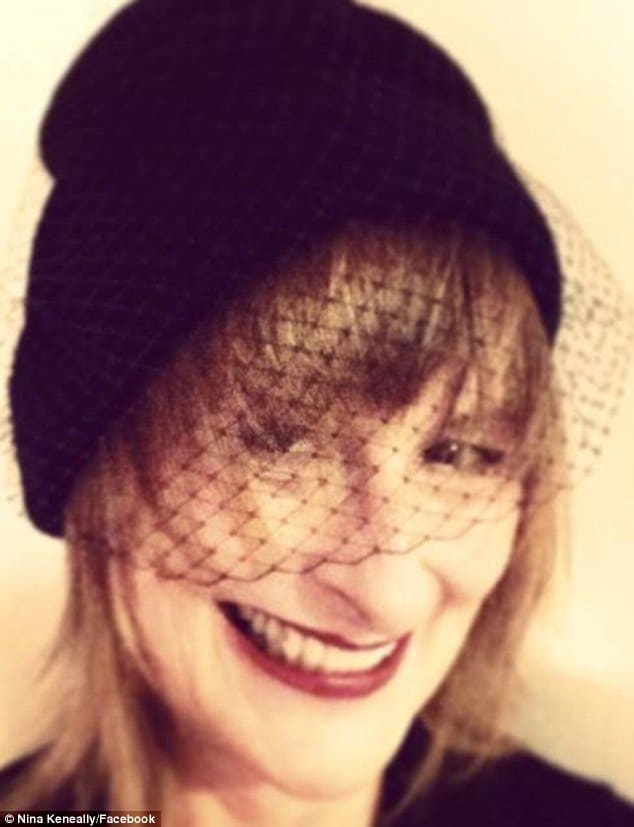 Have you ever caught yourself wishing for the presence of a mother figure in your life, not necessarily your real life mother (who may unfortunately be no longer be around or just too hard to catch or deal with…), a figure head dispensing unbridled warmth and tender advice (without the judgmental glare) only to realize such things are wishful thinking? If so, Brooklyn's Nina Keneally, would like to meet you as she now takes on the newly coveted role of rental mother.
At 63, Nina Keneally comes fully experienced, having already raised two sons of her own and a lifetime to reflect on the dilemmas that young adolescents such as yourselves have so often found yourself asking her, ever since she moved with her husband out of suburban Connecticut to their new uber trendy hipster enclave of Bushwick.
Where naturally many of you, as Nina explains on her personal website, NeedAMom have already sought out her motherly disposition and advice. Something many more of you can also do. At $40 an hour of course.
Writes the rent a mom on her site: 'Everybody needs a mom now and then, but maybe not his or her own mom.'
And what exactly does one get for $40 an hour?
For starters Nina promises to give you all the loving and attention you hipsters so desperately yearn, without heaping on the guilt or judgement that only a real mother could possibly know how to do.
She'll sew on buttons, iron your shirt, bake your favorite dessert, edit your résumé, help you communicate with your landlord, take you to the doctor, and even shop for Christmas or Chanukah presents for your own mother – in addition to wrapping and shipping them.
But there is a caveat.
Nina will not under any circumstances become your cleaning lady, which of course is what real mothers end up becoming for most of us anyway.
Told the new Brooklyn rent a mother via the New York Post: 'Don't expect me to clean your closet or do your laundry,'
'I'm not your maid!'  
What she's especially good at, though, is giving nonjudgmental advice. Nina is happy to 'listen to you over a cup of joe, hot chocolate, or wine', either to be a shoulder to cry on or to offer tips and direction.
'She doesn't judge,' 34-year-old Natalie Chan said, adding that she prefers Nina's services over an 'impersonal' shrink. 'She just kinda, like, smiles and says, "Stop doing that." She'll never say, "You're stupid."'
And though she's not a shrink herself – Nina does dole out 'Mom Advice' and 'Mom Help', along with being able to connect clients with professional help, too, if they need it.
Speaking to SFGATE, Nina said that she realized that there was a need for her services when 20- to 35-year-olds in her yoga classes would ask her for advice. Her sons' friends, too, seemed to seek her out for motherly help.
'Whenever millennials relocate to a large, urban area far from their homes and families, there is inevitably a need for something like this,' she said.
'I figured there must be others out there who could use a temporary mom without the baggage,' she told SFGATE. 'They are all great, smart, ambitious and hard-working but sometimes just need some perspective, hard-earned life wisdom, or a sort of personal mentor.' 
Nina's qualifications come from a lifetime of juggling various jobs with motherhood. She has worked in theater, in restaurants, and as a drug-rehab counselor.
She's also has been a mom for more than 30 years, explaining on her site that she cooked dinner for her family most nights, attended her kids' sporting events, kept them entertained and healthy, and even put up with her share of parental drama, picking her sons up at a police station.
And she seems to have found an untapped market. Though she only launched her website about two weeks ago, she's already had six clients.
What do you think? Will you be getting on the phone with Nina later tonight and explaining to her why you will be needing her motherly good nature by your side?