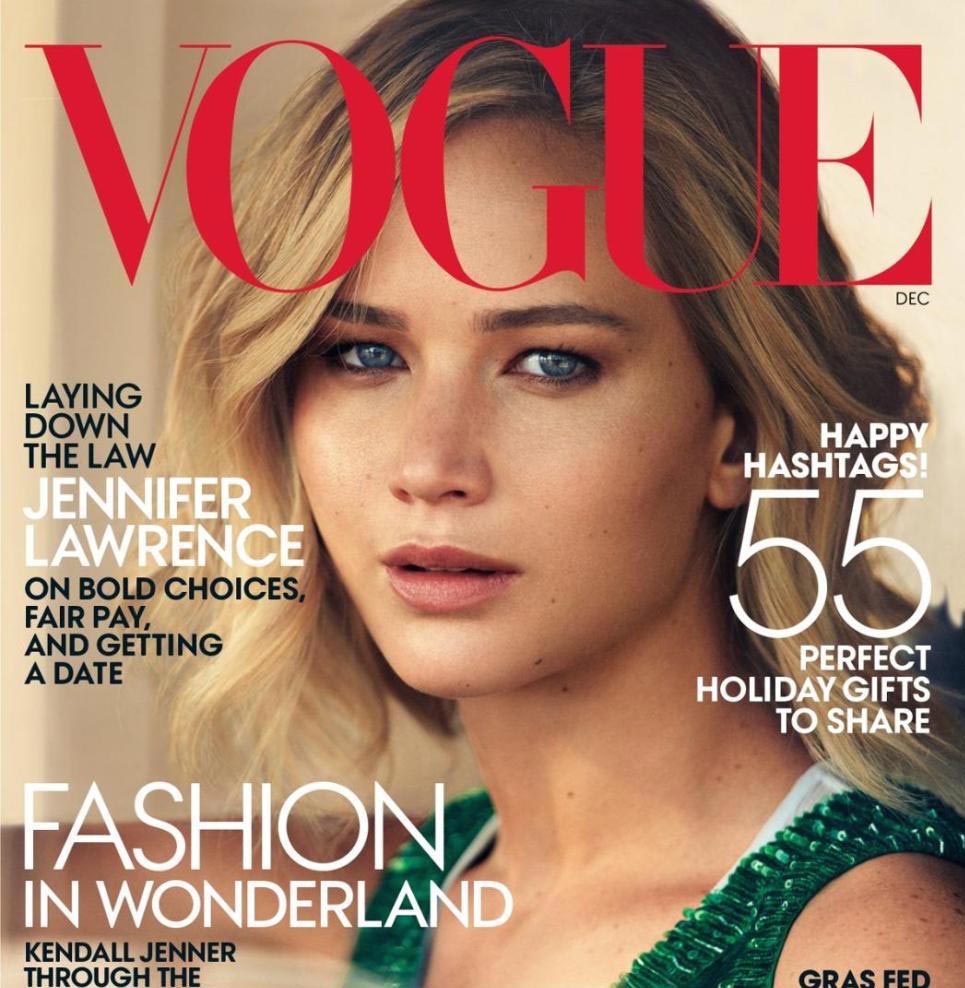 It seems there is little love lost for Hollywood actress Jennifer Lawrence who has come to receive scorn after telling that her love life is non existent because 'guys are mean' to her.
In an exclusive with Vogue magazine, the actress who came to find herself the center of last year's fappening and celebgate scandal after risque images of her surfaced of which she also reflects told she spends most Saturday nights at home and lonely.
Reiterated the Hunger Games actress: 'No one ever asks me out,'
'I am lonely every Saturday night. Guys are so mean to me. I know where it's coming from, I know they're trying to establish dominance but it hurts my feelings. I'm just a girl who wants you to be nice to me.'
Hinting at the distress of being too rich and too famous for most men to be able to handle, the actress added, 'I feel like I need to meet a guy, with all due respect, who has been living in Baghdad for five years who has no idea who I am.'
Pull the other one Jenn!
Reflections which has since Lawrence been widely lampooned and social media in disbelief that the 25 year old stunner is struggling to get a date.
Retorted an array of social media users: "She has all that money and she can't find a guy? Get out of Hollywood,"
'What BS'
'Apparently Jennifer Lawrence can't find a date. What is wrong with the world?'
'You've got to be kidding. Just about every guy in America wants to ask JLaw out, 1st time I've disliked her.'
Reflected a commentator via the nydailynews: "Cute kid. Great personality. Can't find a date? Some editor's concoction – definitely not real,"
Another via cbsnews: 'She's simultaneously living an Adele song and a Taylor Swift song. How sad. If at times, the whole world seems to s*ck, maybe it's you….Jenny-poo.'
And then there this was comment too which raised my eyebrows: 'If she's bored, it's her own damn fault. She could be doing most anything she wants with all that fame and money. If she's really that bored, I'll put up a stripper pole in my living room and she can come grind on me until my wife finds out. I guarantee It'd get exciting then.'
Jennifer Lawrence: No one ever asks me out! Hard to believe someone like Jennifer struggles in her dating life? #EverybodyTalks

— The Talk (@TheTalkCBS) November 12, 2015
Jennifer Lawrence says guys are mean to her and her dating life is lacking. Proof that men are stupid. Ladies have told me this many times

— alejandro ramirez (@AKA_Alejo) November 12, 2015
#JenniferLawrence finds it hard to date? If the pretty people are complaining about dating hardships the rest of us are screwed

— hair mechanic (@TravisSweeten) November 12, 2015