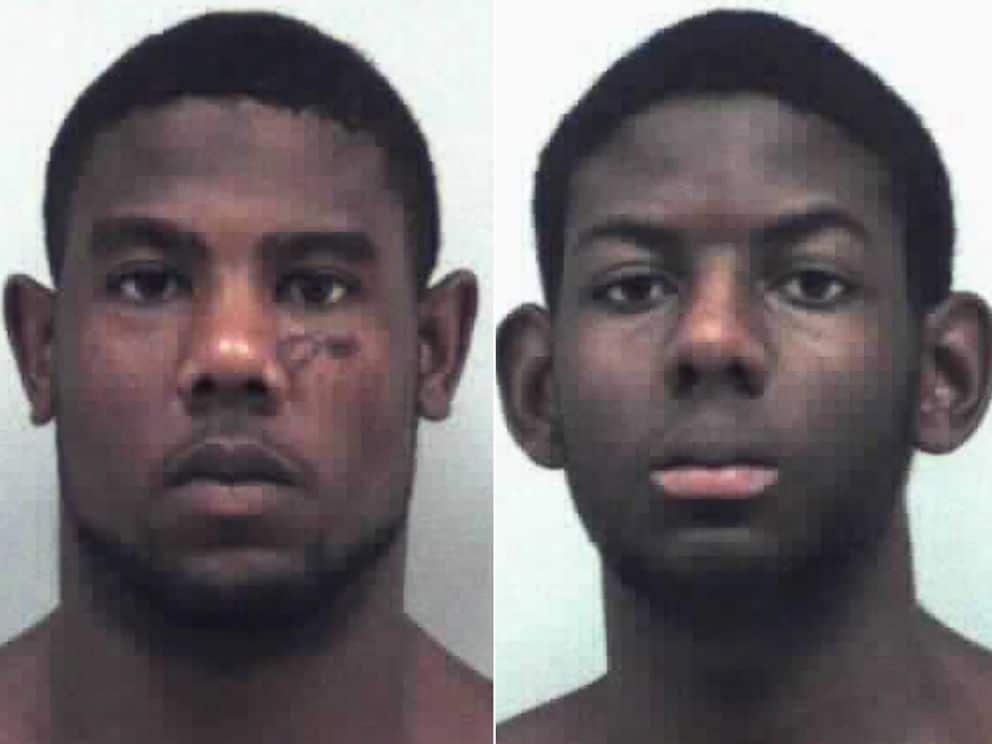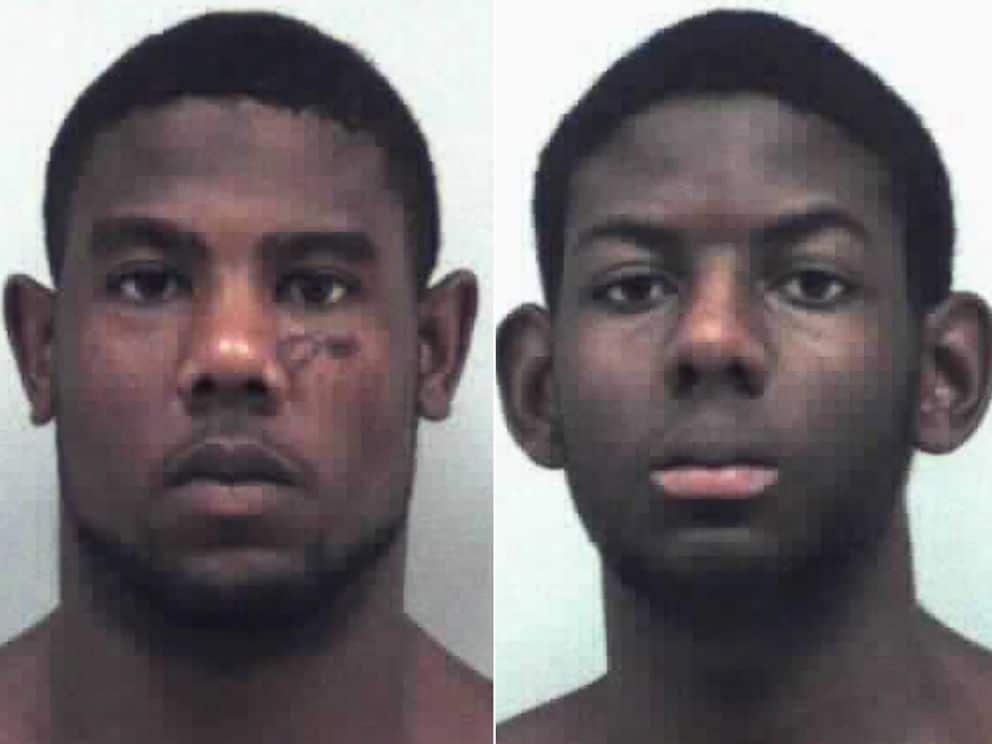 Yvonne and Zachery Ervin, a Georgia, Atlanta couple have told of forgiving two sons accused of attacking them in an alleged murder plot.
Speaking publicly for the first time outside Gwinnett County Court since a Sept. 5 attack at the family's upscale suburban home, Yvonne Erwin said: 'Those were not our boys that did that to us.'
Reiterated the couple who were still sporting bruises from the attack: 'We did not raise our boys that way.'
The parents statement come as their sons, Christopher Ervin, 22, and Cameron Ervin, 17, face charges including aggravated assault pursuant to an attempt to allegedly murder their parents. 
Added the boy's mother: 'We understand there are consequences for what they did, they understand that, but we're just praying that the world forgives them the same way that we forgive them.'
Zachery Ervin explained that trying to understand a motive isn't important because 'there's no malice, contempt,'
Added the father: 'We forgive our sons, we love them unconditionally,'
'We have to make sure that they understand that to strengthen themselves.'
'God has done miraculous healing with us. We're doing great. We're healing both mentally and physically.'
The trial of the couple's sons comes after Yvonne Ervin managed to call 911 on the day of the attack, telling a dispatcher that her sons were trying to kill her. She said they had drugged her and her husband by putting Xanax in their drinks before the attack.
When officers arrived, they found a bloody scene inside the family's home. Zachary Ervin emerged from the garage covered in blood, Gwinnett County police said. (One of the brothers told police he'd been planning the attack since age 11.)
At the time of their arrests, according to a report via the Atlanta Journal-Constitution, the sons admitting to cops attempting 'to set the residence on fire, [attempting to strangle] their parents with a pillow and/or plastic bag, and stabbing the father.'
While Gwinnett County police declined to speculate on the son's motives, the Gwinnett County DA said both young men had hinted at a 'bad home life.'
Not necessarily understood is what may have explicitly motivated the sons on the day of the attack and whether there had been other previous attempts against their parents or for that matter perceived or actual provocations against the sons? Which is to also wonder what may have preempted Yvonne and Zachery Ervin to so willfully forgive their plotting sons?
Offered a perplexed neighbor at the time of the sons arrests: 'They were very nice kids … I can't stress that enough.'
And then there was this comment on the web that made me wonder, see what you think?
Something is fishy about this. The brothers have been charged with aggravated assault and arson. But, they allegedly tried to kill their parents? Why no attempted murder charges? Something's going on that hasn't come out yet.