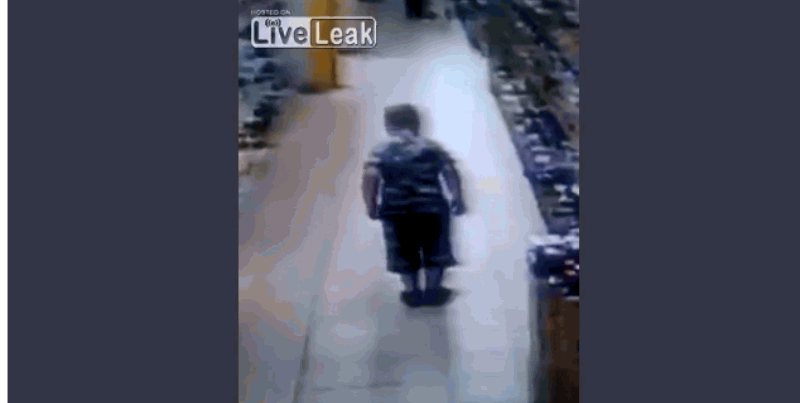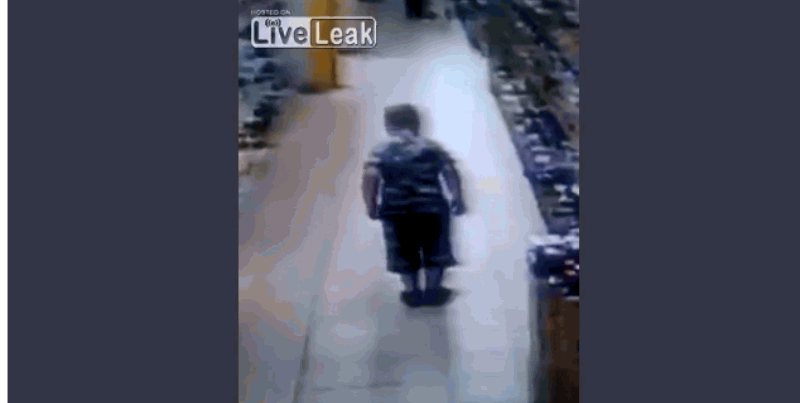 Going viral is a video (see below) of an unidentified child walking along in a supermarket floor alley before stealthily depositing poop on the floor and then just as nonchalantly walking away after checking the results of his actions.
Reports the mirror: With his hands in his pockets, he walks up the aisle before shaking his leg and appearing to defecate.
The boy looks to the floor before walking away from his nasty deposit.
But shit (no pun intended) gets worse.
CCTV footage from inside the store shows a customer later walking down the aisle.
As he looks at the shelves he fails to notice what is on the floor and promptly stands in the mess.
At present it is not necessarily understood what prompted the child to defecate and whether authorities located the errant youth?