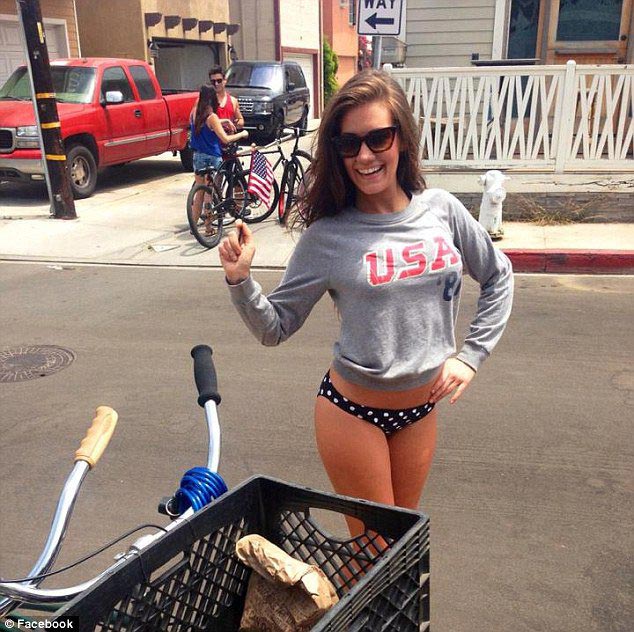 The downward spiral of former Miss Nevada USA Kathren Nicole Rees, 31  continues unabated as the deposed beauty pageant winner is expected to be charged for drug possession for the second time in less than three months.
Rees who was stripped of her title in 2006 after incriminating photos went viral (see here) was arrested Wednesday after cops found marijuana, methamphetamine, prescription pills and drug paraphernalia in her her boyfriend's car during a traffic stop in Las Vegas.
Katherine Nicole Rees photos: Former Miss Nevada arrested for meth
The arrest comes after the former beauty queen was charged with trafficking and sale of a controlled substance in July after allegedly attempting to sell methamphetamine last year.
Rees, who a passenger in the car driven by boyfriend Kevin Sims, admitted that she had smoked methamphetamine earlier, according to Las Vegas Now.
She said that some of the items in the two bags found in the car were hers, though Sims said, 'Nothing in that car is hers'. 
The boyfriend, who performs as DJ Kulprit, reportedly failed to use his turn signal multiple times.
Bags reportedly belonging to Sims included methamphetamine, cocaine and marijuana.
The incident continues a string of run-ins with the law for the former pageant star, with many wondering how deep the woman's addiction runs?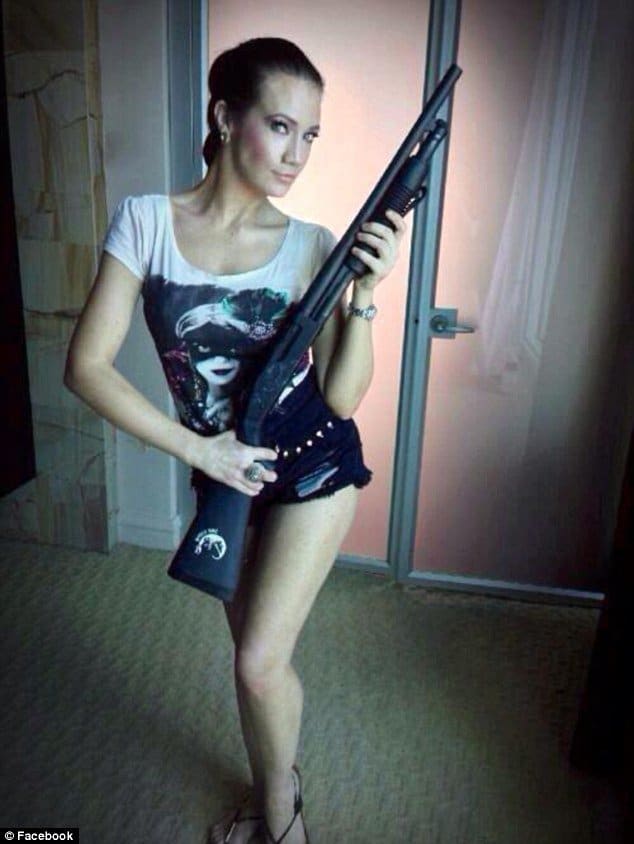 Rees first came to the fore after she was stripped of her Miss Nevada USA title in 2006 after photos of her pulling off her clothes to reveal her breast and thong underwear at a party when she was 19 were found online.
The loss was followed by an arrest for five traffic violations and misdemeanor resisting arrest in 2008. 
She reached a plea deal to pay fines and narrowly avoided serving jail time on the second charge.
A year later she was stopped at the Australian border and appeared on the country's television show Border Security: Australia's Front Line when the model's Louis Vuitton handbag tested positive for traces of cocaine and methamphetamine.
Told Rees at the time: 'I don't do drugs. I don't use cocaine. I don't use any kind of pill, no kind of Xanax, no anything. I don't use anything'.
Instead Rees blamed the test results on the fact that she was in Las Vegas.
In 2012 she pleaded guilty to a drug charge and ordered to undergo counselling, according to the Las Vegas Journal Review.
The charge in July came from a incident last September when she allegedly sold 5 grams of methamphetamine to someone identified as J Peacock.
At present, Rees is being held on $9,000 bail.