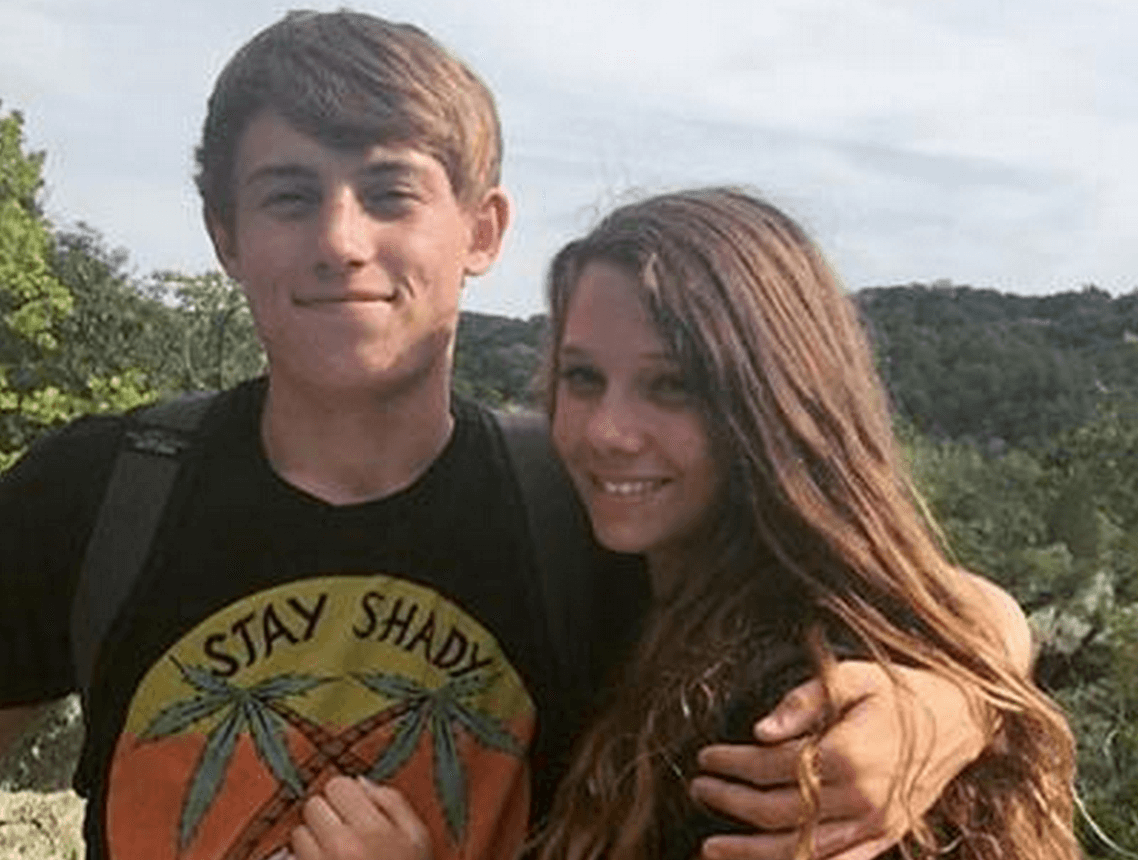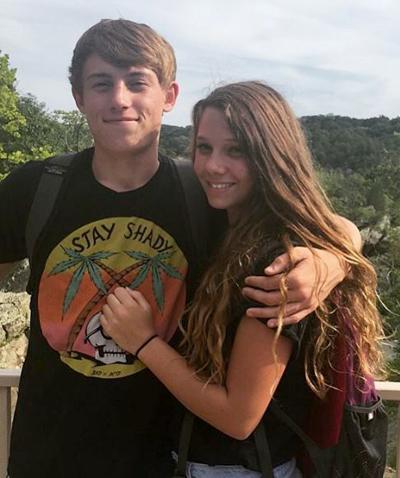 John DeReggi, a 16 year old Maryland teen was struck and killed by an Amtrak Acela train as he posed for 'romantic' photos with his high school sweetheart, Natalie Crim on railways tracks near Boyds MARC train station.
Told the teen's horrified girlfriend, who only barely escaped being killed herself as she frantically called her boyfriend's mother: 'John got hit by the train!'
The boy's mother drove from her family's home less than half a mile to the tracks, where she found her son's body.
Told the despaired woman: 'We're all walking through a nightmare right now,'
'Everywhere we turn, it's bad.'
The teen's death came after the couple who were set to celebrate their one-year anniversary and had traveled to the tracks Monday evening along with Natalie's twin sister.
Defending their actions, Natalie told how 'a lot of kids from school,'  Clarksburg High, had taken pictures there. Her twin, the photographer, planned to use the best shots for a school project.
Before leaving the family home,  the boy's mother told how her son took a shower, put on a fresh shirt and told her, "I love you" — which she said her son said every time they ended a conversation.
From there the three drove just a few minutes to the tracks and made their way across. At some point during the shoot, a 70-mph Amtrak train en route from Boston to Washington DC sped toward them.
The twins dove in one direction, while John DeReggi tried to run in the opposite direction. He wouldn't make it in time.
According to family and friends, John who aspired becoming a police officer, was known for his adventurous side. He was an avid skateboarder and spent his summers plunging into the lake by his family's home.
He loved the word 'savage,' which he used to mean 'impressive,' Natalie said.
'His slogan was 'Live Savage, Never Average,' Natalie told the washingtonpost "Wherever John was he was having a good time and lighting up people's day.'
Added the girl via FoxDC 5:  'It kills me to know I can't hold him again or see him again,'
'Heaven better watch out though, he's going to be one frisky angel.'
Clarksburg High School honored John Tuesday with a moment of silence and a vigil.
'Every time I looked at him, he took my breath away,' Natalie said. 'Everybody loved him.'
Since the incident, Montgomery County Captain Darren Francke said he did not believe DeReggi was pushed or that he had wanted to be killed.
Of question is how the teens managed to get on the tracks and whether the community had been aware of practices which had seen other teens taking photos by the tracks and if any attempts had been made to rail in such risk taking?
The Federal Railroad Administration reports that since 2012, 27 people have been killed by trains in Maryland while they were trespassing on railroad tracks. Around half had been walking on the tracks when they were hit.