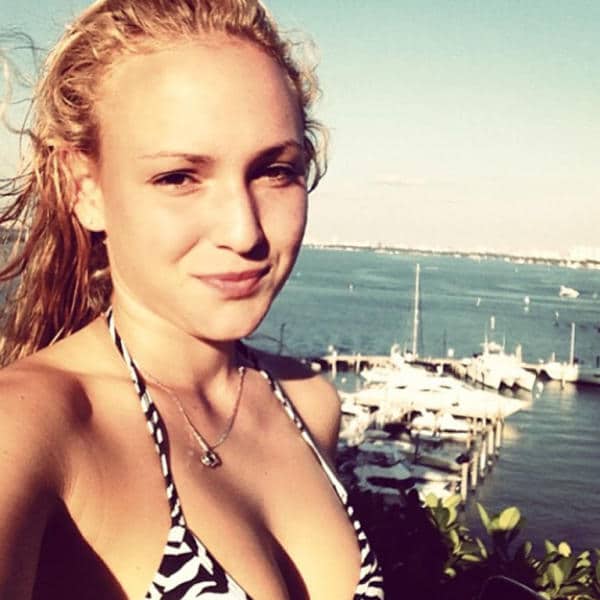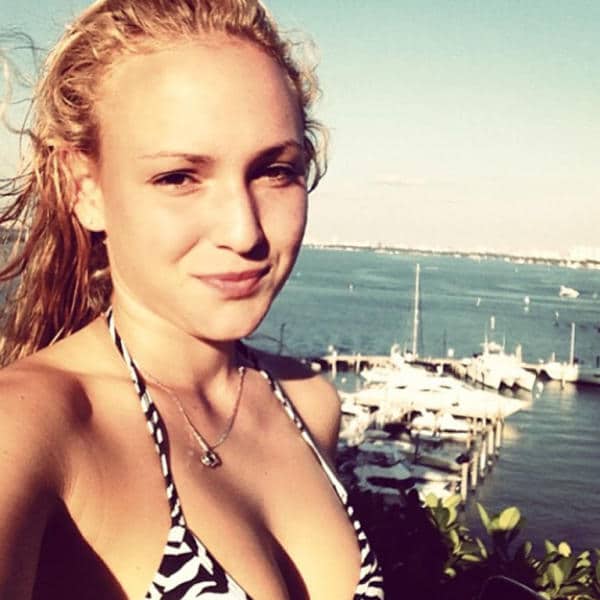 Australian tennis bad boy Nick Kyrgios has caused disconcert during a second round tennis match at the Montreal Masters when the 20 year old player trash talked against his 30 year old Swiss opponent, third-seeded Stan Wawrinka, when he told the Swiss player, 'Kokkinakis banged your girlfriend,' 'Sorry to tell you that, mate'. 
The remark picked up by a courtside microphone and into your living room, was meant to ruffle the feathers of Kyrgios' opponent, admitting later that the Swiss was getting too 'lippy' when the 'inadvertent' mouthing mid match came off.
Nevertheless despite unanimous condemnation of Kyrgios, both by Wawrinka, who would cede the game to his opponent (because of a 'saw back') and punters world wide (not to mention a fine), questions have been asked, who exactly is Croatian tennis player Donna Vekic and did she really have physical relationship with Aussie tennis player, Thanasi Kokkinakis?
According to one profile of the 19 year old female Croatian tennis player, she is up and coming in the ranks, currently world ranked at 127, made $815,152 prize money and as a consequence of her striking looks and on court tennis demeanor has been referenced as the next Maria Sharapova.
She also happens to run a blog where she keeps fans updated with her ongoings.
But here's where what most punters are apt to find out. How long has she being going out with Stan, are they still together and did she really have a fling with Kokkinakis?
What is known, is that the Croatian tennis player had been seeing Wawrinka since April, about the same time the Swiss pro split from his wife, Ilham Vuilloud, a Swiss TV presenter and former fashion model, with whom he spent ten years with.
But here's the interesting part, Vekic and Wawrinka have never publicly declared that they were dating. So could one suppose that even the couple (if they were even that?) were not even sure what their very own status with each other was when Vekic purportedly got it on with Kyrgios Davis Cup team mate?
Well to answer all these questions, it might also help to dissect the dynamics between Vekic and Kokkinakis who have supposedly been 'mates' for at least two years, with the pair having previously taken to the court together.
The Kokk (as he calls himself on Instagram) paired with Vekic during the 2014 Australian Open mixed doubles competition.
In fact, so nebulous have the dynamics of the duo been, punters have questioned whether the pair had dated in the past – with accusations coming as early as April 2013. Accusations that Kyrgios along with Stan were probably both very much both aware of when the 20 year old couldn't help but rub it in his opponent's face during last night's meet. Talk about dubious sportsmanship.
Either way, until the players concerned decide to address the punters, we will probably all have to guess as to what actually took place But for now here's to gawking at Vekic, the woman at the center of all the commotion….