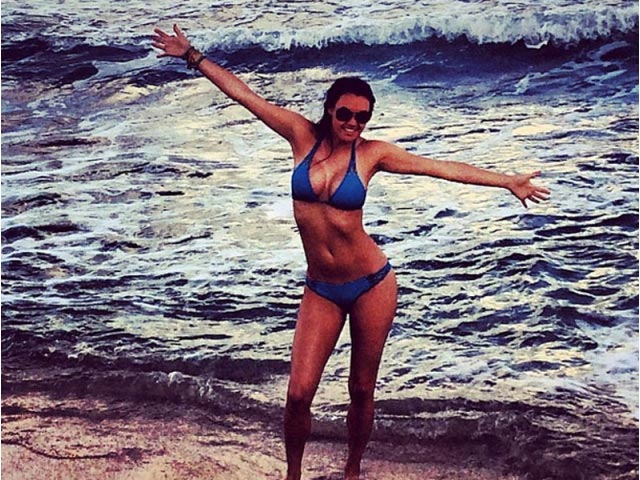 The golfing would has been rocked by allegations that Tiger Woods  took up with fellow golfer buddy, Jason Dufner's former wife, Amanda Dufner (who has since gone back to her maiden name, Amanda Boyd) whilst he was still seeing Lindsey Vonn.
Amanda Boyd photos: Tiger Woods cheated with golf buddy's wife behind Lindsey Vonn's back
Tiger Woods cheated on Lindsey Vonn: 'Screwing around is a stress reliever for me'
Tiger Wood's new girlfriend Lindsey Vonn is worried that he might cheat on her.
The allegations come via source via radaronline  who told that the serial cheating golfer, 'can't help himself. He's got an addiction. He relapsed,'
Adding: 'Knowing Tiger, he doesn't even see it as cheating because there's no romance or feeling there. It's just a stress reliever, like a high-ball or two after a bad day.'
Woods' agent, Mark Steinberg, responded to the controversy via fox by calling the alleged affair between Tiger Woods/Amanda Boyd a lie.
'Absolutely 100 percent false,' said Steinberg. 'Complete lie and fabrication.'
The 'lie' he was describing was the idea that Tiger Woods cheated with Jason Dufner's wife back in February of 2015, which is the same month Boyd split with him and started pushing for a divorce. It is claimed the 27-year-old woman started having a 'steamy affair' with the golfer at the same time.
According to divorce papers filed on March 16, Boyd and Dufner finalized their split, which they said was due to an 'irretrievable breakdown of the marriage,' the following month.
Define irretrievable breakdown of the marriage?
Interestingly, Tiger Woods and Vonn would also announce their split the following month, after Vonn asserted that the golfer had cheated with her. But if not Boyd, with whom then?
Reiterated the source via radar: 'Even though Tiger dated Lindsey for years, he had a 'thing' for Amanda,'
'At first, it was just innocent flirting, but earlier this year it became serious. Amanda is gorgeous, and she's known as a big flirt with the other players on the PGA tour. I guess her flirty ways and good looks caught Tiger's eye.'
It would be also observed prior to the signing off on divorce papers, that both Jason Dufner and Tiger Woods played on the same U.S. Ryder Cup team with Amanda Boyd and Lindsey Vonn often spotted together in photos.
If Dufner suspected anything he did not say, and Woods was apparently considered a 'trusted colleague' if not a friend.
You think?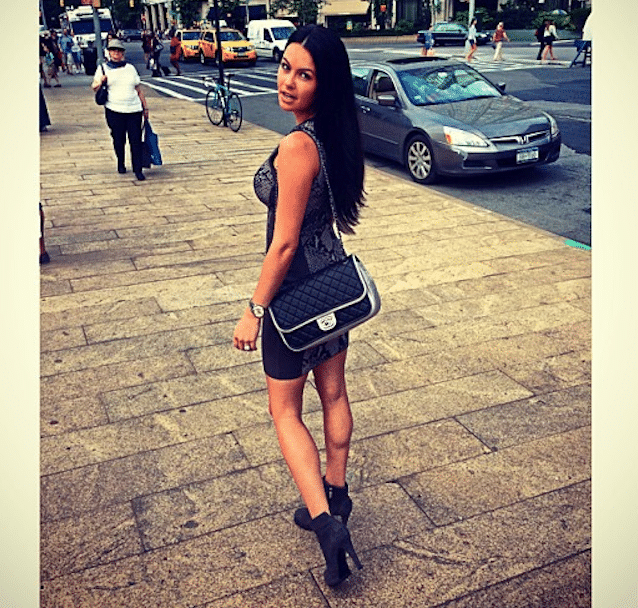 Which once again raises the very awkward question, if the alleged affair by Tiger Woods and Amanda Boyd is a lie, then why did Lindsey Vonn split?
According to an unnamed source via The Daily Mail, Tiger had refused to keep attending his self-mandated therapy sessions (can you guess why?), which led to an alleged 'one-time slip.'
When Vonn spotted Tiger with another woman, she allegedly broke up with Woods, with assertions that Woods attempting to repair the couple's 'fractured' relationship.
What do you think? Did Tiger Woods cheat with Amanda Dufner or are the allegations all a big '1oo% lie' as Tiger's agent now insists ….?