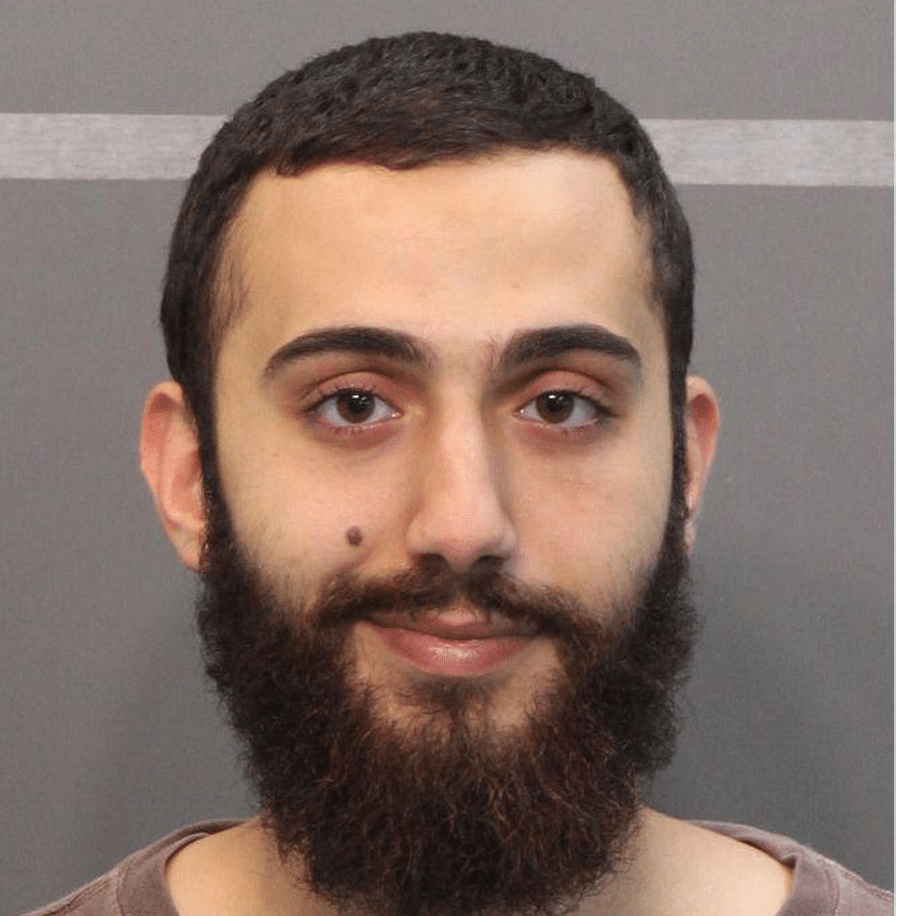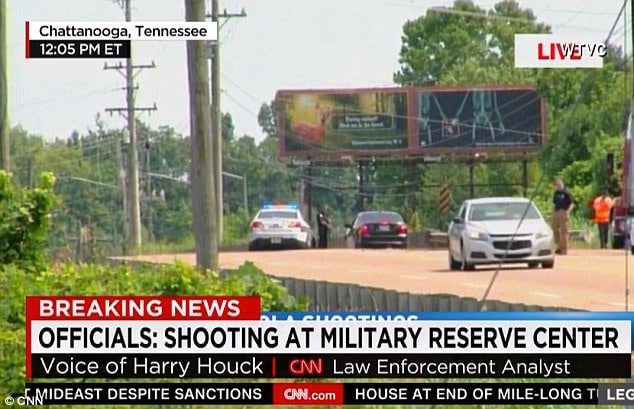 What prompted Chattanooga shooter, Muhammad Youssef this morning to take the lives of four marines? These are the questions being asked after one gunman opened fire on military recruitment offices and a U.S. Naval Reserve Center in Chattanooga, Tennessee.
Witnesses said the Hixson, Tennessee native sprayed bullets at the glass doors of a military recruiting center at a strip mall on Lee Highway before then driving to a second location, the Navy Reserve center on Amnicola Highway. The two sites are 7½ miles apart.
By 1:15 p.m., the 'active shooter situation' was over with all fatalities including that of the gunman's taking place at at the naval facility on Amnicola Highway.
In addition to the four Marines that were killed, a police officer and soldier were also injured along with the shooter. Not necessarily understood is if Youssef was killed by cops or at his own hands? 
The shooting allegedly started at military recruitment offices in a strip mall on Lee Highway and then moved about eight north to the U.S. Naval Reserve Center on Amnicola Highway. 
That center sits between the highway and a pathway that runs through Tennessee RiverPark, a popular park at a bend in the Tennessee River northeast of downtown Chattanooga. It's in a light industrial area that includes a Coca-Cola bottling plant and Binswanger Glass.
The two entrances to the fenced facility have unmanned gates and concrete barriers that require approaching cars to slow down to drive around them. 
Eyewitness, Gina Mule, who works near to the recruitment center said she saw the gunman fire at the offices.
Speaking to CNN, Mule said she was eating in a restaurant when a man 'with a high-powered rifle' began firing around 10:50am.
'Shortly after that we heard the shot. It was very loud and very fast,' she said.
Grimmett added that the shooter appeared to be talking on the phone during the attack.
'I could not believe how many bullet holes were in that door. It was insane.'
One other witness, Erica Wright said she was working in a hair salon near the center and saw and heard the gunman.
'We heard one pop, one really loud pop. We went to the door and there was several other pops after that and we looked two doors down and we saw a guy in a silver mustang unloading' on the recruiter's office,' she said.
Wright added that he reloaded once or twice.
Offered another witness: 'He just pulled up. I didn't think anything of it. … He lifted up his arms with a big black gun. It was one shot then it was endless shots, one after another, just unloading.'
Marilyn Hutcheson was with her friend taking a break when she told CNN that she heard '7 to 15 shots'.
'There was a barrage of fire once the police officers and everyone got here,' she said. 'They came across and put all of the buildings on lockdown. There was a lot of gunfire going on for quite a while.'
The shooting at the Amnicola Highway reserve center led Chattanooga State Community College, Lee University and a nearby mall to go into lock down.
Investigators 'have not determined whether it was an act of terrorism or whether it was a criminal act,' FBI special agent in charge Ed Reinhold told reporters. 'We are looking at every possible avenue, whether it was terrorism — whether it was domestic, international — or whether it was a simple, criminal act.'
U.S. Attorney Bill Killian earlier told reporters that authorities were treating the shooting as an 'act of domestic terrorism.'
It would be later disclosed cops finding the deceased Chattanooga shooter in the possession of several weapons….
The families of those killed are being notified of their deaths.