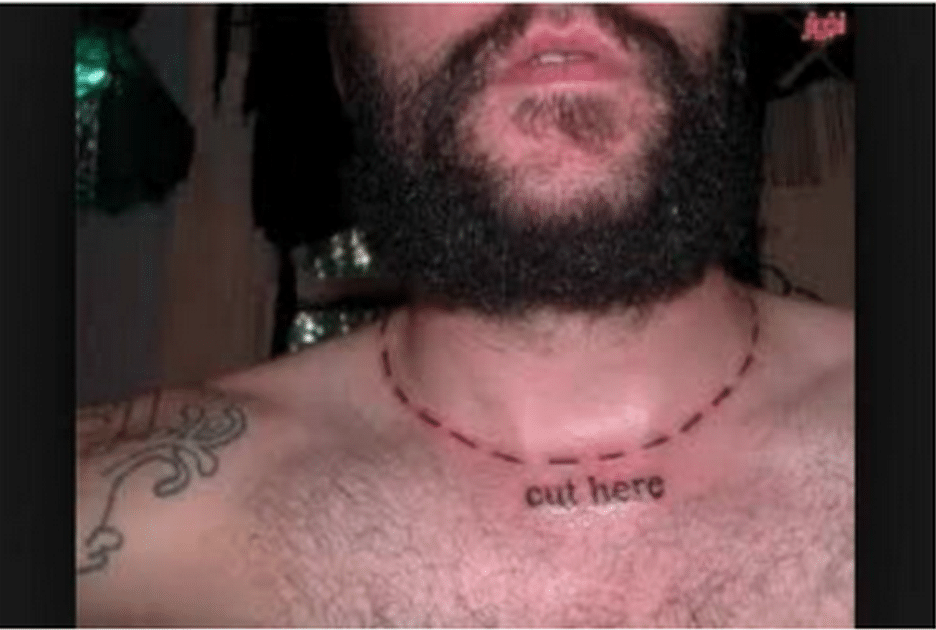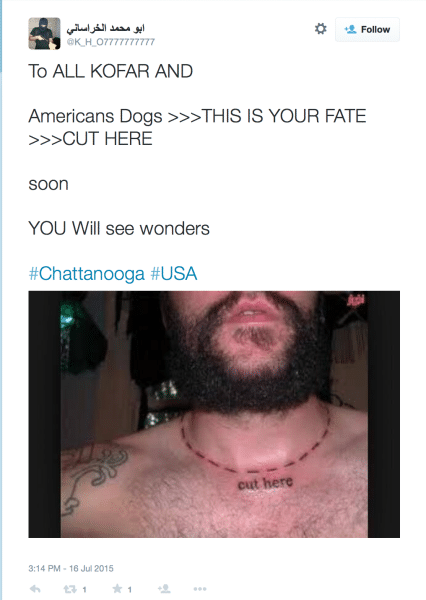 The individual who wrought carnage at Chattanooga, Tennessee marine and naval recruitment centers has been identified as Muhammad Youssef Abdulazeez.
The shooting which claimed the lives of four marines and led to the serious injuring of two others initially took place at a military recruitment offices along Lee Highway and then moved on to a U.S. Naval Reserve Center along Amnicola Highway, 7.5 miles away. 
Why did Muhammad Youssef kill four Chattanooga marines?
Also killed was the gunman himself according to a report via CBS which identified the Chattanooga shooter.
Sources from the FBI have also told that Abdulazeez wasn't on their radar.
Told a senior US official via ABC: 'They've run an initial check on him. Right now, there is nothing popping early in the system on him, but that could change,'
'They are still checking multiple other databases on him.'
Abdulazeez is a naturalized U.S. citizen originally from Kuwait.
Authorities said Youssef lived in the Chattanooga area recently although originally from Phoenix, Arizona.
The Associated Press says he lived in Hixson, Tennessee, which is a few miles from Chattanooga,, with AP reporting that he was 24.
Reports also tell that Abdulazeez worked at one time for the city sewer department and holds an engineering degree from the local University of Tennessee-Chattanooga, having graduated in 2012.
A recent run in with the law saw the man arrested for driving under the influence in April. A mugshot at the time is said to have shown the man smirking.
In his yearbook entry for Red Bank High School, he wrote between two pictures of himself: 'My name causes national security alerts. What does yours do?'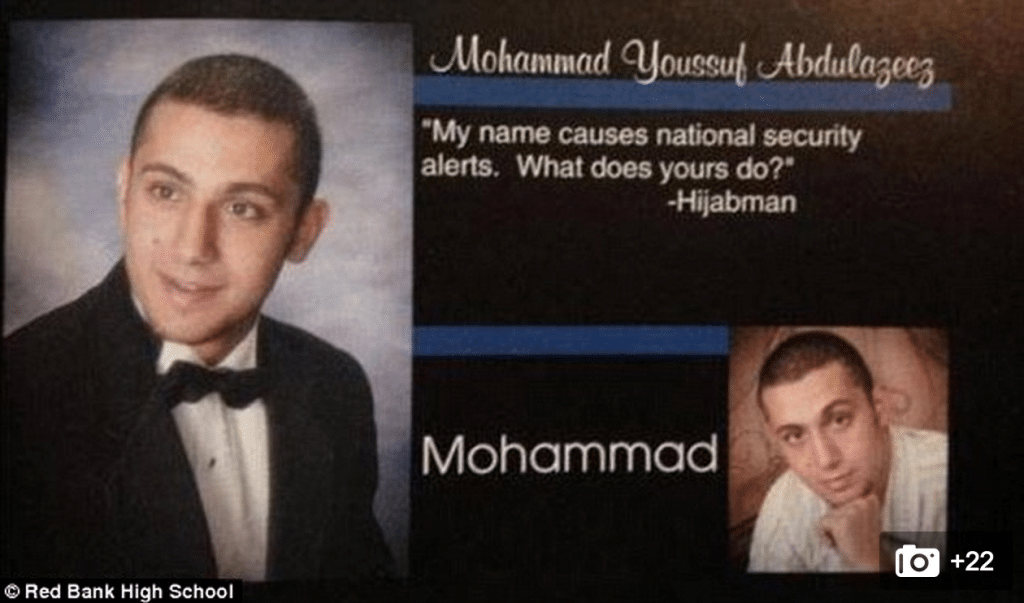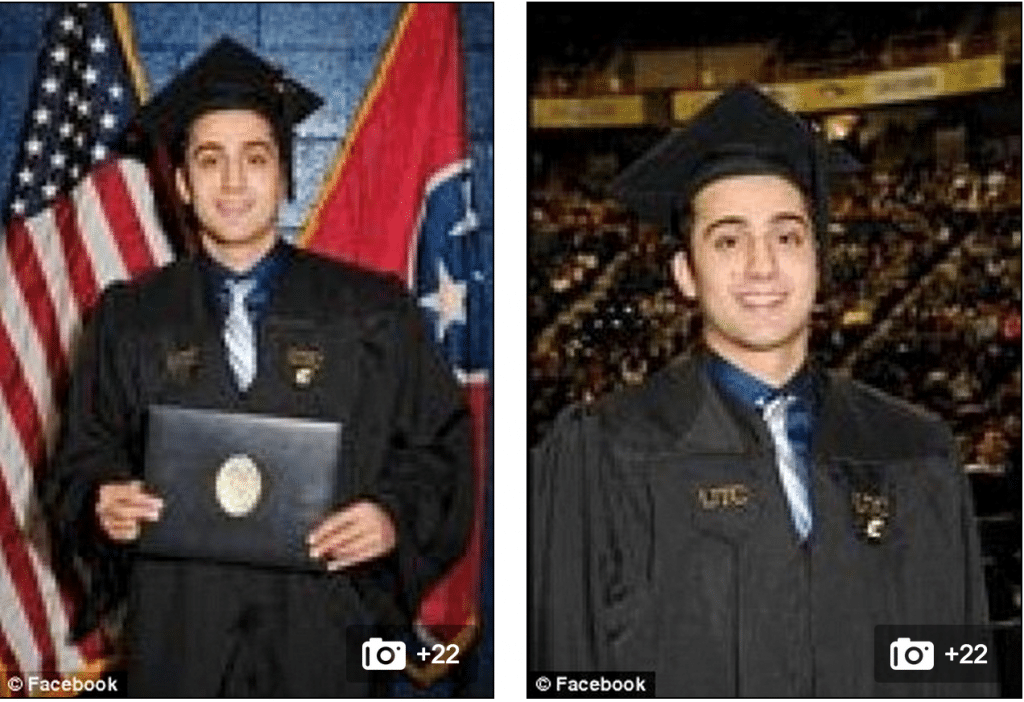 Of disconcert is an ISIS-related account tweeted "O American dogs soon YOU will see the wonders," using the #Chattanooga handle which took place at 10:34 a.m., at the same time police say the shooting began, according to JihadWatch.org.
The tweet is similar to one sent out moments before two ISIS-inspired gunmen opened fire outside the "Draw Muhammad" event in Garland, Texas, in May. The gunmen in the Texas shooting were also from the Phoenix, Arizona, area.
Police have not yet released a motive for why Muhammad Youssef Abdulazeez targeted the two military facilities and military personnel. Authorities said he did not work at the military centers.
Investigators 'have not determined whether it was an act of terrorism or whether it was a criminal act,' FBI special agent in charge Ed Reinhold told reporters. 'We are looking at every possible avenue, whether it was terrorism — whether it was domestic, international — or whether it was a simple, criminal act.'
Thursday's killings coincided with the end of the Muslim holy month of Ramadan, a time when Islamic extremists have targeted rival sects in past years and Islamic State militants have sought to strike symbolic blows against Western enemies.
BREAKING PHOTO: Chattanooga shooting suspect Muhammad Youssef Abdulazeez. NEW INFO: http://t.co/se4b6CQ1cd pic.twitter.com/9zmskxACQa

— Breaking News Feed (@PzFeed) July 16, 2015