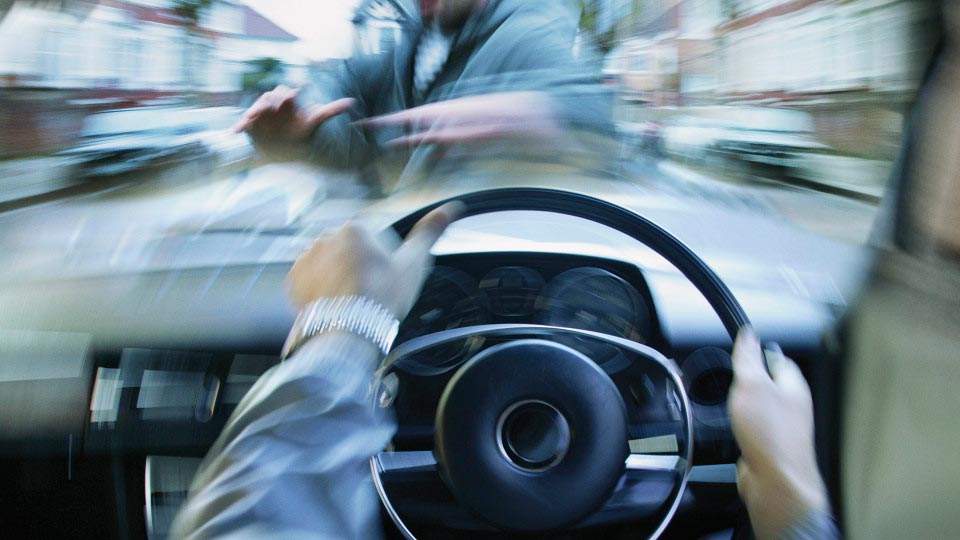 Maria Addis a 'scorned' wife has been fined $750 after knocking down her teacher husband with a car after discovering he was cheating on her with a teenage former pupil.
Screamed the 34 year old mother of two at Mark Addis after discovering her husband's fling with Lucy Gill before driving into her PE teacher husband: 'She's only 18 years old.'
According to a report via the telegraph the Barnado's charity worker was due to stand trial for dangerous driving but changed her plea to avoid 'airing her dirty laundry in public.' Indeed.
Told the woman's lawyer, Jeremy Jenkins: 'Things got out of hand against a background where Addis was seeking to get the truth from her husband about an extra marital affair with a former pupil.'
'It was a misjudgement to move the car forward in the direction of her former husband. But it was brought about by the circumstances that prevailed at the time.
'She was candid in interview and accepted that the situation got the better of her. '
Addis and her husband were seen arguing in the road in Glyncoch near Pontypridd, South Wales, where she was heard shouting about the girl's age.
The court heard how her husband was demanding his phone back because he didn't want her to see 'certain messages' on it. 
Can anyone guess what type of message Mark Addis didn't want Maria Addis to see?
Scorned wife drove car at teacher husband after he cheated on her with teenage ex-pupil http://t.co/bpPuixSXIg pic.twitter.com/atW9zUg29u

— Daily Star (@Daily_Star) July 24, 2015
Incensed the wife pushed her husband into a bush before locking herself in the family car.
Standing in front of the vehicle with his arms outstretched, the husband proceeded banging on the car before the wife was observed edging forward at 2mph 'nudging' her husband who fell to the ground clutching his leg.
Offered Prosecutor Hywel Hughes: 'She was nudging him with the car causing him to move backwards and fall to the ground.
'The man was holding his left leg and groaning.'
Despite denying dangerous driving and common assault, the wife admitted to careless driving rather than face the 'tawdry affair' going to trial.
Told Judge Richard Twomlow to the wife: 'This incident was a stupid incident and did not bring much credit on any participant in it.'
A regard of the husband's facebook profile notes the man being in a relationship with financial planner Lucy Gill, his former pupil. 
Above image found here