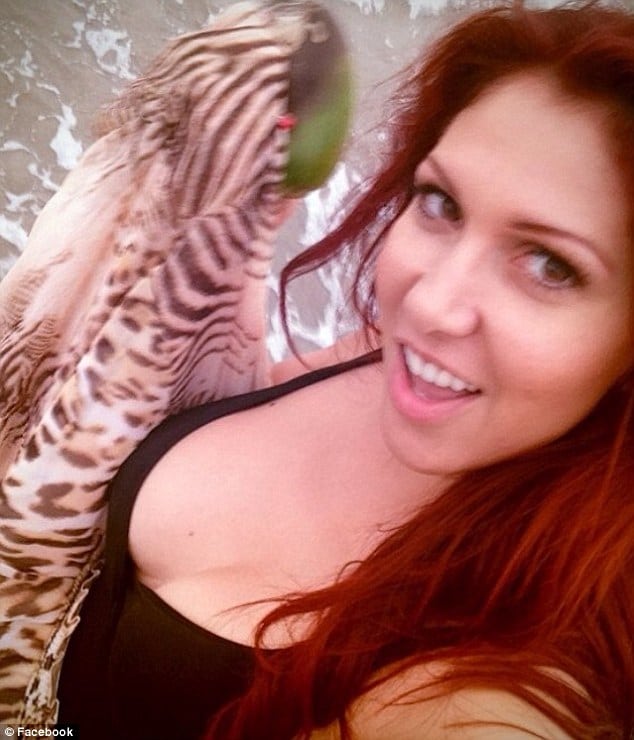 Anett Pikula, 39, since billed as the glamorous drug mule (and the photos below will explain why..) has been arrested after attempting to cross into the Arizona border whilst traveling in a gold plated 2006 Mercedes.
US Customs officials came to be suspicious of the woman after observing her to be 'overtly talkative' after driving up to the crossing at Lukeville, Arizona for primary inspection.
According to a report via AP, the woman's behavior sparked suspicion among officers, who then referred her for a secondary inspection, during which a U.S. Customs and Border Protection K-9 was deployed. Indeed.
The dog alerted the officials to a hidden compartment inside Pikula's car, where they found six packages of cocaine, totaling 13 pounds and worth nearly $134,000.
The compartment was reportedly hidden behind both of the Mercedes's front quarter panels.
Arresting Pikula, the glamorous drug mule was then turned over to U.S. Immigration and Customs Enforcement's Homeland Security Investigations. They also seized the drugs and Mercedes.
A passenger traveling with Pikula, was born in Mexico, was not arrested.
CBP spokesman Garrett Reinhart said Pikula, who lives in Phoenix, Arizona, had been 'overly talkative' with border officers at the crossing on Sunday.
'Flirtation was what was going on,' Reinhart said.
During the secondary inspection, the Mercedes, which Pikula owns, was subjected to X-Ray and density machines after the K-9 'alerted officers to the presence of narcotics in the vehicle'.
The machines 'revealed the existence' of concealed substances. A criminal complaint shows Pikula is accused of 'knowingly and intentionally possess[ing] with intent to distribute a quantity of cocaine'.
Papers obtained by the dailymail show that the suspect filed for bankruptcy in December 2010. 
She was in more than 100,000 dollars' worth of debt. The Chapter 13 filing was dismissed in 2011.
Pikula currently lives in a $333 000 apartment on East Coronado Road in Phoenix.
In her Instagram and Facebook snaps, Pikula poses in an array of suggestive poses, showcasing her luxurious and very understated lifestyle. 
The photos are captured in an array of locations, including England and Germany. Many of them include shots of designer goods, such as a Prada purse and two boxes of Louis Vuitton shoes.
On her Facebook page, Pikula lists her job as 'owner of Perfect Pixel Studios Photography'.
If only you could also be a glamorous drug mule too? Unless of course you already are ….