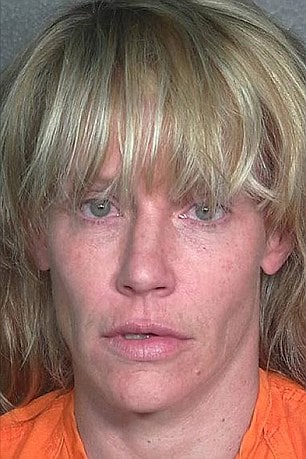 A new report has painted a less than flattering picture of famed Can't buy me Love child actress Amanda Peterson, raising questions as to what actually in the end led to her sudden death of the 43 year old woman earlier this week, including the concern that decades dependence on hard drugs may have been the former actresses undoing.
Amanda Peterson dead. Can't buy me love actress died trying to be a writer
According to a report via people, the actress had been besieged with a continual run in with the law over fights, DUI, drug possession and use that saw Amanda Peterson in and out of the criminal system.
As recently as 2012, Peterson had been booked for a DUI and possession of drug paraphernalia, according to the Weld County Sheriff's Office.
The former child actress had also been arrested for third-degree assault of a woman in 2010. According to a police report, Peterson, the mother of one, 'appeared intoxicated' and 'was slurring her speech,' when she fought with the woman.
Her boyfriend at the time reportedly told cops that she had been drinking while taking medication for ADHD and bipolar disorder.
Booking records also reveal that the actress spent more than two months in jail after a 2005 arrest.
Belying concerns of unrelenting addiction, a group of mugshots show the former Hollywood ingenue looking unrecognizable, with sunken-in cheeks in one photo and another in which she has two black eyes. Images which are in shocking contrast to the starlet seen in her final photo shoot in 2012.
Nevertheless Peterson's mother insists that drugs did not cause her daughter's death, with the former actresses mother, Sylvia telling ET: 'This was not, in any way, a drug thing.'
The grieving mother went on to explain that her death might be attributed to her sleep apnea.
To date authorities have yet to release a cause of death whilst questions remain how a former child star who came to mysteriously leave the entertainment industry in 1994 found herself in the grips of addiction and inner turmoil?