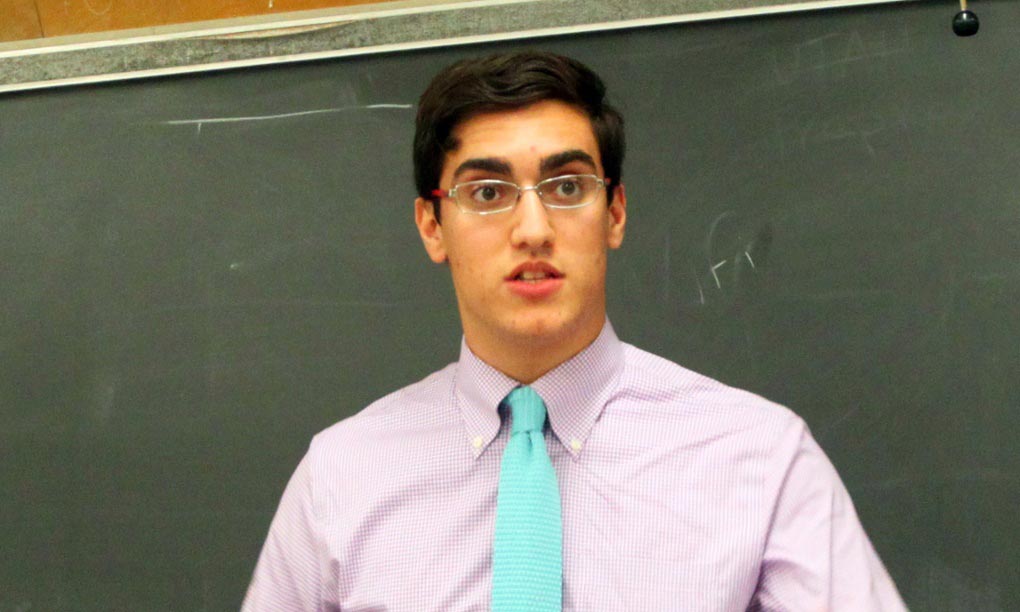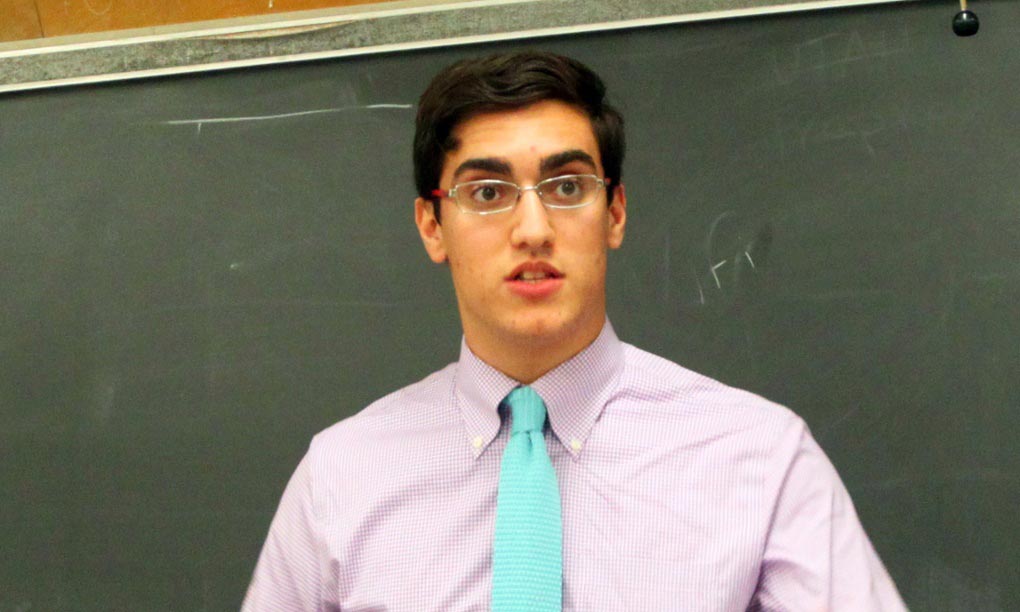 Kalief Browder a 21 year old man who spent three years at Rikers Island jail despite never being charged with a crime on Saturday committed suicide.
According to the nydailynews, the night before hanging himself the man told his mother: 'Ma, I can't take it anymore.'
Browder's story first came to the fore when as an 18 year old teen he came to be arrested in May 2010 for allegedly stealing a backpack from another teen in the Bronx, NY.
The accusation would lead to the teen being remanded into custody after having been on probation for a prior conviction for stealing a car.
Unable to raise a requisite $10K bail, nor yielding to overtures to accept a guilty plea bargain which would compromise the young man's mobility in the outside world, Kalief Browder's family were forced to let their son relish more than 33 months at Rikers Island whilst awaiting trial to prove his alleged innocence. 
An instance not so uncommon for lower economic status and minority individuals often entwined by the criminal justice system and with little and few resources to rally along side it.
A system which has been often cited to leading to many incarcerated individuals often accepting guilty plea bargains as they are forced to juggle between long wait times to get a trial, especially in instances where lawyers and judges kick the trial further down the road and the probable time spent inside.
Notes the nybookofreviews: In 2013, while 8 percent of all federal criminal charges were dismissed (either because of a mistake in fact or law or because the defendant had decided to cooperate), more than 97 percent of the remainder were resolved through plea bargains, and fewer than 3 percent went to trial. The plea bargains largely determined the sentences imposed.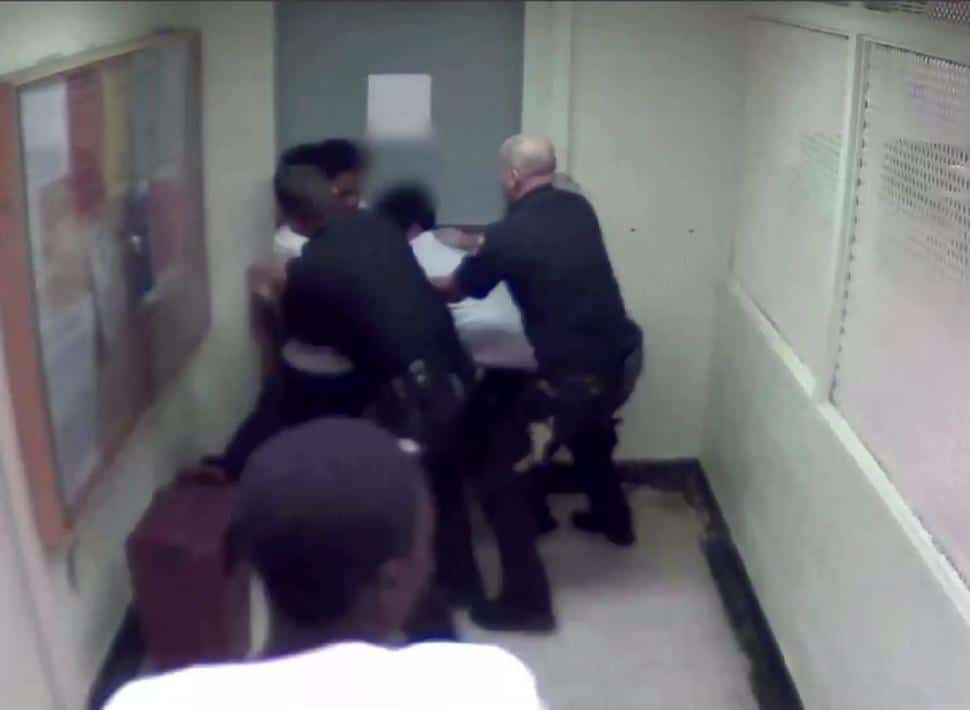 During the man's ordeal he was put in solitary confinement for hundreds of days and beaten by guards as well as gang members.
The teen told his court-appointed lawyer he would not accept a plea deal and wanted to go to trial to protest his innocence.
During this time, the teen attempted to hang himself after two years in jail, following a stint in solitary confinement.
After being taken to the infirmary, Browder was placed back in solitary confinement.
During solitary confinement, the teen alleged he was starved with guards withholding up to four consecutive meals.
In total, Browder alleged he had spent 400 days in solitary confinement.  
Come May 2013 Kalief Browder was eventually released from Rikers after charges were dropped.
Nevertheless by the time the teen had come to be released, Kalif Browder harbored intense feelings of paranoia and had anti-psychotics prescribed for him.
Either because of or in spite of the medication he was now taking whilst awaiting to clear his name and re group his life, Browder would attempt suicide six months after release from prison, by then arguably in the throes of mental illness.
Reflects thinkprogress: Browder isn't unique in his experiences on Rikers Island, a prison that has faced scrutiny in recent years for a host of human rights abuses. Although incarceration has fallen in recent years, inmates with mental illnesses account for nearly 40 percent of the prison's population — ensuring that Rikers is among the largest mental health institutions in the United States. Experts say the situation arose thanks to the shuttering of mental health clinics and the absence of comprehensive mental health resources for returning citizens.
Mentally ill inmates have historically been placed in solitary confinement at Rikers Island, even though there's evidence that practice can exacerbate mental health issues, give rise to paranoia, and make inmates more likely to self-harm.
The man's ordeal garnered national attention after a surveillance video obtained by the New Yorker,was leaked from Rikers showing him being slammed to the floor and beaten by a guard in 2010.
The footage also showed Browder being beaten by around ten gang members during a wild brawl in the jail. 
Describing the attack, Browder had told: 'After that happened. I was scared to come out of my cell to get in the shower again, because I felt, if I come out of my cell and he slams me again, then I'm going to get more box days.'
Subsequent from his release from prison, Kalief Browder attended Bronx Community College but struggled and dropped out. 
He had recently returned to college after an anonymous donor offered to pay a semester's tuition. 
The New York Times reported in March that more than 400 people were in prison for two years or longer without having been charged with a crime.
Mayor Bill de Blasio has promised to have the courts, prisons and prosecutors work to reduce the inmate population by decreasing delays. 
Kalief Browder had a pending lawsuit against the city at the time of his death. 
For confidential support call the National Suicide Prevention Line on 1-800-273-8255. 
And then there were these comments on the web that made me wonder. See what you think?
Then they wanted him to make a plea bargain, admit his "crime," which of course would mean every time you apply for a job or try to vote…  The state of New York killed this kid, even though technically it was suicide.
A justice system that was created to take advantage of the poor and African Americans as well as Latinos. Could not raise 10,000 dollars so they are punished for being poor. A horrible  system with no fairness. Add racism,sexism and religious hatred and you have the largest prison population in the free world. SAD