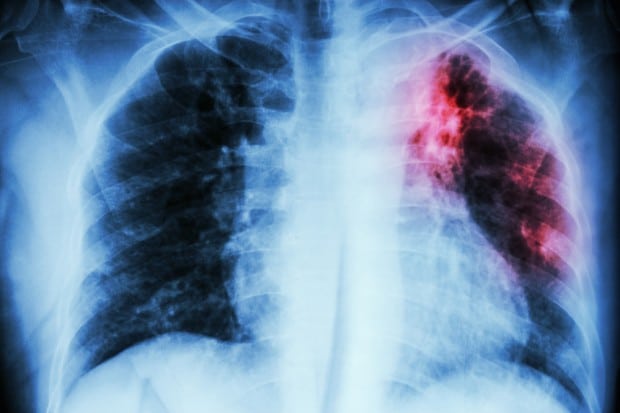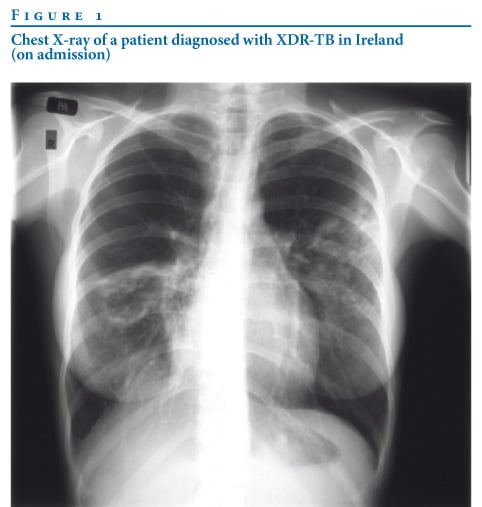 A woman traveling from India may have unwittingly passed on a lethal strain of drug resistant tuberculosis known as XDR-TB upon traveling in to the United States seven weeks ago.
Having arrived at Chicago's O'Hare international airport in April the woman is understood to have then spent time in Missouri, Tennessee and Illinois before growing sick and requiring urgent medical attention.
As a precaution the woman has been sequestrated at in a specialized isolation unit for people with respiratory problems at a National Institutes of Health (NIH) hospital in Bethesda, Maryland, where she is in stable condition. 
Since the woman's condition became known, Health officials in Illinois have joined forces with the Centers for Disease Control and Prevention in an attempt to contact persons with whom the woman may have had prolonged direct contact, in close quarters. 
In a statement, the CDC told NBC: 'Besides concerns about community contacts, the patient flew from India to the United States. CDC will obtain the passenger manifest for that flight from the airline and will begin a contact investigation.
'Although the risk of getting a contagious disease on an airplane is low, public health officers sometimes need to find and alert travelers who may have been exposed to an ill passenger.' 
Although TB is not as easily spread as diseases like the flu or measles a dangerous illness, the illness poses great risk for those individuals with weakened immune systems.
She is facing months and even years of treatment for the disease which has around a 30-50 per cent cure rate. Some patients must even have pockets of the infection surgically removed. 
Tuberculosis is caused by bacteria spread from person to person through the air. It usually affects the lungs and can lead to symptoms such as chest pain and coughing up blood.
However it is possible for people to have TB for weeks before they become acutely ill.  
TB has been declining in the U.S. but globally, each year it sickens about 9 million people and is a cause of 1.5 million deaths. 
The WHO said last year multidrug-resistant TB was at 'crisis levels', with about 480,000 new cases in 2013.
It is a man-made problem caused by regular TB patients given the wrong medicines or doses, or failing to complete their treatment, which is highly toxic and can take up two years. 
Three to four cases are reported each year in the United States, on average. 
The fight against TB, the world's second deadliest infectious disease after HIV, is also hampered by a lack of an effective vaccine.
The only TB vaccine, BCG, protects some children from severe forms of TB – including one that affects the brain – but is unreliable in preventing TB in the lung, which is the most common form of the disease. 
At present it is not necessarily understood if the woman's illness was discernible upon her initial arrival in the US and whether more stringent screening requirements are in place?