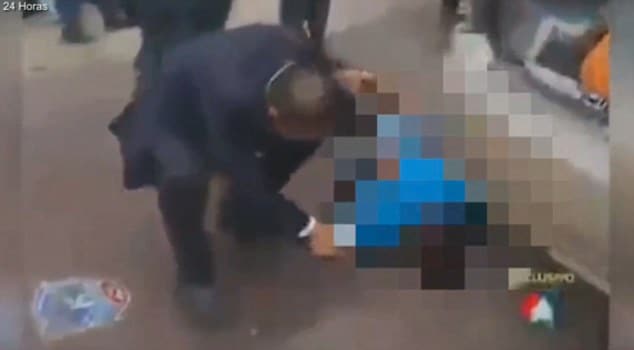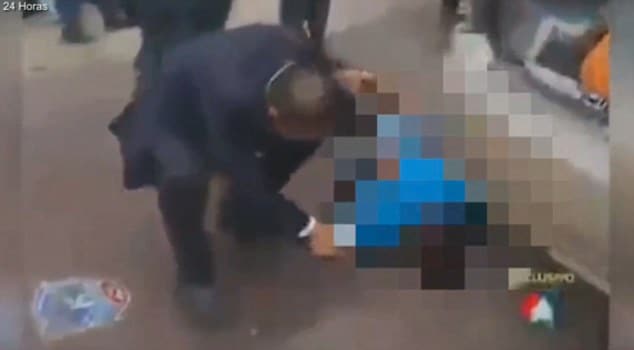 A Brazilian reporter with TV Atalaia has become the subject of rancor after unwittingly attempting to interview a dead man on live television.
Having just arrived at a scene where three bandits were lying face down following a police chase, the reporter set about getting his scoop, even before cops could interview the suspects.
According to cops, the men had momentarily robbed a grocery store and had fled to the outskirts of Aracaju in the state of Sergipe, Brazil where there would be a shoot out.
According to a report via the UK's dailymail, one of the bandits was killed in the crossfire.
Nevertheless unaware, or perhaps dismissive or just acclimated to the degree of violence that goes on in the region, the reporter set about getting his exclusive.
Turning to interview one of two men,  face down, dressed in red and their arms cuffed behind their backs, the reporter is only able to get a muffled response.
Unperturbed he then walks over and crouches to talk to the next bandit, who is wearing blue and is seen ominously being very still whilst lying face down.
Putting his microphone in the face of the man, the star journalist asks him how shit went down.
After a few moments of silence, our collective hero prods the man on the back before at last realizing his humiliating gaffe.
Turning to the camera, the bemused reporter tells viewers at home: 'This one is hurt,'
'Amazingly, I was going to interview a guy who is already dead.'