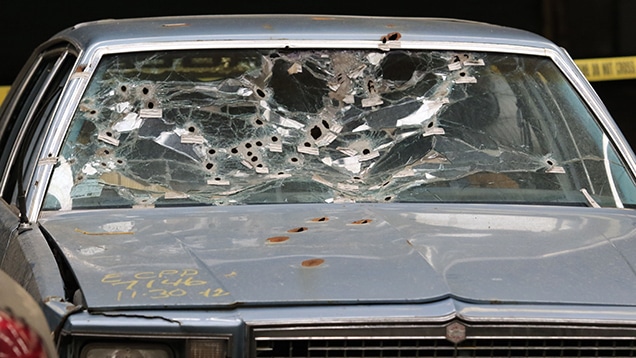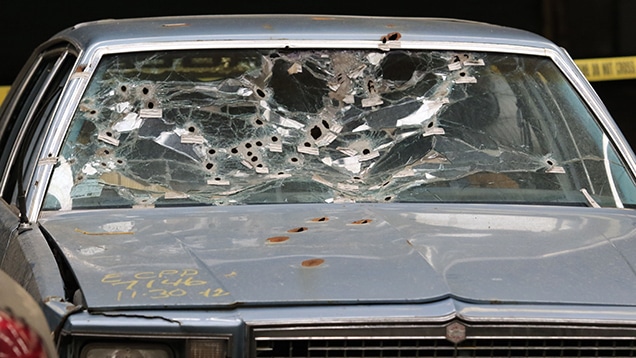 Michael Brelo, a Cleveland, Ohio cop has today been acquitted of the November 2012 manslaughter death of Timothy Russell, 43 and his passenger, Malissa Williams, 30, both black and unarmed when Brelo and fellow police officers fired 137 rounds at the pair during a high speed car chase.
At the time of the shooting death of the pair, Brelo had jumped on the hood of the car and fired off 15 rounds at the unarmed couple after believing that they may have been armed.
The chase started in downtown Cleveland after reports of gunfire from the car; prosecutors said the noise apparently was the result of the car's backfiring.
In making his ruling, Judge John O'Donnel said to was difficult to determine who delivered the final blow, adding that Brelo had acted responsibly on the night of the incident.
Offering: 'The state did not prove beyond a reasonable doubt that the defendant, Michael Brelo, knowingly caused the deaths of Timothy Russell and Malissa Williams.'
The trial which begun on April 6 took place whilst other high profile killings of unarmed black men by white police officers became a pressing national concern. A consideration that Judge O'Donnel was determined not cloud his decision and the public's thirst for retribution.
Reiterated the judge at the time of delivery of his verdict: 'Guilty or not guilty, the verdict should be no cause for a civilized society to celebrate or riot.'
According to Cleveland.com, the Russell family was 'extremely disappointed' with the verdict.'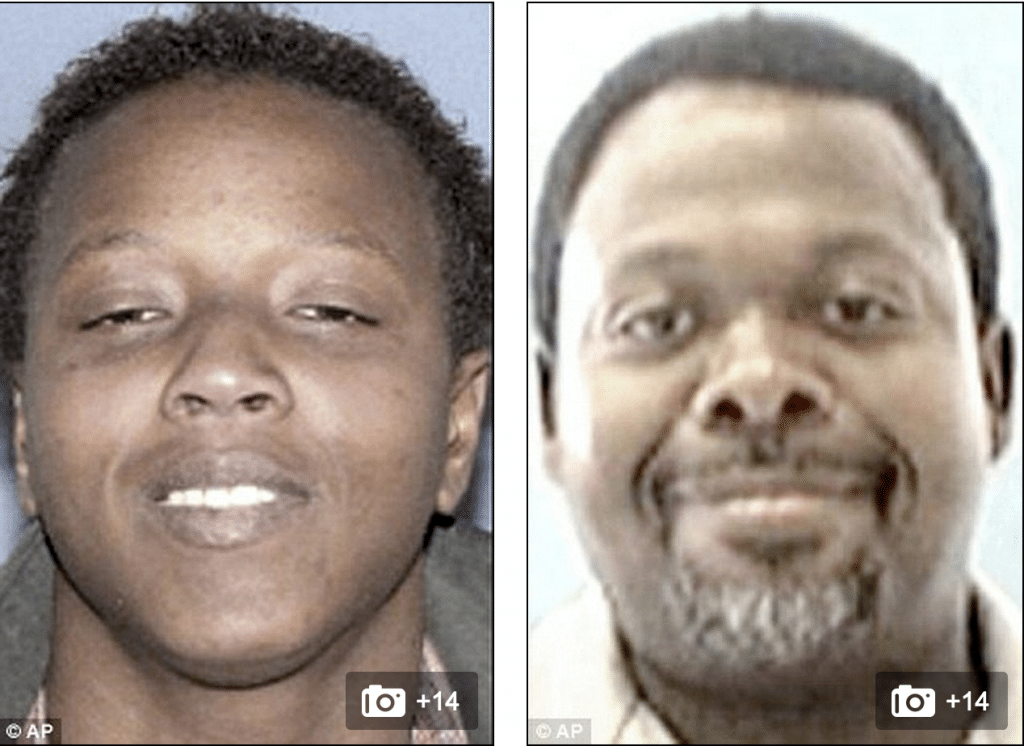 Shortly after the verdict was reached, about 30 sheriff's deputies stood in front of the courthouse bearing clear shields as protesters with bullhorns chanted. 
Hours after the verdict protesters blocked a highway in Cleveland that runs downtown and along Lake Erie – forming a line along the highway, blocking traffic in both directions.
On Saturday Cleveland Police Chief Calvin Williams confirmed Brelo will remain on unpaid suspension until a critical incident report into his actions is completed. 
Marcia Fudge, who represents Ohio's 11th congressional district, said the verdict is a setback for justice.
She said in a statement: 'The verdict is another chilling reminder of the broken relationship between the Cleveland Police Department and the community it serves.'
'The verdict is another chilling reminder of a broken relationship between the Cleveland Police Department and the community it serves,'
'Today we have been told — yet again — our lives have no value.'
The politician said the amount of bullets fired by the group of Cleveland officers as 'extreme, excessive and unnecessary.'
Adding: 'We still have a long way to go toward racial equality and justice in Ohio, and in the entire United States of America.' 
Timothy McGinty, the Cuyahoga County prosecutor, said in a news conference after the verdict that the investigation had led to several changes that he believed would prevent deaths, including better use-of-force training for police officers and increased penalties for officers who disregard department policies.
Brelo was the lone officer among the 13 who fired their weapons that night who was charged criminally because prosecutors say he continued firing four seconds after the other officers had stopped shooting.
The officer could have faced 22 years in prison if convicted on both counts. 
And then there were these comments on the web that caught my attention, see what you think?
There is something puzzling about this case. If someone decides to flee the police at high speed, you would think there was a reason to take such a risk. But the story doesn't mention anything about, say, illegal drugs or other contraband found in the car, or outstanding arrest warrants on either of the occupants. Is it possible that the driver did not even make a connection between his car backfiring and the appearance of the police? How did the police approach him at first? Was he suddenly surrounded by cop cars with sirens, or see cops yelling at him or even pointing guns at him for no apparent reason? if so, did he panic and try to get away out of pure survival instinct, perhaps partly out of awareness that others have been gunned down because of some mistake or misunderstanding–for example, a child playing with a toy gun? If that's the case, this is truly a heartbreaking story, and a reminder that excessive fear creates a vicious cycle and can wind up hurting and killing both innocent civilians and innocent cops in the long run.
As others have mentioned, it's ridiculous to say Officer Brelo was in fear for his life if he jumps up on the hood of the car allowing himself to be easily shot. And this was after many shots were already fired by other officers.
There will be no justice for many families until some of these so-called 'judges' stop pardoning their biased decision toward reckless actions by law enforcement officers over obvious excessive use of force; so as not to upset the status quo.
Brelo fired 49 shots… which means he would have needed to reload at LEAST 3 times depending on the gun. He emptied an entire clip from point blank range while standing on the hood of the car. That's insane, and I don't see how any person could find his actions reasonable or justifiable.
here we go again.. blaming the victims for getting themselves lynched by the police. The "choice" to run away IS NOT AN EXCUSE FOR MURDER. This trial was nothing but a sham. Every single one of those officers who riddled that car with bullets should have been tried AND CONVICTED. Any prosecutor who would single out someone for jumping on the hood of a car while 20 others where shooting just as deadly bullets into the car IS AN IDIOT. We have completely lost trust in the police and the justice system to protect our rights.