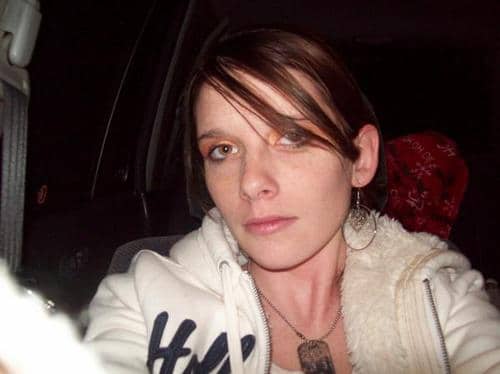 Questions are being asked as to what compelled Erick Heath Price, 25 a former marine who shot and killed his wife at a doctor's office and later shooting himself in the head during a showdown with up to 150 state and local law enforcements outside the couple's home.
Despite inflicting self harm the man would surrender before taken to the University of Alabama at Birmingham Hospital where he would be charged with the murder of his wife, Leaj Jarvis Price, 24.
In the end the stand off would last 3 hours before the sight of a spent man with copious blood running down his face giving in to authorities.
It all began yesterday morning circa 9.17 am when the Jemison Police department received a report of a shooting at Jemison Internal medicine.
According to Jemison Police Chief Shane Fulmer, nursing student, Leaj Jarvis Price had burst into the medical clinic near the family home imploring staff members to call police.
As the woman desperately regaled staff, Price's husband followed suit into the clinic where he then shot her dead with a single gunshot before running out and barricading himself at the couple's home.

Price then took to Facebook as he waited out authorities, writing in subsequently deleted suicidal posts: 'Sorry everyone, its been real, good bye and love you all' and 'I dei today.'
As Price took to social media predicting his imminent death, negotiators attempted to placate the man before he cut off their phone communications, leading to a SWAT unit team lobbing a tear gas canister into the couple's home.
With blood running down his face from a fresh wound to the head,  Eric Heath Price at 12.24pm, nearly three hours after it all began surrendered to authorities.
Miraculously not a single gun shot was fired by law enforcement during the incident.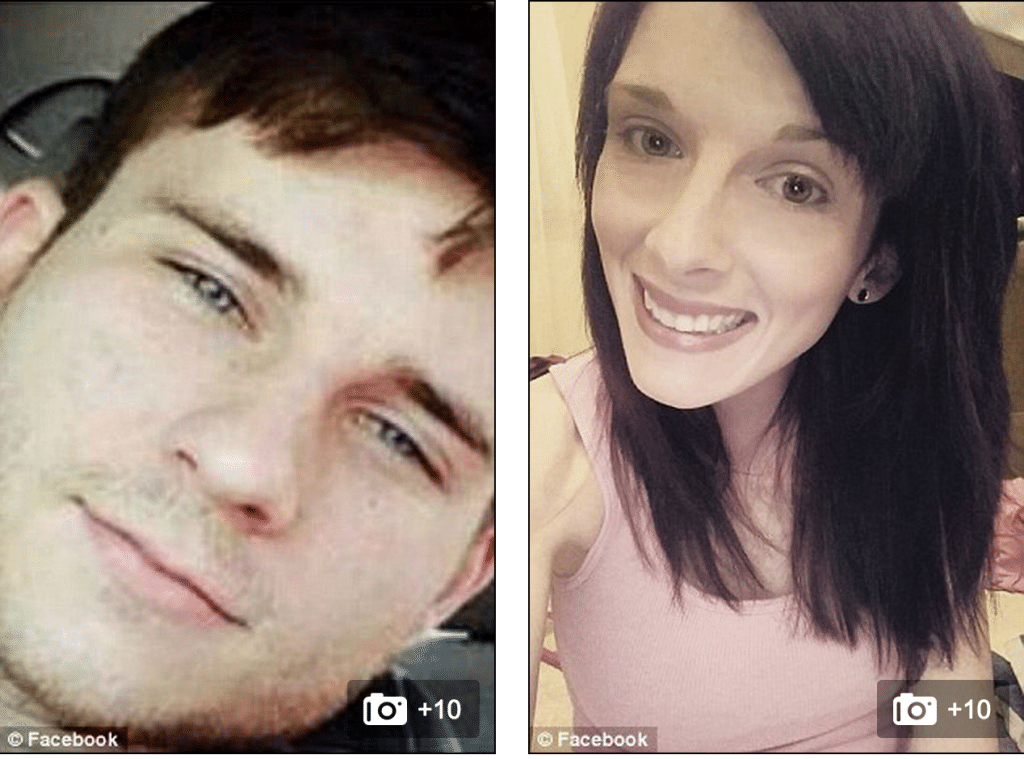 Present at the stand off were including authorities from the Chilton County Sheriff's Office, Clanton Police Department, the District Attorney's office and Alabama Law Enforcement Agency.
As authorities try to understand what motivated the man, it would be revealed that at the time of the murder, the couple's 6 year old son was in school, presumably the cause of the furore between husband and wife who were embroiled in an argument over child support.
According to a report via AL.com, the victim had pressed for child support for their son in November at Chilton County Circuit Court.
Reiterated Chilton County Sheriff John Shearon: 'It looks like this is going to be just an isolated incident, just a tragic thing,'
'Our hearts and prayers go out to that family.'
A relative questioned since yesterday's standoff would disclose the husband experienced 'issues' in the past, telling: 'I don't know that there were any diagnosed issues or anything like that.'
Adding: 'We knew that he has had some issues in the past, but we didn't expect this.'
Commentators on the web have also voiced in with some positing that Price, a former Marine was suffering with PTSD whilst others argue given his facebook posts (since taken down) that he had planned the shooting all along.
Court records don't reflect any prior criminal history for Price.