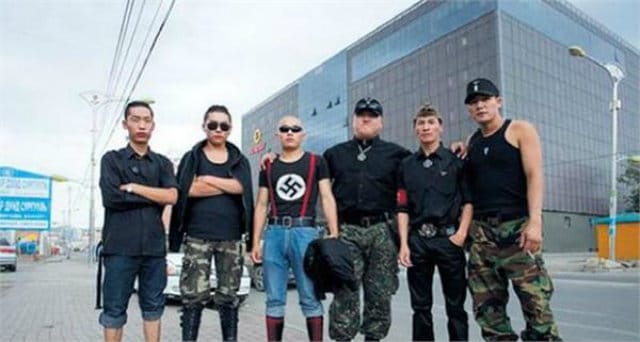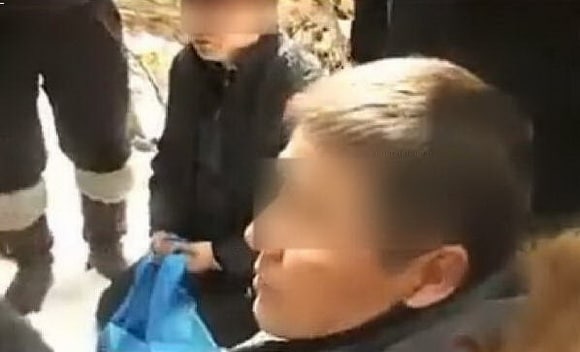 A new phenomenon is playing out in Mongolia with the purported assaulting of Chinese tourists at the hands of Mongolian neo Nazi terrorists.
The attacks come courtesy of an extremist group, also known as 'Blue Mongolia' who harbor overt nationalism and xenophobia towards its neighbor China.
According to a report via shanghaiist, several Chinese tourists were attacked on March 28 by the group while traveling on the Burkhan Khaldun mountain in Khentii province, eastern Mongolia.
Despite the attack, none of the tourists contacted the local Chinese Embassy or went to local police to report the incident.
During the encounter, xinhua reports extremists forced one of the Chinese tourists to kneel down whilst hurling insults and a subsequent beating.
Offered one of the assaulted travelers: 'Suddenly, a Mongolian young men shouted at me: There are Chinese people so seven or eight Mongolian boy surrounded me, pushed me, I knelt in the snow to suppress them asked if I was not Chinese. I said I was China's Inner Mongolia. and that tourists accompanied by a friend arrived to explain and negotiate with each other, the end of the quarrel.'
Following the incident, Mayor Erdene Bat-Uul, the mayor of Ulan Bator, the country's capital city took to apologizing to Chinese nationals, telling: 'I officially apologize to the Chinese citizens for the immoral behaviour [of the extremists].'
The mayor said he felt ashamed for what had happened, which was in violation of Mongolia's Constitution and criminal law.
Also offering a public apology was Mongolian President Tsakhiagiin Elbegdorj for the incident.
The Chinese Embassy in Mongolia Thursday would soon there after condemn the incident, telling the confrontation violated the personal dignity and safety of the Chinese citizens and demanding those responsible be brought to justice.
In recent years, a number of neo-Nazi groups have appeared in Mongolia, espousing ultranationalism and harboring hatred for foreigners.
Photos courtesy of takefoto.cn