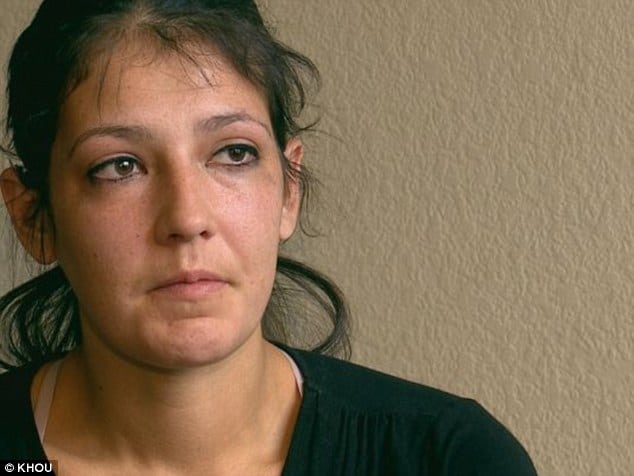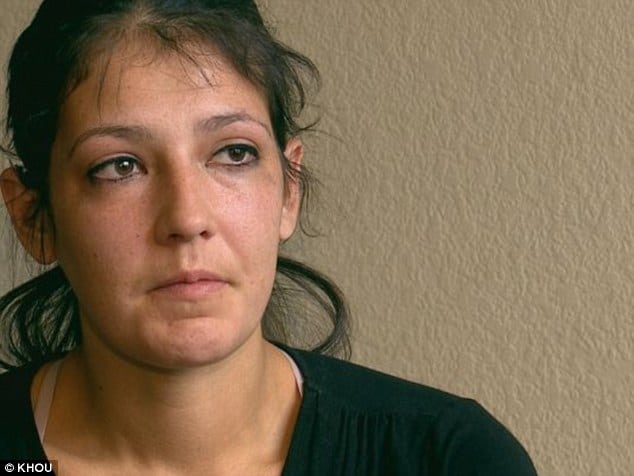 Marissa Holcomb a pregnant mother of three has been fired from fast food vendor Popeyes a day after an armed robber stole $400 during her shift.
The firing of the employee came after the woman who is five months pregnant with her fourth child declined to personally pay back the money that was stolen at the Channelview, Texas outlet on March 31 reports khou.
Marissa Holcomb fired Popeyes employee seeks $5.5 million for emotional distress
At the time of the robbery a man armed with a handgun and his face concealed forced Holcomb, that evening's shift manager to empty the cash registers before making off with $400.
The woman would soon then be met with an ultimatum by management: replace what had been taken or lose her job.
Told the woman: 'I just had a gun to me. I'm not paying the money,'
'I don't think it's right because now I'm struggling for my family because what I had to do to keep my life.
'I mean who's gonna call me? I'm five months pregnant.
'The fact that I got robbed at gunpoint and it's like nobody cares.' 
Holcomb says she was fired less than two days after the incident.
A Popeyes spokesman would in turn say that Holcomb was fired for having too much money in the till.
They also said it wasn't the first time Holcomb hadn't cleared the till.
The spokesman said that if Holcomb was given the opportunity to pay the money back they were not aware of such a situation.
In its report, Khou tells that other restaurants have similar policies that could make employees responsible if money isn't moved from the register within a certain time frame.
In her defense, Marissa Holcomb claims she had done her job properly, and that it was an extremely busy night.
The chain were offering a popular two piece chicken special for $1.19 on the night of the robbery.
'They got what they got because that's what we made within one hour,' she said.
And then there were these comments on the web that made me wonder. See what you think:
I can say this… it was obvious after watching the segment that she lives a life of questionable decisions. Her husband works in a menial position, shes's taking orders at Popeye's, they've got three kids already in their 1 bedroom apartment and she's pregnant with their fourth child. Poor decisions beget poor outcomes.
There is no way, she is responsible…..They need to hire a armed security guard if they don't want the money taken….. but being robbed is not her job…..I see a lot of store's with armed security guards… It is there job to take care of the robbers… not her's
But it is her job to reduce the amount that can be taken by following company policy. The policy is to make sure cash registers have no more than X amount of dollars at any time. She violated that policy. She isn't being blamed for the robbery, she's being blamed for violating company policy.
Classic corporate action. Get rid of the pregnant woman without appearing to violate anti discrimination laws.