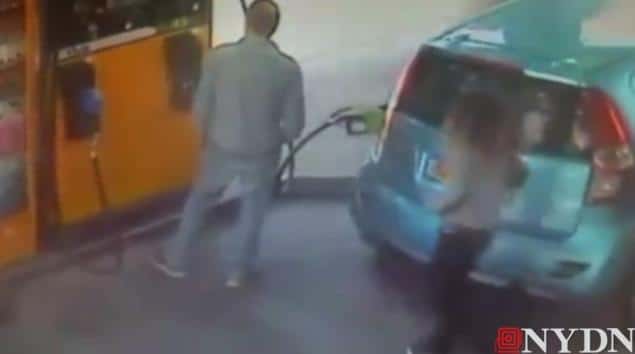 Talk about getting even. An unnamed Israeli woman has been caught on video (see below) lighting up a gas station after a driver refused to offer the woman a cigarette.
In newly released surveillance tape, the woman is seen walking up to a man who is filling his gas tank at the Paz Gas station on Beit Lehem St, Jerusalem.
From there the woman is observed saying something to the man before walking off only to stop a few steps later, return, are you holding your breath cause I am kids, before casually using a lighter to spark the driver's gas tank.
The owner of the car pulls the nozzle out of the tank and flees the scene, as flames engulf the back of the man's car.
Cops said station employees managed to extinguish the flames quickly before it could spread further. Adding that the woman was arrested shortly after the incident by police patrolling the area.
Cops would note the woman denying the accusations against her. 
She is now set to appear in court next Wednesday.