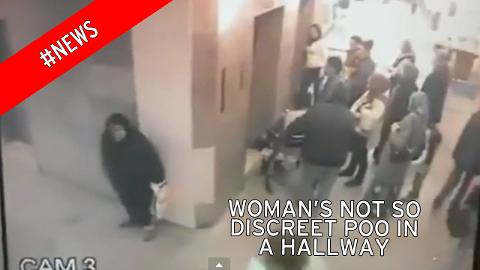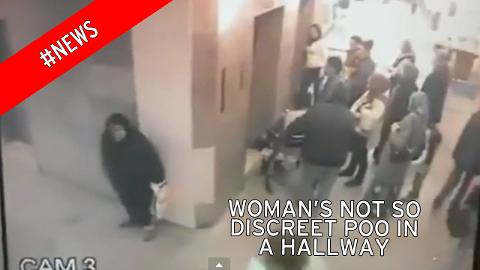 An unidentified woman has been filmed defecating while standing at a busy hospital corridor in Istanbul before then casually walking away.
The video which has since gone viral is a hospital security recording which captured the moment a woman dressed in a head scarf and long coat holding a shopping bag walks up to a wall, stands against it, checks left and right before taking a poo in open view. Her long clothes helping to conceal her misdeeds literally only feet away from a large group of people waiting for a lift.
Without a beat missed the woman then nonchalantly walks away whilst a couple of passerby's suddenly notice the 'steaming pile' on the floor. One passerby even stops to check their shoe to make sure they haven't accidentally stepped on the 'brown surprise.'
Authorities have told that the identity of the woman has yet to be revealed as they now hope to speak to her.